Allyson Felix Talks about Motherhood & How the Olympic Gold Medalist's Life Has Changed since Giving Birth
Olympic Gold Medalist Allyson Felix revealed how being a mother affected some changes in her life and outlook.
Allyson Felix is known for being an outstanding Olympian who not only wins but also holds the record for most medals at the world-renowned Olympic games.
Now, this isn't the only thing that defines the iconic athlete as Allyson shared with People, in an exclusive interview, that motherhood has molded some aspects of her life.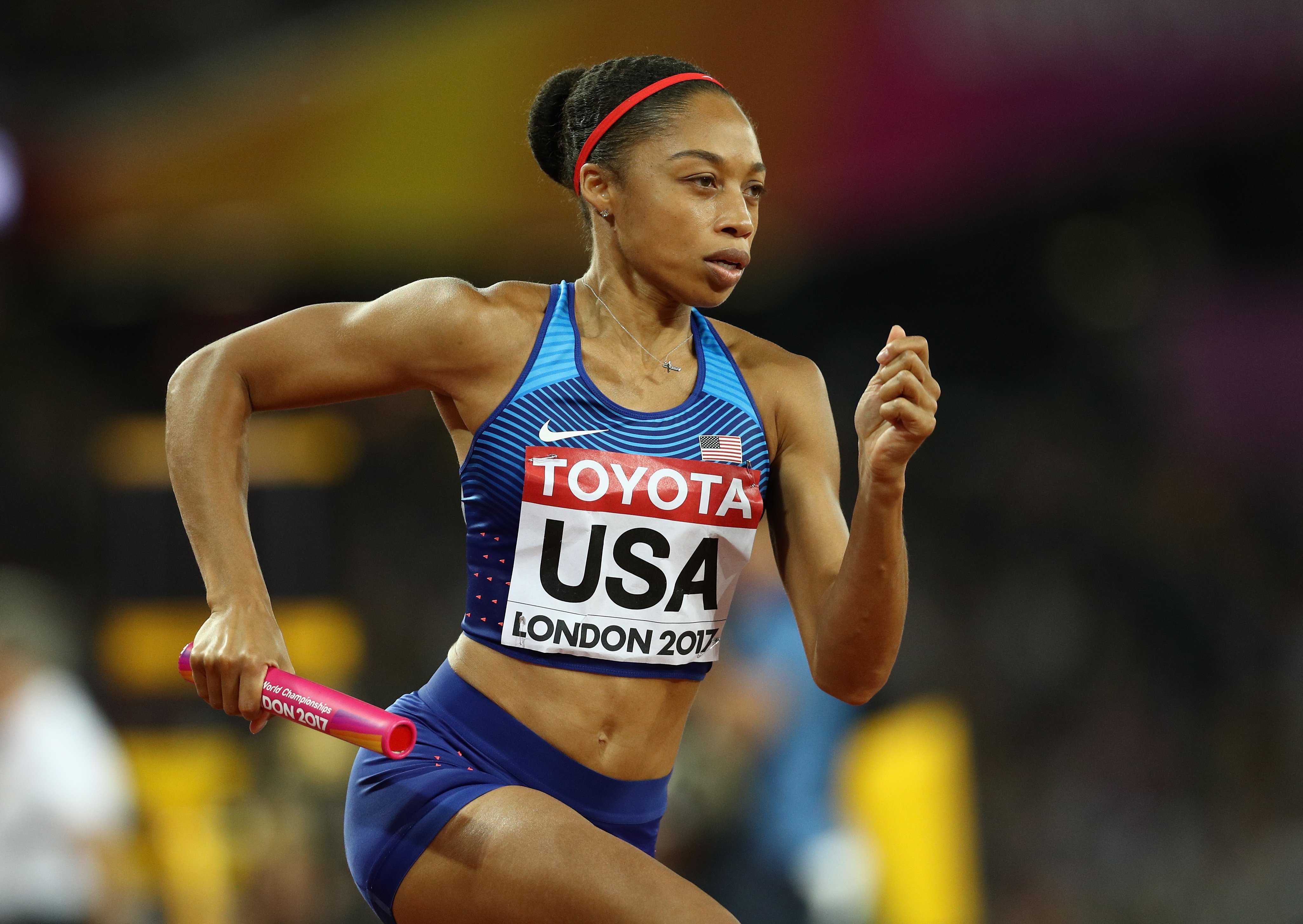 FELIX ON MOTHERHOOD.
Allyson added motherhood to her status in 2018 after she gave birth to her daughter, Camryn. Speaking with People, the track and field champion said:
"It's changed every aspect of me, but I felt like the biggest thing was it really helped me find my voice."
The mom-of-one added that parenting gave her a "different kind of motivation." Felix revealed that her motive as an athlete was always to win, but after having a child, this shifted a bit as she became more inclined to share her victory with young Camryn.
SPEAKING ABOUT CAMMY
Little Camryn might not know, but she has become a source of inspiration to her mom. With both parents being sprinters, Camryn will most likely inherit the running ability.
Motherhood birthed the activist in Allyson Felix.
The Olympian specifically mentioned that she'd love for her mini-me to venture into other aspects of sports like tennis or golf rather than be a sprinter. But if the young one prefers a career away from games, Allyson will readily show support.
CAREER AND PARENTING 
When the athlete returned to the racing scene, she had great fears concerning her abilities. This was because her body had undergone a new process, and after becoming a mom, Felix feared that she wouldn't be able to measure up.
Things, however, turned out differently after the star athlete beat Usain Bolt's record as the fastest man on the planet. This, for her, was a minor achievement.
Allyson Felix was also glad about being able to represent other moms and feel their happiness about her outstanding success.
A NEW ALLYSON
Before being a mom, Felix had no opinion about the maternity aspect of being an athlete, but all that changed when she became a parent.
Motherhood birthed the activist in Olympain Allyson Felix as she became one for women undergoing maternity stress.
Allyson also went head-on with acclaimed sportswear company, Nike, over her maternity contract. The sports star advocated for support if there were poor athlete performances following childbirth.