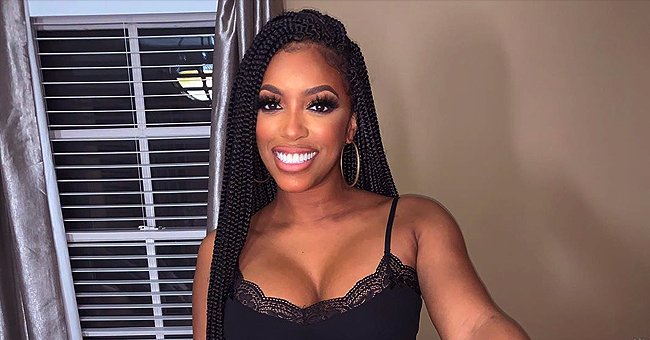 Instagram/porsha4real
Porsha Williams' Daughter Pilar Cuddles with Mom in Pic as the RHOA Star Reveals She's Teething
Proud mom Porsha Williams shares an adorable photo of her teething daughter, Pilar, and asks for advice on how to make the process less painful.
Baby Pilar Jhena is growing up fast! Porsha Williams took to Instagram to share a photo of her 11-month-old daughter who looked a bit sad.
Williams shared that the adorable tot has begun teething and expressed her worry and panic. Captioning her post, she wrote, "Teething […] my poor baby! Any tips, guys ???"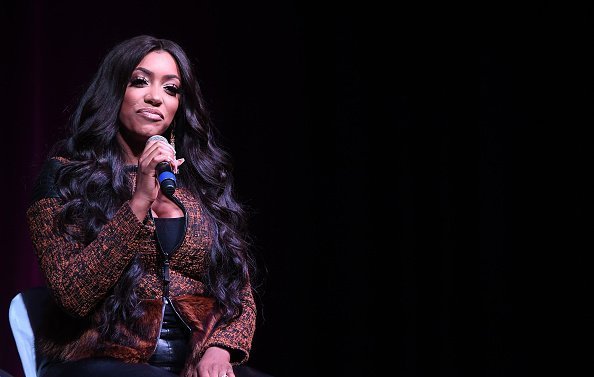 Porsha Williams speaking onstage during 2019 Atlanta Ultimate Women's Expo at Cobb Galleria Centre on November 09, 2019 in Atlanta, Georgia. | Photo:Getty Images
Baby pilar is snuggled up by her mother's side, dressed in her pink pajamas, with a feeding bottle in her mouth; she does not seem very happy.
Fans responded to Porsha's distress call and gave her some tips that could help alleviate her child's discomfort, with many "Internet moms" advising her to get Pilar something to chew on and others recommending teething products.
The Real Housewives of Atlanta star revealed why she and her fiance were back together.
The 38-year old mother of one is always eager to talk about her "mini-me," and she takes every chance she gets to show off the adorable girl.
The almost one-year-old toddler has started using her feet! Porsha took to her Instagram to share two cute videos of Baby Pilar hitting a significant baby milestone. She wrote:
"Pilar actually started walking in the middle of Dennis and I doing the #fliptheswitchchallenge..."
Porsha shares her beautiful daughter with her fiance, Dennis McKinley; The parents welcomed their daughter in March 2019. The star shared her excitement with People.
Dennis and Porsha's relationship has not always been smooth. The couple has had to overcome a lot of difficulties in their relationship, notably a messy cheating scandal, while she was pregnant. The whole situation blew up, and the two took a break.
The Real Housewives of Atlanta star revealed why she and her fiance were back together and why they were working so hard to stay that way.
No matter the outcome of the relationship and however hopeful she might be, Porsha established that being good parents to their daughter would always remain their priority.
Please fill in your e-mail so we can share with you our top stories!