Porsha Williams from RHOA Talks about Her Relationship with Dennis McKinley Amid New Cheating Rumors
"Real Housewives of Atlanta" star Porsha Williams was live on Andy Cohen's "Watch What Happens Live" and spoke about the status of her relationship with fiancé, Dennis McKinley, after new rumours of him cheating on her emerged.
The dust may not have settled on the relationship between the engaged couple, Porsha Williams and Dennis McKinley, following recent rumours that accused Dennis of cheating on Porsha. The rumours started making the rounds last week after "Radar Online" reported about Dennis's infidelity, and also published a video clip. The video showed Dennis and some other women hanging out.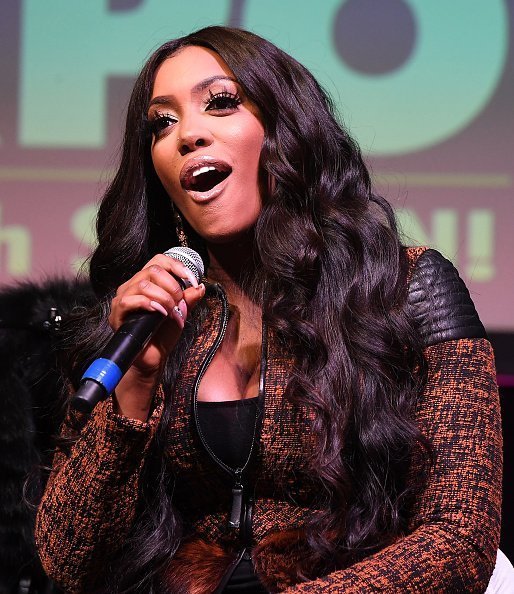 However, Porsha Williams was nowhere to be found in the footage, leading many to believe that Dennis was cheating again.  When Andy Cohen read out a question asked by a fan, who asked Porsha about the cheating speculations trending online, the reality television star replied, saying:
"I don't know…he was out. Can y'all just continue to comment and speculate and just let me figure out my life."
Porsha Williams also, earlier explained to Andy Cohen that she and Dennis were working on their relationship, and we're still figuring things out, adding that every relationship was a work in progress. 
When Andy asked Porsha if she still trusted her fiancé, she said that they had a daughter together, before beckoning on her fans to remember her and Dennis in their prayers. 
Tanya also added that she didn't think Kenya liked the "breath of fresh air that she (Tanya) was
During Andy Cohen's show, a clip from the last episode of "RHOA" was also played, which showed Dennis having a meeting with Porsha and her family, and apologizing over his earlier infidelity. 
A part of the clip showed an emotional Porsha, during her confessional when she spoke of how she felt about Dennis wanting to apologize to her mom and sister. She said:
"I just never had anybody care enough how my mom felt, or care about how my sister felt, to want to sit them down and apologize. That is the reason why I am committed to try and trust him again."
It wasn't just Porsha Williams, who was Andy's guest on the show. Another "RHOA" star, Tanya Sam was also live, and fans also had few questions to ask her.  One of such questions was why Tanya felt Kenya Moore would bring up rumours that her (Tanya's) fiancé, Paul was cheating on her in front of the camera, and other women. 
In her response, Tanya said that it was Kenya's moment, and she just kept on saying what she said out for everyone to hear. Tanya also added that she didn't think Kenya liked the "breath of fresh air that she (Tanya) was.  RHOA fans would be waiting for more drama when the show returns on Bravo TV on Sunday, at 8 p.m.