Meghan Markle's Stylish yet Sentimental Jewelry Worn for Her Final Week of Royal Outings
Meghan Markle has proven to be more than just a Duchess. Her fashion sense has been on display since she joined the royal family, and she's making sure to wow fans even in her final days. 
Earlier this week, People reported on some of Duchess Meghan's jewelry and clothing choices as she makes her final outings as a royal. As the news source explained, some of them do have hidden meanings. 
For instance, Meghan visited the National Theatre last Thursday in a love pendant designed by British designer Sophie Lis.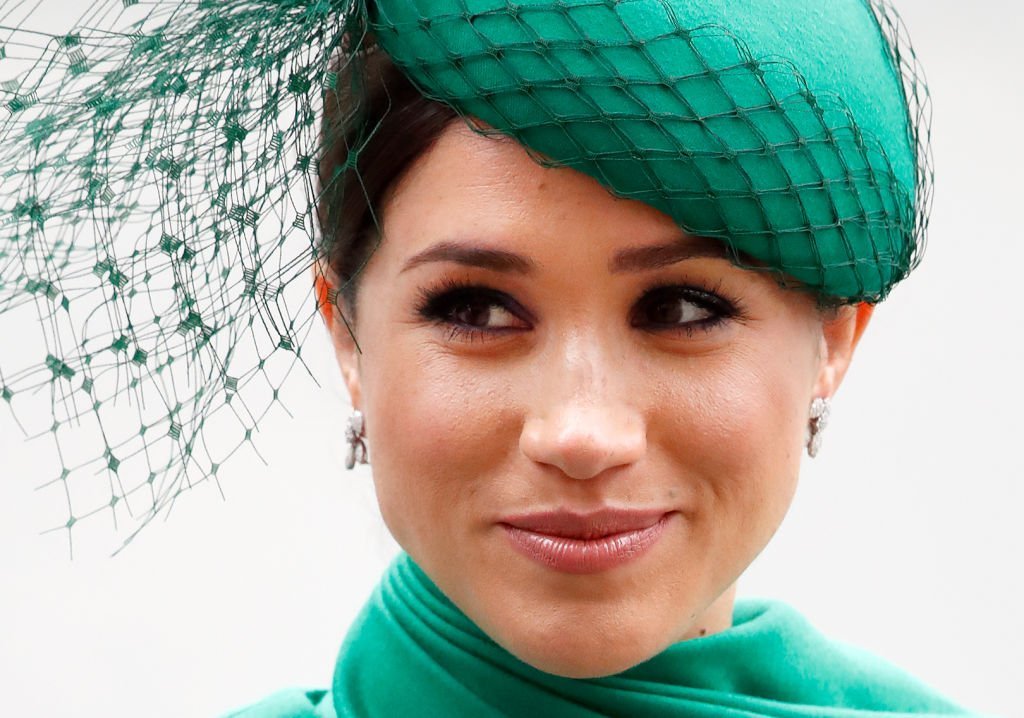 The news source explained that the designer regularly donates to the "Wild at Hears Foundation" — a foundation that helps cater to dispossessed animals.
The news source also commented on a special pendant that the Duchess debuted at the event. A source confirmed that the pendant featured an excerpt from a 19th-century French poem with the words:
"For you see, each day I love you more, today more than yesterday and less than tomorrow."
As always, Meghan's fashion choices have circulated in the news. The Duchess is making sure to support her husband, Prince Harry, as they both work through their final days as senior members of the royal family. 
Earlier this week, she met with some scholars at the Buckingham Palace to discuss diversity. A report from The Daily Mail confirmed she wore a pair of fallen star earrings that signify "good luck, good health, faith, success and protection from evil."
Meghan already even left the U.K to be with their son Archie.
The earrings are estimated to cost £450. She paired the jewelry with a neck scarf detail and crepe knit navy cap-sleeve dress that was designed by Scanlan Theodore — an Australian fashion designer. 
Last week, she accompanied her husband and senior members of the royal family to the Commonwealth Day service.
Her outfit, according to a report from Today, was an emerald green dress with a cape. The news source explained the dress was an ode to an iconic outfit worn by Prince Harry's mother — the late Princess Diana.
While Meghan's dresses have caused jaws to drop on several occasions, there are no indications that this will stop even after she leaves the royal family.
As for the couple's exit from the Palace, the members of the family are ironing out the details. The Telegraph also reported earlier this week, Meghan already even left the U.K to be with their son Archie.
Meanwhile, Prince Harry is still in the U.K. as he is tying up the final loose ends in preparation for his transition into private life.