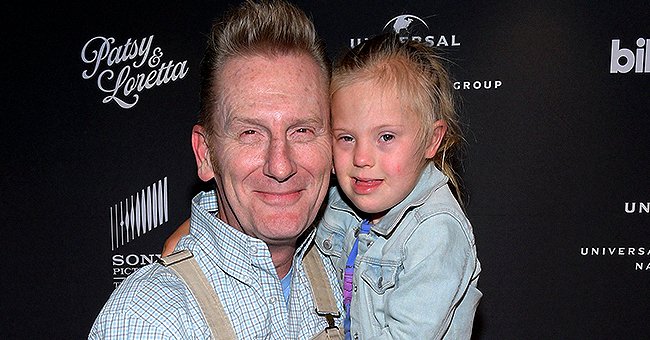 Getty Images.
Rory Feek of Country Duo Joey+Rory Says Says Daughter Indiana Can Recognize Her Late Mom Joey's Voice on the Radio
As Country star Rory Feek reflected on the loss of his wife Joey four years ago, he shared the impact she still has on their six-year-old daughter and how she keeps her mom's memory alive.
Joey and Rory became partners in music as much as they did in love and welcomed their daughter Indiana to the world two years before Joey lost her battle with cervical cancer on March 4, 2016.
Four years is a long time in such a young child's life, and despite losing her mom at the age of two, Indiana still vividly remembers her - especially her mom's voice.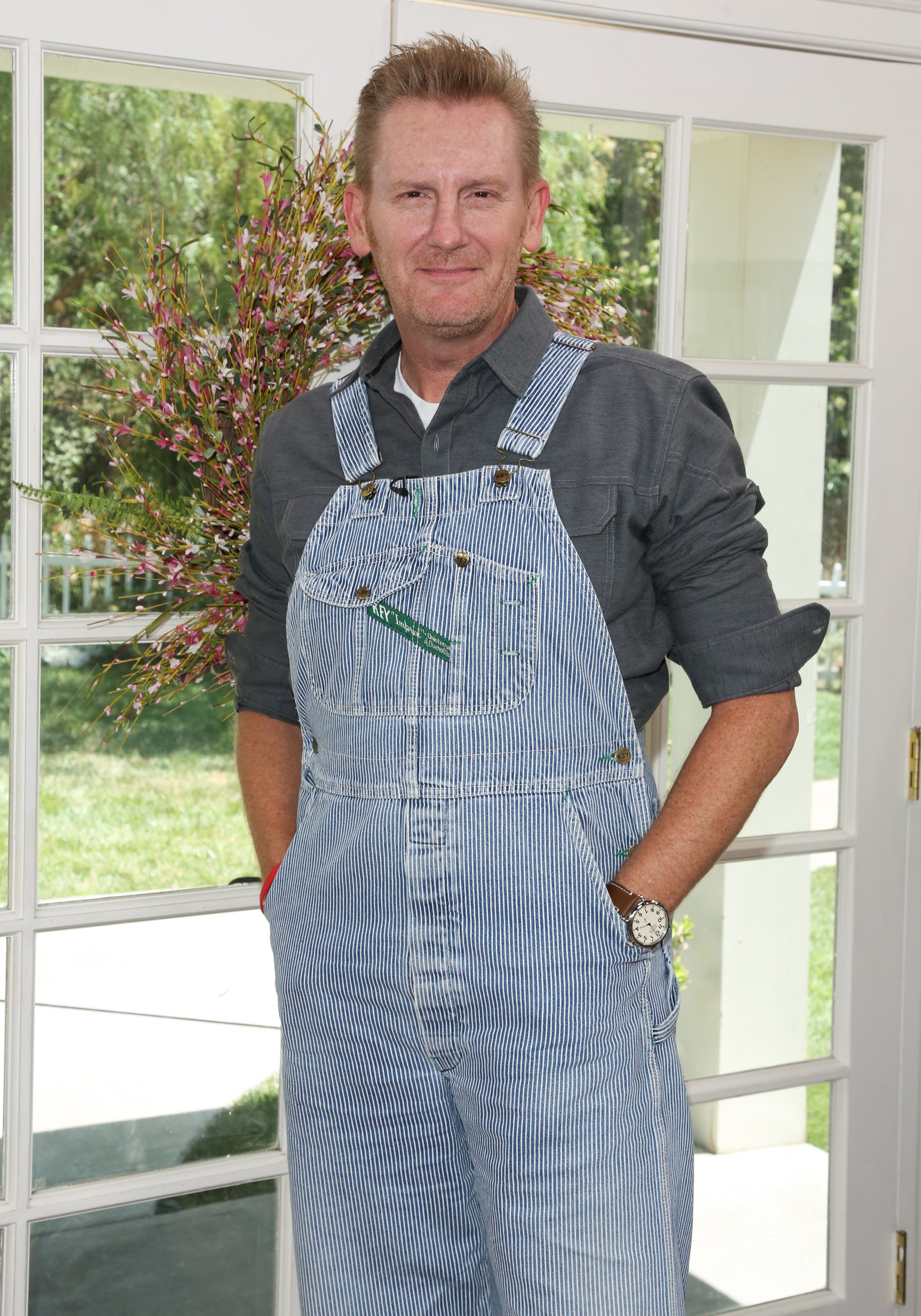 Rory Feek visit Hallmark's "Home & Family" on June 28, 2018, in Universal City, California. | Source: Getty Images.
The day before the anniversary of Joey's death, Rory shared with PEOPLE how close Indiana's connection with her mother is, and said:
"She's highly aware of her mama, her mama's voice, what her mama looks like. Four years is a long time. I mean, that's the majority of Indiana's life."
A recent incident while out to lunch reminded Rory of just how much in tune Indiana is with her mom, as she recognized the woman's voice over the radio as soon as the song started playing.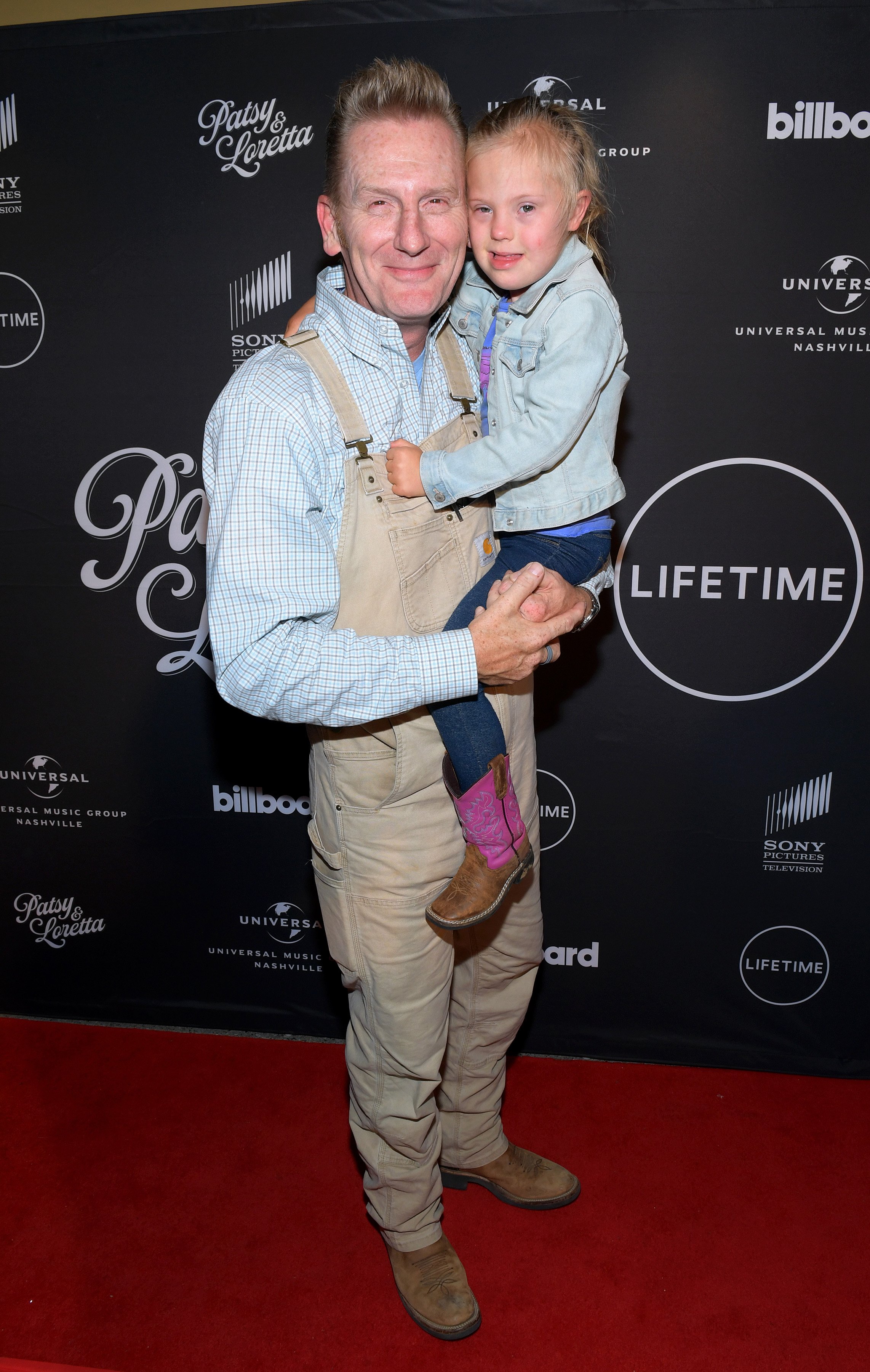 Rory Feek and daughter Indiana Feek attend a special screening and reception for "Patsy & Loretta" on October 09, 2019 in Franklin, Tennessee. | Source: Getty Images.
Recalling a moment that helps keep Joey's legacy alive, Rory explained how Indiana picked up on her mother's voice when no one else did as he said:
"Indiana goes, 'It's Mama,'" All of us got really quiet, and it took a lot of work for me to realize that's Joey. One of our songs was playing on the radio."
Rory raises Indiana, who has Down Syndrome, with the help of his two adult daughters Heidi and Hopie, and his sisters on his farm in Tennessee.
There, both Indiana and Rory say they can feel her love "everywhere," having found her final resting place under the trees on the farm.
Even so, Rory told PEOPLE last week that he still feels "100% married" to Joey. Despite her not being around, Rory said that she "continues to fill" his life with "so much." Since Joey is still wearing her wedding ring, Rory doesn't see any "reason not to" keep wearing his ring either.
The country singer's family also share a close bond, and even though there is a significant age gap between Indiana and Rory Feek's other two daughters, they love spending time together.
In January, Rory updated fans with a sweet picture taken of himself and Indiana spending time with Heidi. She had traveled all the way from Alabama to spend time with Indiana, and the proud father commemorated the moment with a heartwarming picture of them together.
Please fill in your e-mail so we can share with you our top stories!