Erykah Badu Rocks Fashionable Hazmat Suit with Louis Vuitton Logo While Receiving an Award Amid Coronavirus Scare
Erykah Badu took health and safety precautions to a whole new level by wearing a "designer" Hazmat suit while receiving her "Soundtrack Award."
Coronavirus is the new thing in town, and people are not taking chances as no one wants to come down with the ugly virus.
While different people have different ways of protecting themselves, some celebrities have taken their health safety concerns to a whole new level. One of them is 49-year-old, Erica Abi Wright.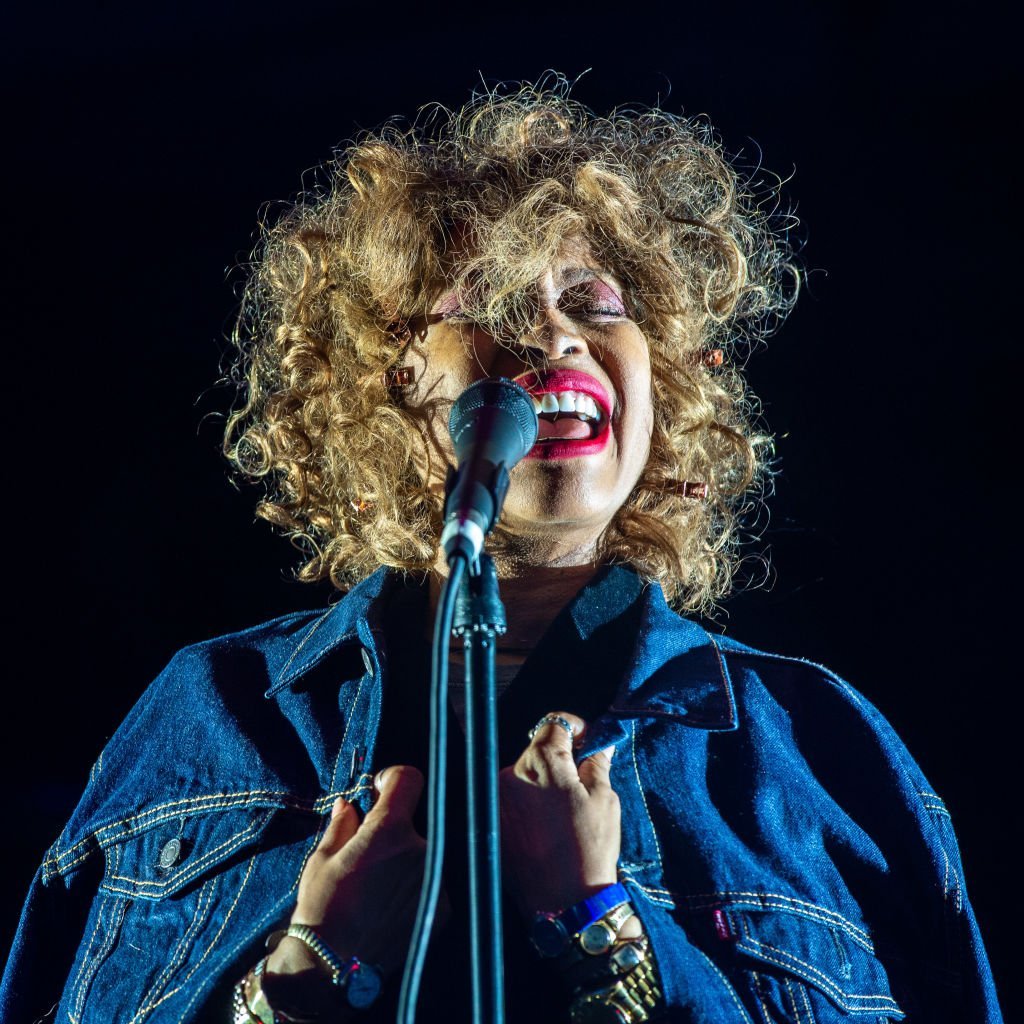 Better known as Erykah Badu, the singer decided she would sacrifice her fashion style for the risk of catching the coronavirus. Instead, the R&B crooner decided it was time for fashion and health safety to meet.
When called to receive her "Soundtrack Award" at the just concluded Austin Film Society's 20th Annual Texas Film Awards, the grammy award-winning performer showed up in a custom made Hazmat suit.
The "Big Lady" singer shared a photo of herself sporting the extraordinary suit via her Instagram page with the caption:
"SOCIAL DISTANCING COUTURE by - E.Badu @baduworldmarket."
That said, the hazmat suit was not just for the photographs; the "Badu World Market" founder took her safety very seriously.
While traveling to Texas for the award ceremony that took place at Austin Studios, the "House of D" actress showed up in a hazmat suit for her flight.
The "BET" award winner shared a picture on her flight that showed her body covered in the hazmat suit, except a small part of her face. In the caption, she described the outfit as "Bootleg Hazmet by badu" and appreciated her "sisters."
Her unique fashion sense aside, the "Neo-Soul" star has some unpopular views that she is not willing to apologize for.
A few years back, she got into an interview with "The Guardian" where she reflected on her statement: "I saw something good in Hitler." Speaking with The Guardian's Lanre Bakare, she said:
"I'm sorry that it was misunderstood. But not sorry for saying it because it was from a place of love."
More recently, the artist shared her thoughts on what "wokeness" ‒ a social media term ‒ meant to her.
Speaking with the "New York Times," the "Master Teacher" songwriter noted that the idea of "wokeness" was being used against her. However, it was not a big bother for her. According to the interview, the term meant to
"pay attention to what's going on around us, and are not easily swayed by the media, or by the angry mob, or by the group."
Recently, the term has taken life on social media and is being used against the singer who popularized it with her song "Master Teacher," with some describing her as not "woke."