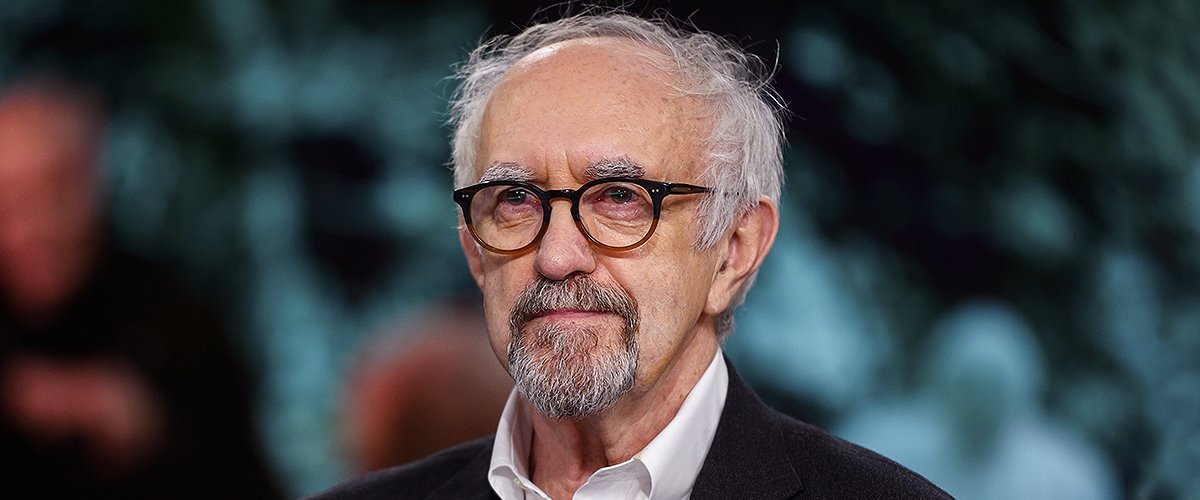 Getty Images
Jonathan Pryce Shared Details of How He Conducted Research to Play Pope Francis in 'The Two Popes'
Welsh actor Jonathan Pryce, also known as the High Sparrow in "Game of Thrones," opened up about the type of research he conducted to play Pope Francis in "The Two Popes."
Released in 2019, the film chronicles the time when Cardinal Jorge Mario Bergoglio, currently known as Pope Francis, tried to convince the former Pope Benedict XVI to reconsider his decision to abdicate the papacy.
The "Two Popes" star couldn't attend his dad's funeral.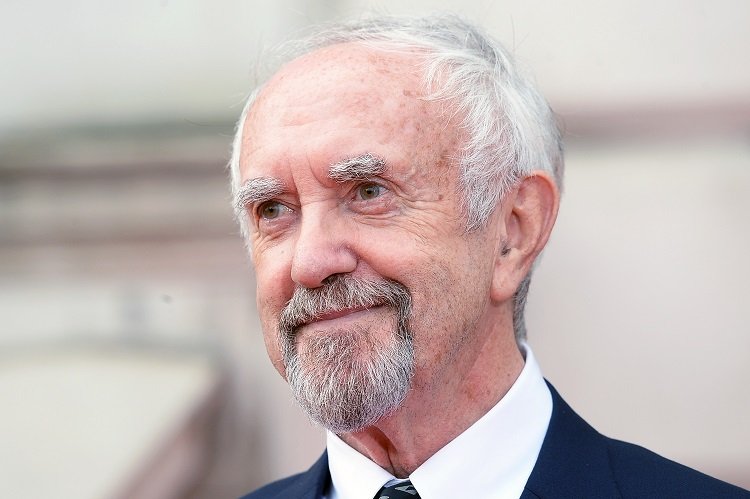 Jonathan Pryce on August 9, 2018 in London, England | Photo: Getty Images
JONATHAN PRYCE AND ANTHONY HOPKINS ON "THE TWO POPES"
Jonathan portrayed Pope Francis and Anthony Hopkins, who is also Welsh, took the role of Pope Benedict XVI.
"The Two Popes" got plenty of positive reviews and praise from critics, and both Jonathan and Anthony got Oscar, Golden Globe, and BAFTA nominations.
Back on November 27, when the film was released in the US, both stars were interviewed by Deadline to share some of the details of their collaboration and how they prepared for the role.
Anthony confessed that he didn't know much about his character because he hadn't been an "avid reader" of the news in the last couple of years. Apart from that, the "Silence of the Lambs" actor said that he didn't research his part either.
JONATHAN DIDN'T WANT THE PART
Jonathan Pryce, on the other hand, said that he didn't want to play Pope Francis shortly after his agent called and told him that he had been offered the part.
However, after reading "what a good script it was," he realized that the story was great. Also, the fact that Fernando Meirelles was directing it made the choice even easier.
The "Game of Thrones" star also said that he always felt admiration for Pope Francis even though he is not a Catholic. According to Jonathan, he respects Pope Francis as a "politician and world leader."
Apart from that, the actor confessed that, unlike Anthony, he did some research and "looked at YouTube" to get a better understanding of his character.
HIS RESEARCH ON POPE FRANCIS
Jonathan pointed out that what he presented and said was all in the script. However, it was vital for him to properly display the way Pope Francis behaved physically-speaking. He said:
"I was at an advantage in that I'm supposed to look a bit like him, but it was more to do with the essence of the man and how he spoke and how calm he was when he spoke."
During an interview that Jonathan had with Stephen Colbert on his show, he confessed that, despite his uncanny physical similarity to Pope Francis and his outstanding performance in the film, he would not like to become a Pope.
According to the actor, it is a very lonely job, an aspect that is shown in the film not only by his character but also by Anthony Hopkins'.
THE DEATH OF JONATHAN PRYCE'S FATHER
Nowadays, Jonathan Pryce is 72 years old, has a very successful career in the entertainment industry, three children, and a partner who has been with him for almost four decades.
However, he has faced some challenging experiences throughout his life, including the death of his father as a result of a violent crime.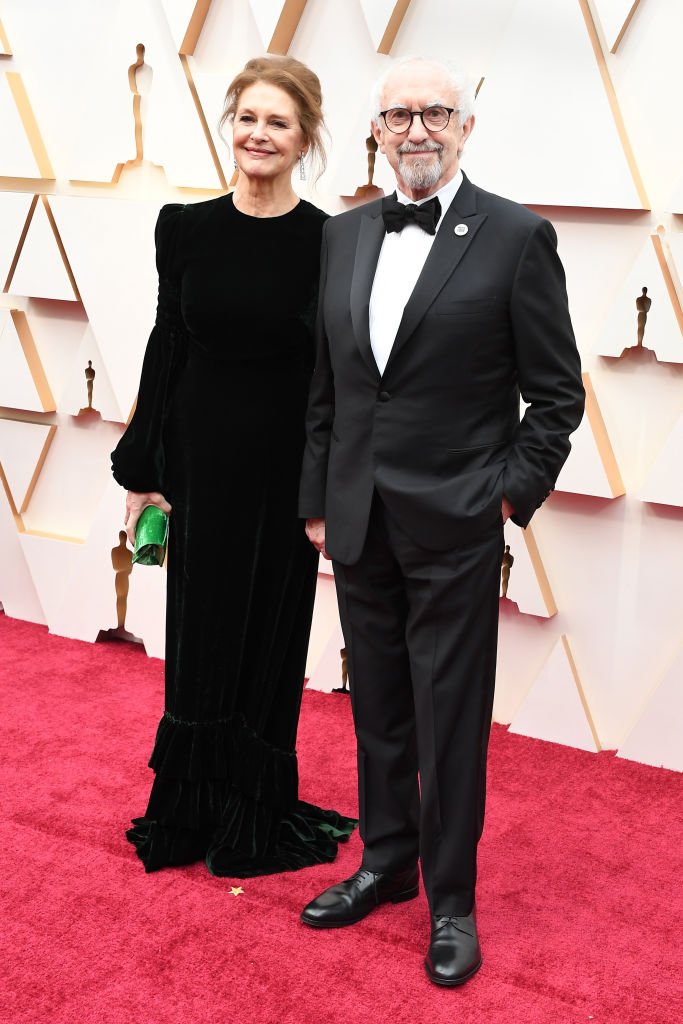 Jonathan Pryce and wife Kate Fahy at the Oscars ceremony on February 09, 2020 in Hollywood, California | Photo: Getty Images
The actor's dad was a former coal miner who used to run a store in the Welsh town of Holywell. Although he was well-known in the area, a 16-year-old boy got into the shop and hit him in the head.
Jonathan pointed out that he and his family initially believed that he was okay as the man was describing the incident only hours after it happened. Unfortunately, he had a stroke that night.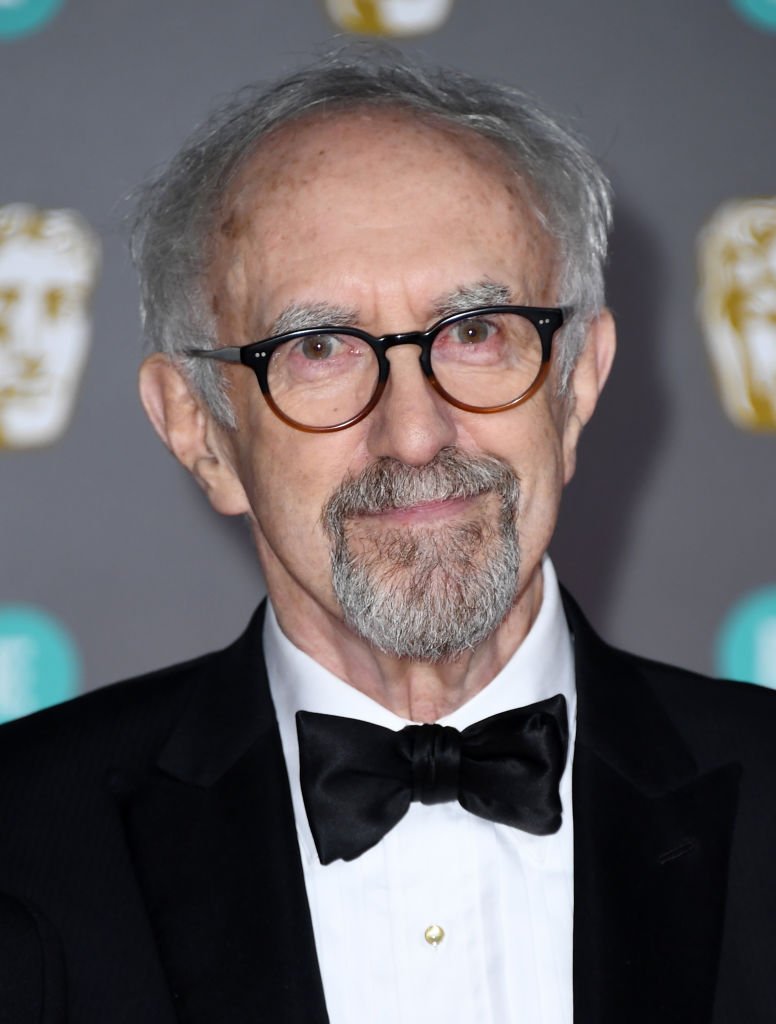 Jonathan Pryce on February 02, 2020 in London, England | Photo: Getty Images
HE COULDN'T ATTEND THE FUNERAL
Time passed by, and the actor's father had another stroke and two heart attacks. Two years after the crime took place, he died.
One of the worst things about his death was that the "Two Popes" star couldn't attend his dad's funeral because, at the time of his passing, he was in New York working on a Broadway production.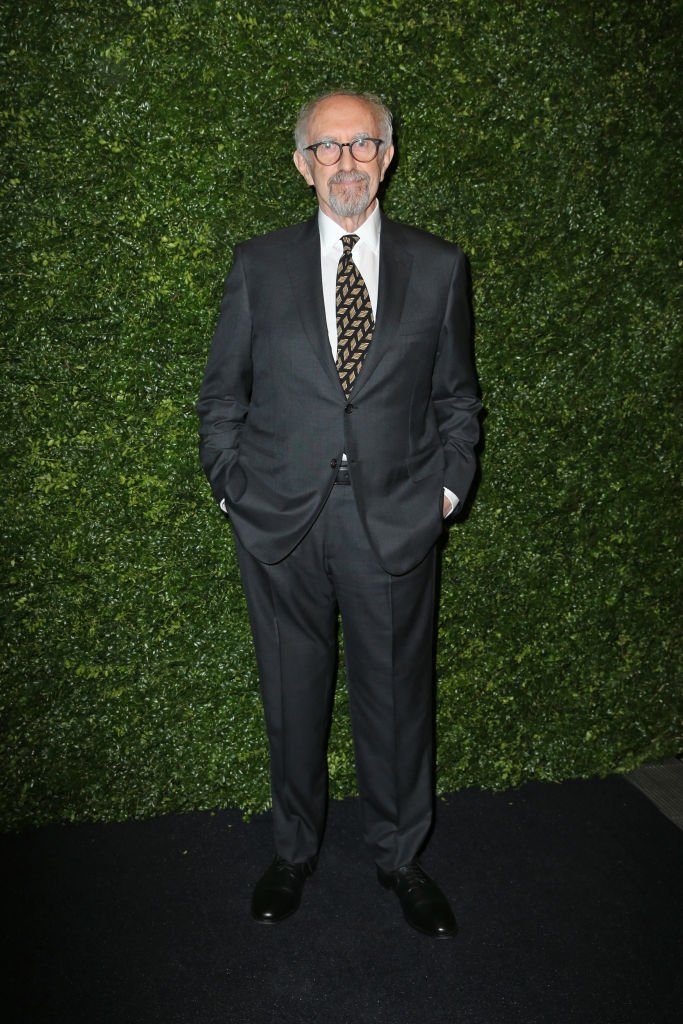 Jonathan Pryce in February 2020 in Mayfair, London | Photo: Getty Images
At the moment, Jonathan Pryce is still very much active in the entertainment industry. After the "Two Popes," he has appeared in "Gone Hollywood" and is expected to work on "Tales from the Loop" later this year.
Please fill in your e-mail so we can share with you our top stories!