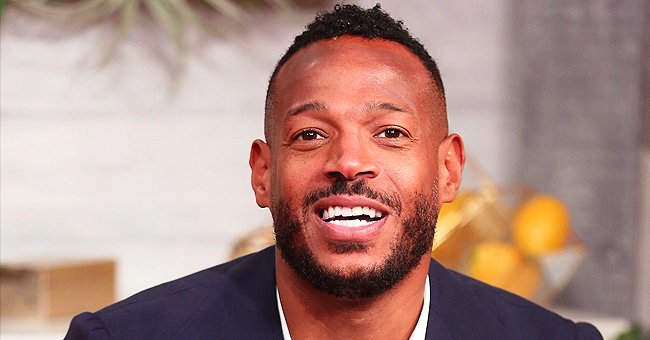 Getty Images
Marlon Wayans Posts Photos of Look-Alike Son Shawn & Congratulates Him for School Basketball League Win
Marlon Wayans shared a rare picture of his teenage son and gushed over his basketball achievements with photos that some fans thought looked just like him.
Recently, Marlon Wayans proved himself to be a proud father when he gushed over his son, Shawn's, success and win for his basketball league. In part of his caption, he said:
"My baby boy @shawnwayansss on a hard fought season. MVP of his team and ALL TEAM in his league."
Marlon showed off a picture Shawn holding up his plaque and certificates from the Buckley School athletics department. Congratulating his son for his leadership qualities he added:
"You excel as a leader because of your passion, hardwork, generosity and love of the game. You always get everyone involved."
He also congratulated him for his sportsmanship and admitted that he was proud of him for being able to work with the other players as a team.
In his post, Marlon also revealed that he was happy and proud that his Shawn would attending Loyola Marymount University in Los Angeles, California.
Setting his son up for a strong social media following as the 18-years-old prepares to head to University, he asked his fans to follow Shawn on Instagram.
Many fans commented on the post by congratulating Shawn; one fan revealed that he listened to Marlon's request and is following him on Instagram.

A fan comments on a picture of Marlon Wayans son Shawn Wayans and his basketball team | Source: instagram.com/marlonwayans
With only one post on his Instagram account, Shawn already has over 24 000 followers. No word yet if his dad's request helped him get his following up.
The high schoolers only post so far, is one of him posing with his high school friends. In the lineup of friends, Michael Jackson's youngest son Prince Michael Jackson II, appears to be part of the crew.
Shawn's successful basketball season mentioned in Marlon's post comes only months after the comedian got into an argument with one of the referee's at his son's game.
It is reported, Marlon, was caught on video cursing at a referee over the treatment of his son's team. Other parents could be heard in the background cheering him on as he went on a tirade.
Please fill in your e-mail so we can share with you our top stories!