Marlon Wayans from 'the Wayans Bros' Shares Heartfelt Birthday Tribute to Ex-Wife Ang & Fans Had a Lot to Say
Marlon Wayans recently took to Instagram to post an emotional tribute to his ex, Angelica Zackary, on her birthday. Fans of the actor jumped to the comments to express their thoughts on his speech.
"Fifty Shades of Black" star, Marlon Wayans, has an interesting relationship with his ex, Angelica Zackary, and the fans are loving it.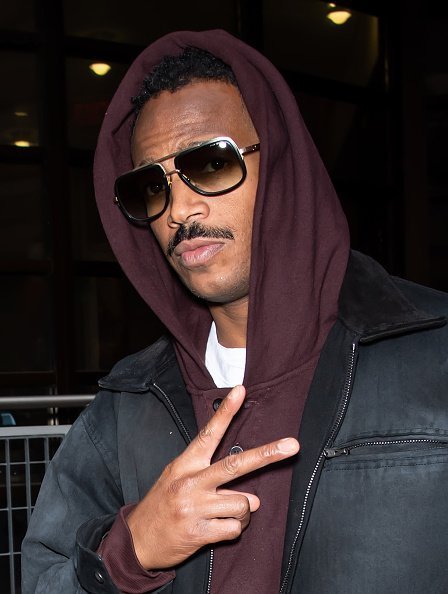 For her birthday, the actor recently posted a picture of Ang and captioned it with a heartfelt tribute to her. Wayans started it off by wishing her a happy birthday and went on to appraise the mother of his kids calling her,
"beautiful, classy, loving, loyal, considerate, respectful, grateful, opinionated, strong, spiritual, wise [and] kind."
The 47-year-old thanked his ex for their children and the demonstration of her love as opposed to just uttering words. In reference to the unusual nature of their relationship post-breakup, Marlon said, 
"It's crazy how love takes different shapes, but at the end of the day, it's still love."
Fans of the actor took to the comments section of the post to express their thoughts on Wayan's tribute to his ex. One fan commended the actor's eloquence and said, "You sure do have a way with words! So beautiful". 
Another fan described the love shared between the separated couple as "Awesome" while one thanked Wayan for "being a man that can fully appreciate a woman"
One fan expressed discomfort concerning the praises Marlon showered his ex, Angelica, in the post, taking note of the fact that the two of them were no longer together. To this, one other fan of the "Naked" actor replied,
 "you don't have to be married to appreciate and love someone like that."
This is not the first time that the actor would sing praises of the mother of his children. A couple of years back, Marlon jumped on Instagram to write a similarly moving tribute to Zackary. 
In the caption, he made reference to Angelica's late father and Marlon's promise that he would take care of Ang.  Despite them not being together, Wayan assured her with the same words he gave her father on his passing, "i got you".
The couple started dating in 1992 and split up in 2013, and they never got married. They share two kids together, Amai and Shawn.