Omari Hardwick's Wife Jennifer Pfautch Posts Sultry Snap with Husband as She Prays for Healing Worldwide in Post
Omari Hardwick's alluring wife snuggles to him as she reflects on today's pandemic and counts her blessings.
As people begin to distance themselves from each other due to the threat of the Coronavirus, Omari Hardwick's wife, Jennifer Pfautch snuggles with her husband and remains grateful.
The loving wife of Omari posted a photo of the two of them lounging in their home as she sent out a message of hope for the entire world and thanked God for what she currently has.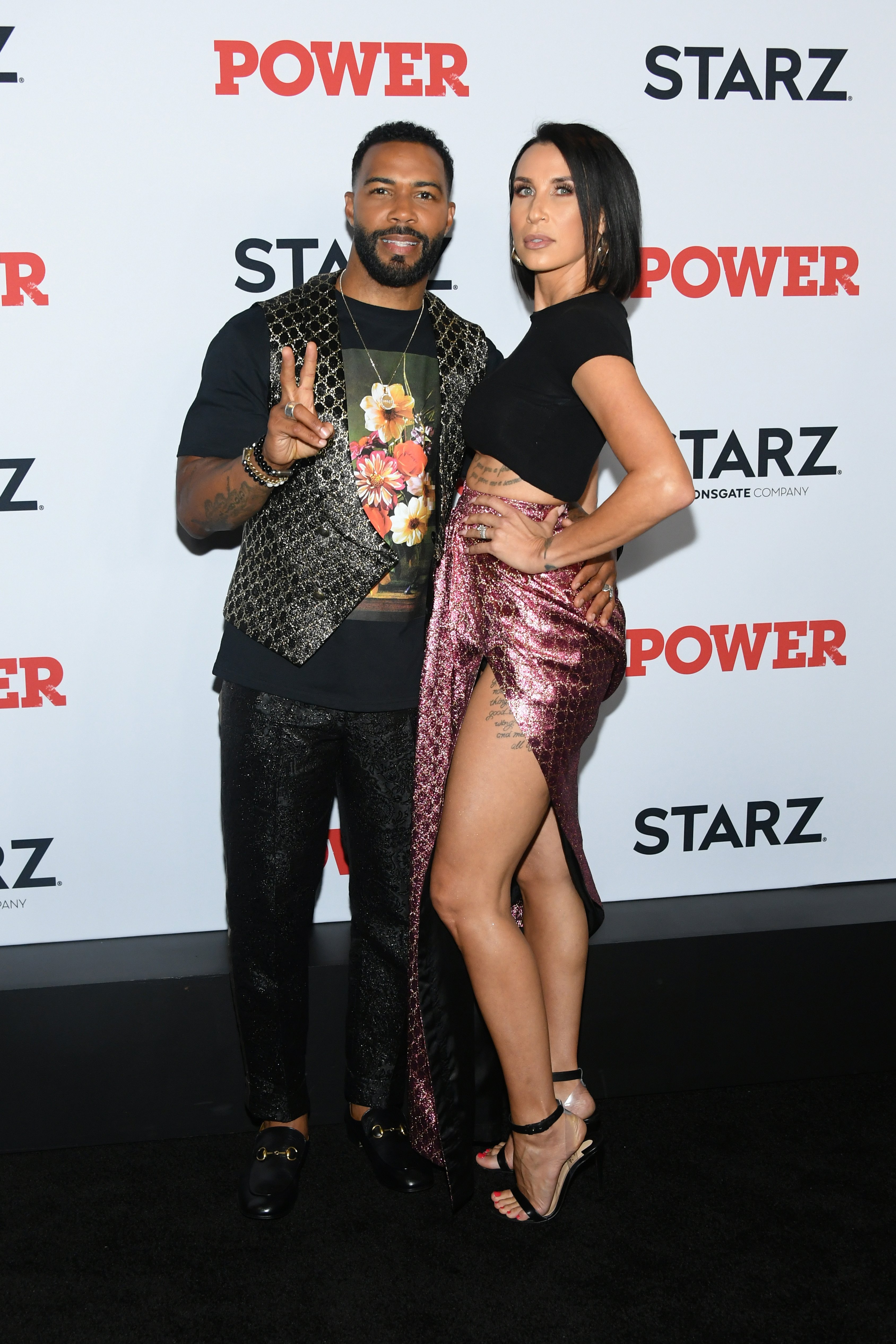 Dressed in tiny shorts, Jennifer's legs were on full display as she sat on her husband's lap in her photo. She rests her head on his and looks away. Omari stares back at the camera with his arms wrapped around his wife.
"Shelves are empty all over the world," Jennifer reflected in her post. "There's so much that we can change right now." The "Power" star's wife added, "The best thing to do is thank God for what you already have in stock in life."  
A THRIVING INTERRACIAL MARRIAGE
What Jennifer has is a happy marriage with Omari who she wed in 2012. The couple defied conventions by forging on with their interracial relationship and relentlessly defending it from critics.
In 2017, Omari clapped back at a fan who told him he "lost points for marrying white." The actor responded by telling the fan, "You just lost all points with me."
A HUSBAND WHO CHAMPIONS FOR HER
Jennifer is also grateful to Omari for demanding respect for her when others disregarded her. There was one incident in 2018 when the actor refused a photo with a fan because the fan didn't even acknowledge his wife and their two kids who were with him.
The couple has been very protective of their children, making sure they keep them away from the public eye.
"It can be half of a look 'hi' that's all we need. Acknowledge that she is a breathing entity," Omari said when he recounted what happened on "The Breakfast Club."  "Disrespect is disrespect," he added.
A PUBLIC PLEA
It's no wonder Jennifer can only be so grateful during these trying times. She has a husband who loves and supports her and demands others to respect her too.
And while she basks in the comfort of her husband's loving arms, all Jennifer asks today is for the public to do its part for the nation's healing.
"Doing our part to lay low as the experts suggest so our nation (and world) can heal. Hope y'all are too. Praying for health and healing worldwide."
A PRIVATE FAMILY LIFE 
Omari and Jennifer are parents to daughter Nova and son Brave. They would have been parents to three children if Jennifer's first pregnancy didn't result in stillbirth.
The couple has been very protective of their children, making sure they keep them away from the public eye. They're seldom featured on their social media and if they do, their faces are concealed with emojis.