Oprah Winfrey Celebrates 40+ Years of Strong Friendship with Gayle King in Touching Post
Oprah Winfrey shared a clip celebrating her over four-decade friendship with Gayle King. The BFFs reveals why theirs is a therapeutic friendship.  
Oprah Winfrey and Gayle King have a friendship that's been solid for over 40 years. The two women agree it's a friendship that has bonded them as well as kept them individually sane.
Oprah celebrated that friendship recently when she shared a clip from her sit down with Gayle in the final leg of her "2020 Vision Tour."  Among the many aspects the ladies discussed was the value of their friendship to each other.
WHY THEY DON'T NEED THERAPISTS
According to Oprah, she "never needed a therapist" because she has Gayle. Likewise, her BFF said that in spite of the many therapists she'd seen during her marriage, "nobody has been a better therapist than Oprah."
Oprah acknowledged in her caption for the clip which she shared on her social media that her friendship with Gayle is "the one thing I cherish the most in my life." It is, indeed, the one thing that has been constant in her world.
HOW THEIR FRIENDSHIP STARTED
Oprah and Gayle met in their early twenties working for a television station in Baltimore. Oprah was a TV anchor while Gayle was a production assistant.
Though the two women grew up from totally different backgrounds, (Gayle's home in Turkey had a swimming pool and housekeeper while Oprah's mom was a maid in Mississippi), they managed to hit it off due to their common experiences with racism and dreams of a better life.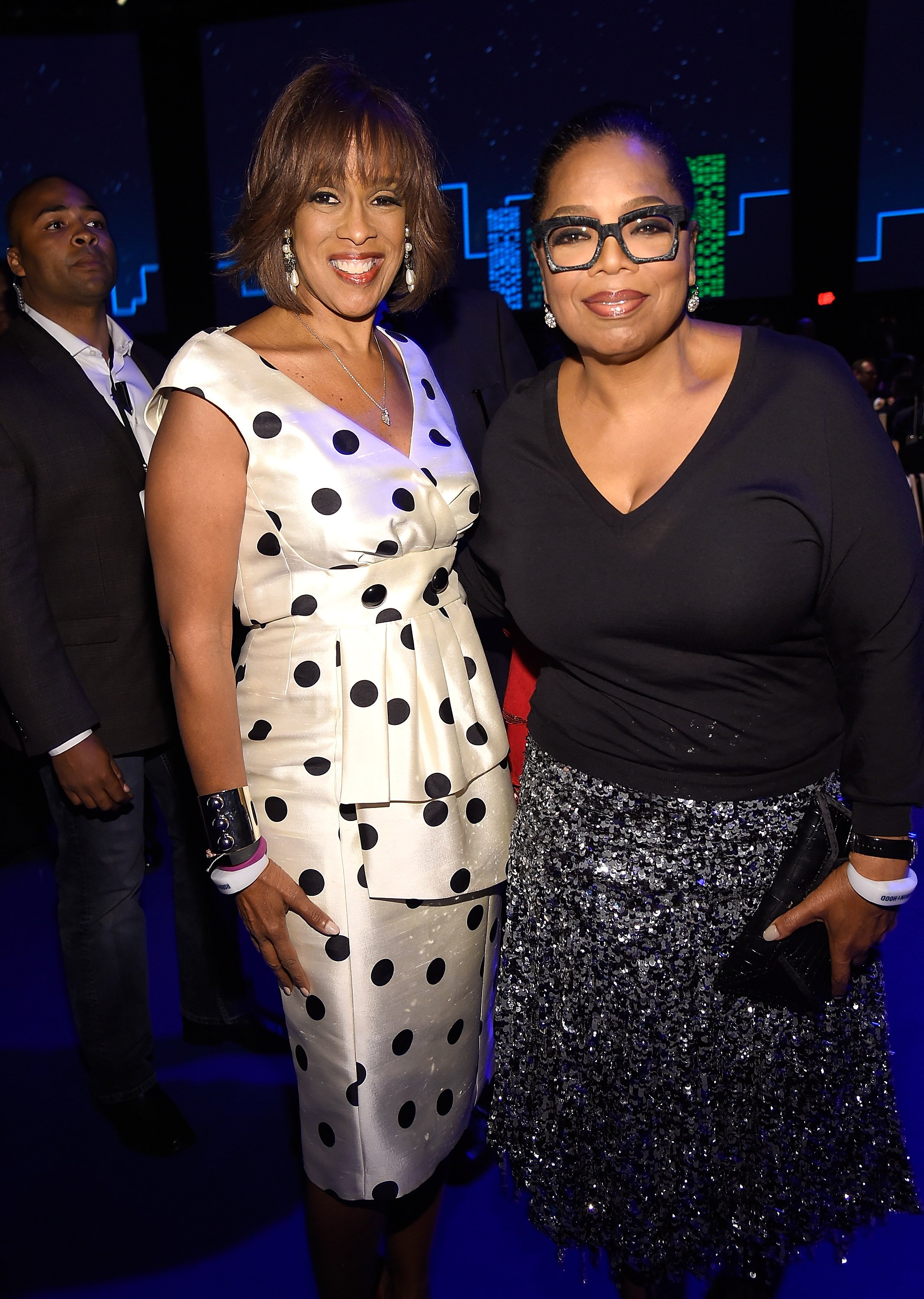 A storm brought them closer together. Gayle slept over at Oprah's the night of the storm because she couldn't get home. They talked all night.
Through the years after that, Gayle and Oprah nurtured their friendship. Gayle would often guest on Oprah's talk show. The first time was in 1986 when the show's theme was celebrities and their best friends.
Oprah and Gayle have also been on the receiving end of critics' ire and they were there to support each other.
TAKING ON LIFE TOGETHER
Years later, Gayle surprised Oprah by showing up on the media mogul's 40th birthday celebration in her show. It was a tearful moment for Oprah who couldn't imagine celebrating her milestone without her best friend.
We also witnessed the girls traveling cross-country for a 10-day road trip in a special episode of Oprah's show. We saw them get cranky to each other as normal friends would, but it was an epic trip that proved their friendship could sustain 10 days of pure togetherness.
COLLABORATING ON A PROJECT
Both women forged ahead with their careers while keeping close contact. They celebrated each other's successes and became each other's rock. In 2019, they joined forces to launch The OG Chronicles, an online video series for OprahMag.com.
In the series, the best friends give out advice to fans and share their stories about anything and everything including their romantic lives. On its first episode, Gayle opened up about the time she wore a Saran Wrap and trench coat to make things interesting between her and her husband.
Meanwhile, Oprah revealed that the best way to her longtime partner, Stedman Graham's heart is through the soul food she cooks for him.
DEFENDING EACH OTHER
Oprah and Gayle have also been on the receiving end of critics' ire and they were there to support each other. Just recently, Oprah broke down in tears speaking on behalf of Gayle who was slammed for her interview with WNBA Lisa Leslie about the late Kobe Bryant.
During the interview, Gayle asked Lisa about Kobe's sexual assault case which many thought was inappropriate. Gayle later apologized and explained that the interview was taken out of context.
Gayle herself was angry when she saw that the entirety of her interview was edited so it would appear she was being insensitive with her questioning.
In Gayle's defense, Oprah tearfully revealed that Gayle was "not doing well" after the backlash. She even said that her friend received death threats and travels with security because of it. She added,
"I was on the phone with her this morning. I was on the phone with her last night. I was on the phone with her the night before. I think you stand in the gap. You try and be there for your friends."
.@Oprah emotionally responds to backlash her friend Gayle King received over King's recent interview about Kobe Bryant with WNBA legend Lisa Leslie: "She is not doing well because she has now death threats." pic.twitter.com/M8HrCp8vTr

— TODAY with Hoda & Jenna (@HodaAndJenna) February 7, 2020
This is Oprah and Gayle in a nutshell. They are each other's gap-fillers. Much like their friendship that stood the test time, they will continue to stand for each other and brave every good and bad wave that comes their way together.