Kristofer Hivju, Who Played Tormund in 'Game of Thrones,' Reveals Positive Coronavirus Test Result
Kristofer Hivju became known as the leader of the Wildlings on "Game of Thrones," but he now faces self-isolation in the real world after sharing that he tested positive for COVID19, coronavirus. 
Known to fans of the HBO series as Tormund Giantsbane, the 41-year-old actor took to social media on Monday and updated followers about the results of his coronavirus test.
HOW KRISTOFER IS DEALING WITH THE TEST RESULTS
Having just received news that he tested positive for COVID19, Kristofer wanted to assure that he and his family are "in good health" and that he is only experiencing "mild symptoms of a cold." 
Even so, Kristofer is prepared to self-isolate with his family at home "for as long as it takes," and urged his followers to exercise caution, especially individuals at higher risk and added:
"Together we can fight this virus and avert a crisis at our hospitals. Please take care of each other, keep your distance, and stay healthy!"
The actor reminded that by sticking to regulations put in place to stay safe, people would help others as much as they would be helping themselves by doing what they can to stop the spread of the virus.
TOM HANKS AND HIS WIFE TESTED POSITIVE
Kristofer is one of the latest celebrities to share his diagnosis with followers. On Friday, Tom Hanks and his wife Rita Wilson posted that they also went into self-isolation after testing positive for the virus.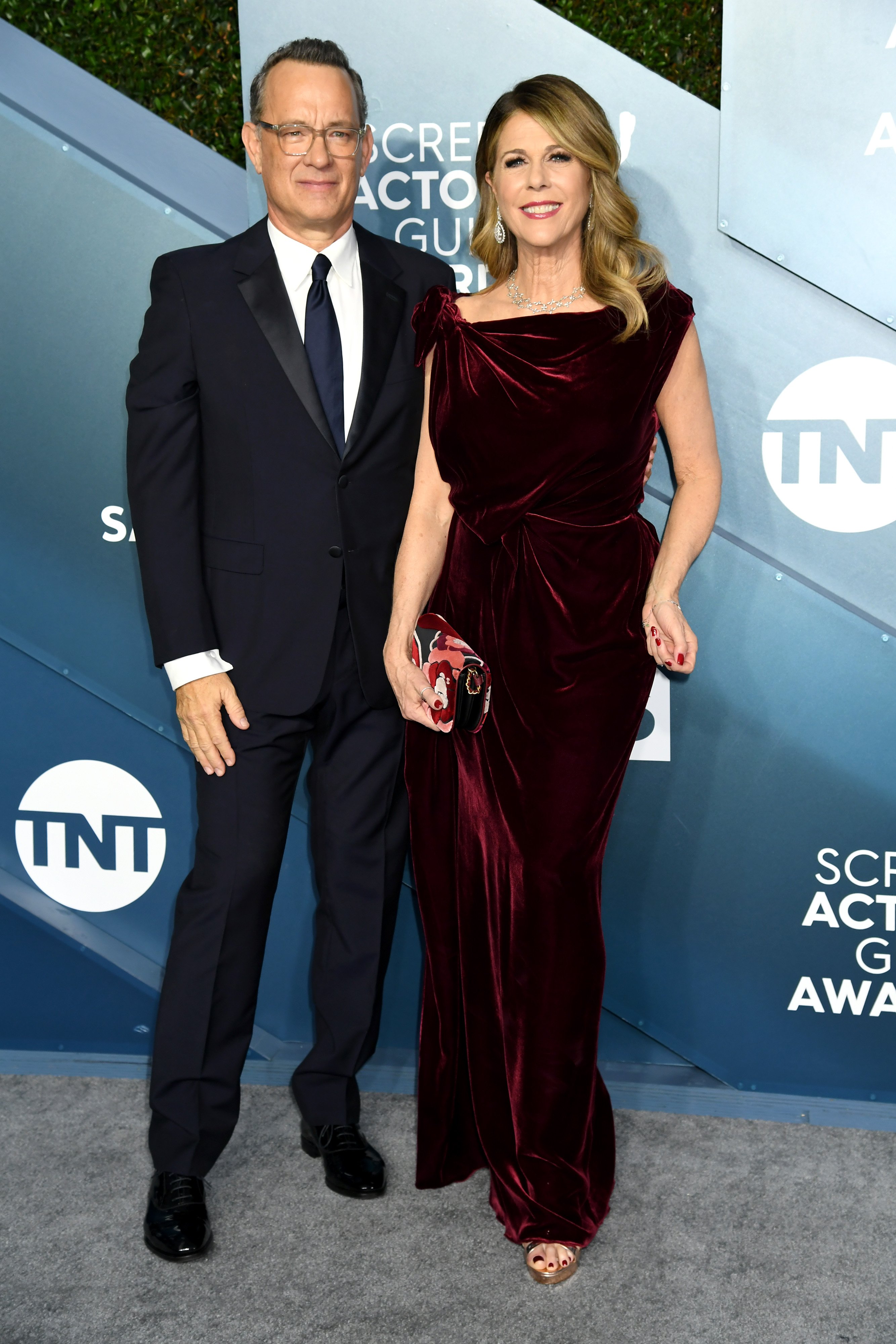 Both Rita and Tom are currently in Australia, where Warner Bros.'s untitled Elvis Presley film is in its preproduction stage.
Tom stars as Elvis' manager, Colonel Tom Parker, while Rita went to Brisbane to perform at the Emporium Hotel before she debuted at the Sydney Opera House.
According to The Hollywood Reporter, Queensland Health believes that Rita and Tom contracted the virus in the US before they traveled to the land down under. 
March 13, 2020
IDRIS ELBA SHARES HIS DIAGNOSIS 
Award-winning actor Idris Elba also revealed his positive test results on Monday. After realizing that he had come into contact with someone who had been diagnosed last Friday, Idris decided to get himself tested and went into self-isolation immediately.
Besides sharing his diagnosis, Idris said that he was not experiencing any symptoms and urged his fans not to panic and "be pragmatic."
This morning I tested positive for Covid 19. I feel ok, I have no symptoms so far but have been isolated since I found out about my possible exposure to the virus. Stay home people and be pragmatic. I will keep you updated on how I'm doing 👊🏾👊🏾 No panic. pic.twitter.com/Lg7HVMZglZ

— Idris Elba (@idriselba) March 16, 2020
'JAMES BOND' ACTRESS ALSO TESTS POSITIVE
On Sunday, the Ukrainian born beauty Olga Kurylenko took to social media with her diagnosis and plans on further isolation.
In her post, Olga shared that she had been self-isolating for almost a week after she started experiencing primary symptoms of fatigue and fever.
And as she joins the list of celebrities that contracted the COVID19, coronavirus, Olga will continue to quarantine herself for as long as it takes.