Tia Mowry from 'Sister, Sister' & Daughter Cairo Go Twinning in Matching Lemon Print Pajamas in Adorable Snap
Tia Mowry shared an adorable photo of her and one-year-old daughter Cairo matching in yellow printed pajamas. She also revealed how she stays healthy for her children.
Tia Mowry is her happiest when home with her family. That is especially true recently when the former child star shared a cute bedtime photo with her daughter.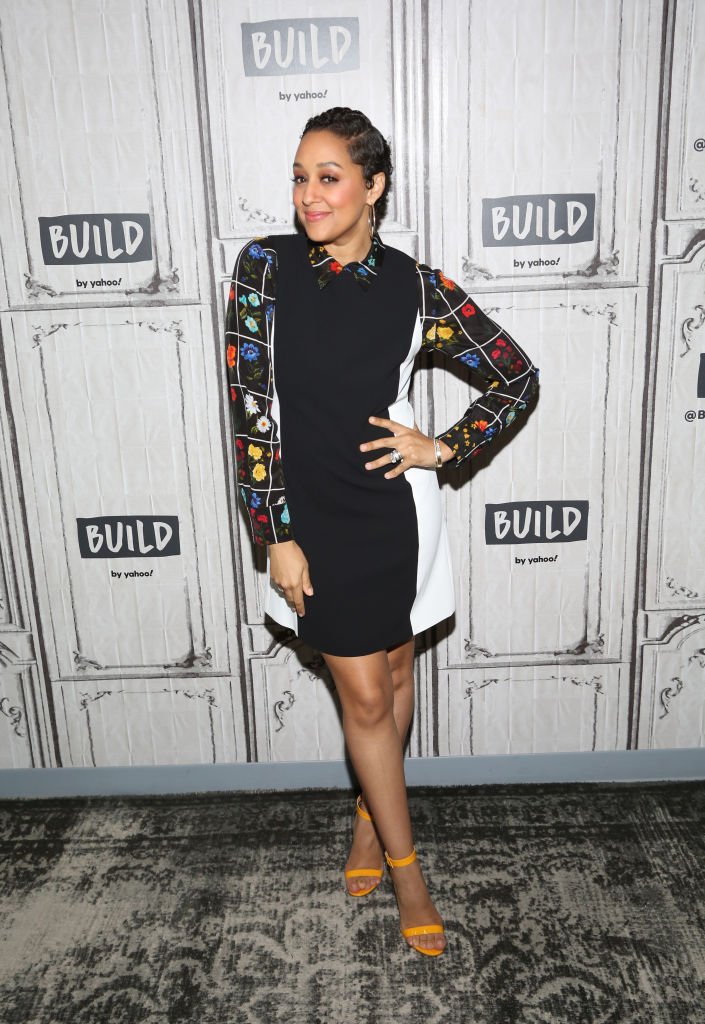 TWINNING AND WINNING
Tia and her one-year-old Cairo looked adorable in their latest photo where they matched in yellow pajamas with lemon prints. 
Cairo smiles shyly with her hand resting on her chin as she sits on her mother's lap. Tia, wearing white-rimmed eyeglasses, smiles back as she holds on to a white cup.
"One of the best things about being a mom is being able to take care of my babies," Tia admits in her caption. But she also acknowledges the importance of staying healthy in order to care for her children.
Tia shares that in caring for herself, she relies on vitamins to keep her healthy and "strong enough to be present for my family."
Tia's post which promoted Anser vitamins earned close to 400k likes. Fans delighted in the pure joy her photo captured and delivered.
Her followers also loved the mother and daughter's twinning outfits and Cairo's endearing pose. "Her little pose is so cute!!! She's such a mood," one wrote.
THE JOY OF FAMILY
Tia has always found joy in her children, especially Cairo who frequents her Instagram feeds lately. She is a mood-buster, no doubt. Her smile is reason to have a good week as Tia claimed in a recent post.
Tia has made efforts to ensure her health remains her number one priority for the sake of her kids. Earlier this year, she underwent DNA testing... 
Tia admitted in a New Year post that welcoming a daughter made her a better woman. This is not to say that her older son, Cree doesn't provide her an equal amount of satisfaction.
In fact, she lauded him for being a fun and considerate son who has a heart of gold. "Seeing you grow has been so fulfilling and exciting. You are special and loved," she wrote.
Tia and her husband, Cory Hardrict welcomed Cree in 2011. Seven years later, they welcomed Cairo. Tia is grateful for the family they have made.
She was very vocal about her how happy her kids make her at the start of the new year. She shared a photo with her two children and wrote, "My happy place."
TAKING A CUE FROM HER DNA
Today, Tia has made efforts to ensure her health remains her number one priority for the sake of her kids. Earlier this year, she underwent DNA testing, not just to learn more about her genetic background but also to identify health issues that she should address.
Tia learned that through her mother's Nigerian roots and her father's British, Irish, German, French, and Swiss background, she needs to be mindful about acquiring Alzheimer's and diabetes.
Tia is using this knowledge to take preventive measures so that her children will be assured of a healthy mom who can provide them a happy existence.