Kourtney Kardashian from KUWTK Shares Cute Video of Son Reign Meditating & Fans Love It
Kourtney Kardashian shares a cute video of her five-year-old son Reign as he shares his meditation styles with her followers during his stay at home because of the Coronavirus pandemic.
Fans can't seem to get enough of Kourtney Kardashian's five-year-old, as she shares an adorable video of the youngster meditating. Reactions to the short clip showed how much fans adored him. The most written statement in the comments section was:
"Toooooo, sweet ??."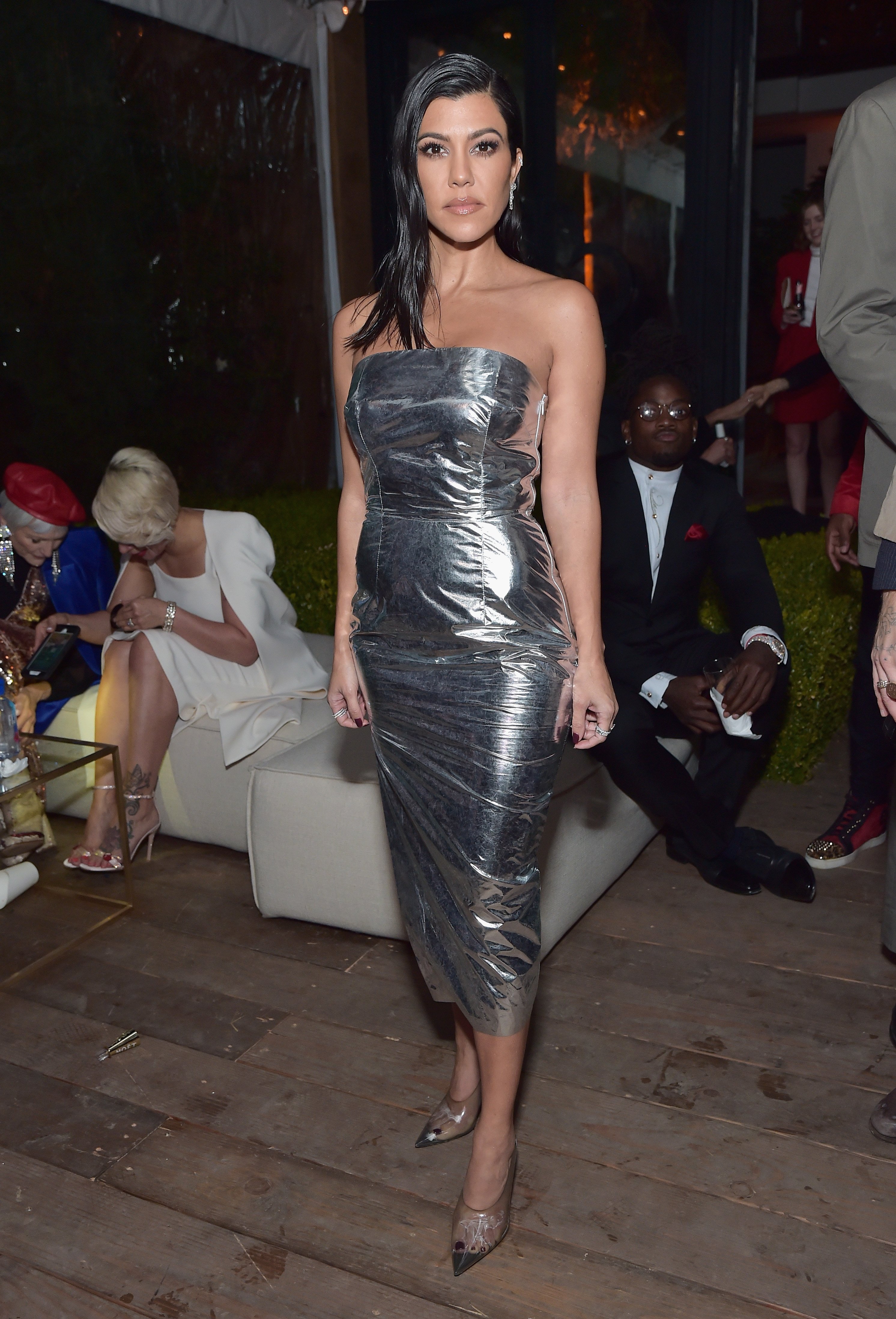 In the video, Reign could be seen in his pajamas with his hair in a curly mess. The last of Kourtney's children then proceeded to show fans how he meditated. Sitting cross-legged in real meditation style Reign showed the real and fake meditation styles while saying:
"Peace begins with me."
The "Real" meditation style had him saying the words to each finger, starting from his index finger to the little one. In the "fake" meditation style, Reign repeated the same words except this time, he started from his little finger to the index finger.
His mum shared the video to her almost 90 million followers intimating them on how the days since the coronavirus pandemic broke out has been for her and the kids.
The reason for her reduction in screen time is to ensure that she has time to do things that interest her.
In her caption, Kourtney stated that it was fun having the kids at home. She also said she was surprised where her son got all these things he did from, but was happy to see him be himself and expressed that she was going to remind him about his heart of gold always.
The comments section was ablaze with love emojis and heart emojis for Reign. Fans commented on how sweet he was and how this little act shows what truly lies within his heart. Someone said:
"Reign is my life goal."
Some fans were, however, confused mistaking Reign for Penelope because of his hair. Others showered Kourtney with compliments stating that she is doing an excellent job of raising her kids.
This is not the first time the reality TV star is sharing a cute video of Reign. In an earlier video, Reign could be seen giving Kourtney a cup filled with "something" to drink. When she asked him what the content was, he replied that it was milk and water.
However, on pressuring him, he admitted that it was soap, glitters, and shower water. Kourtney, who was at loggerheads with her sisters over featuring on their reality show, says that the reason for her reduction in screen time is to ensure that she has time to do things that interest her.
While her sisters: Khloe and Kim, might not appreciate the boundaries she was setting, their mum Kris says that she is confident her girls would sort things out as Kourtney seemed to have hit a wall and is a bit frustrated.
The mother of three who admits that her tiger stripes are something she is proud of is keen on traveling, doing splits, and enjoying time out with her kids.