Kourtney Kardashian from KUWTK Reveals She Feels Most Desirable When She's Got Nothing On
Like her superstar siblings, Kourtney Kardashian also knows a thing or two about fashion. In a recent interview, she revealed new details about some of her preferences.
Earlier this week, the 40-year-old mother of three sat down for an interview with Rose Inc., the beauty and lifestyle website owned by Rosie Huntington-Whiteley.
There, she spoke about a great many things, including her beauty line, Poosh, and how she's been able to transform her body into the bombshell it is today.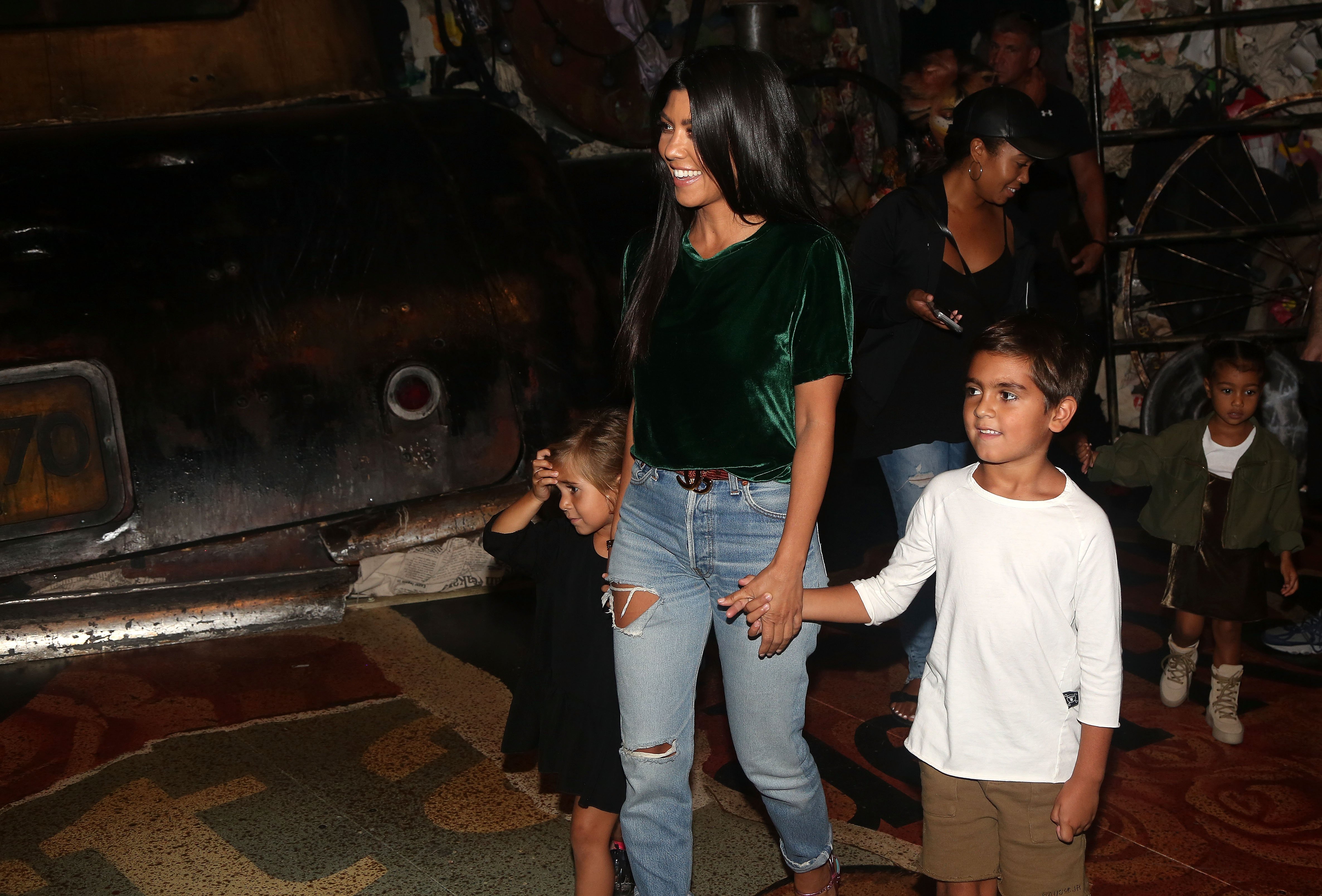 In the interview, however, she explained that she feels most excited when she has no clothes on. She explained that nudity helps her to feel empowered and all-natural, adding that this form, "tiger stripes and all," makes her feel even sexier.
According to an account of the interview by Us Magazine, the phrase "tiger stripes" refers to Kourtney's stretch marks, which she recently embraced as a part of her body that she has come to flaunt on social media from time to time.
Us Magazine recalled that the Keeping Up With the Kardashians star posted a picture of herself Last April, donning a black one-piece bathing suit while she lounged on a boat.
As the news source explained, the picture got Kourt a lot of rave reviews, with many fans complimenting her for staying true to her natural body and not editing the stretch marks like a lot of celebrities have done. Responding to them, she reportedly said,
"I love my little stripes."
Like each of her sisters, Kourtney has made a name for herself for sharing details about her life and family on social media. However, as we all know, this has come with as much scrutiny as fame.
According to a report from People Magazine, the reality star also opened up on her ability to manage her business and her family in the Rose Inc. interview, explaining that she doesn't keep any nasty remarks about her in her mind.
When asked about anything that she would never apologize for, she reportedly said, "Kissing my kids on the lips."
Kourtney shares three children — Mason, Penelope, and Reign — with her ex-partner Scott Disick, and her Instagram page contains a plethora of family pictures with her children.
Despite the massive criticism for celebrities who kiss their children on the lips, the Poosh founder explained that she doesn't care.
"No one knows my kids better than me, I've got this, I'm good, thanks," she added, explaining that her style of parenting is her business – not that of any other person.