Elton John Sends Message to Fans after His Tour Gets Postponed Due to Coronavirus
Elton John decided to postpone the upcoming shows from the Elton Farewell Tour because of coronavirus scare. In his recent social media post, John referred to that the wellbeing of his fans is of utmost importance for him.
On March 16, the singer-songwriter, 72, took to Instagram to share a video of himself. In the clip, he clarified the whole situation under which he is postponing his upcoming shows.
"The health of my fans is of the upmost importantance to me," he wrote, "So I have made the decision to reschedule my upcoming #EltonFarewellTour shows between March 26 – May 2."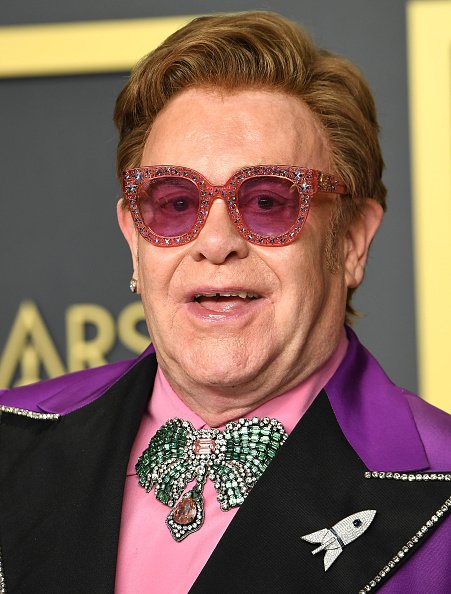 TAKE PRECAUTIONS
In the video, John urged his fans to stay at home. He also said that everybody should spend time with friends and family and take precautions to remain safe.
"As all of you know there has been this awful pandemic called coronavirus," he said in the clip, "which is extremely worrying and extremely dangerous if we don't take precautions."
DYING TO RESUME THE TOUR
John further asked his fans to hang on with the show tickets as they will occur later on. He added that he's dying to continue the tour and that he's dying to see all of his fans at the venue when it is safe.
John is not the only one who decides to cancel or delay upcoming shows due to the coronavirus pandemic.
WALKING PNEUMONIA
As reported by PEOPLE, John has faced health battles of his own in addition to the current coronavirus health crisis. A month ago, he was performing in Auckland, New Zealand, when he needed to stop his show.
After his performance, he announced on Twitter that he was diagnosed with walking pneumonia. But that he was firm to give his fans the best show humanly possible.
Meanwhile, John is not the only one who decides to cancel or delay upcoming shows due to the coronavirus pandemic. Recently, Cher, Dan + Shay, Kelly Clarkson, and the Jonas Brothers also made announcements.
Music festivals such as Coachella and Stagecoach have likewise been postponed, as reported by Pop Culture. Coachella will now be held on October 9-11 and October 16-18, and Stagecoach will take place on the weekend of October 23.
As a precautionary measure against the virus, some cities in the United States have recommended that residents avoid huge social events. According to Business Standard, the virus has infected more than 167,500 people and killed 6600 others globally.