Kate Middleton's Apparent Love for Wearing Green Is Analyzed by Color Expert
The Duchess of Cambridge often shows up at royal outings dressed in a green outfit, but according to a color specialist, it is not just because Kate Middleton likes the color. 
With Prince William and Kate Middleton's recent official trip to Ireland, the Duchess attended several events dressed in green.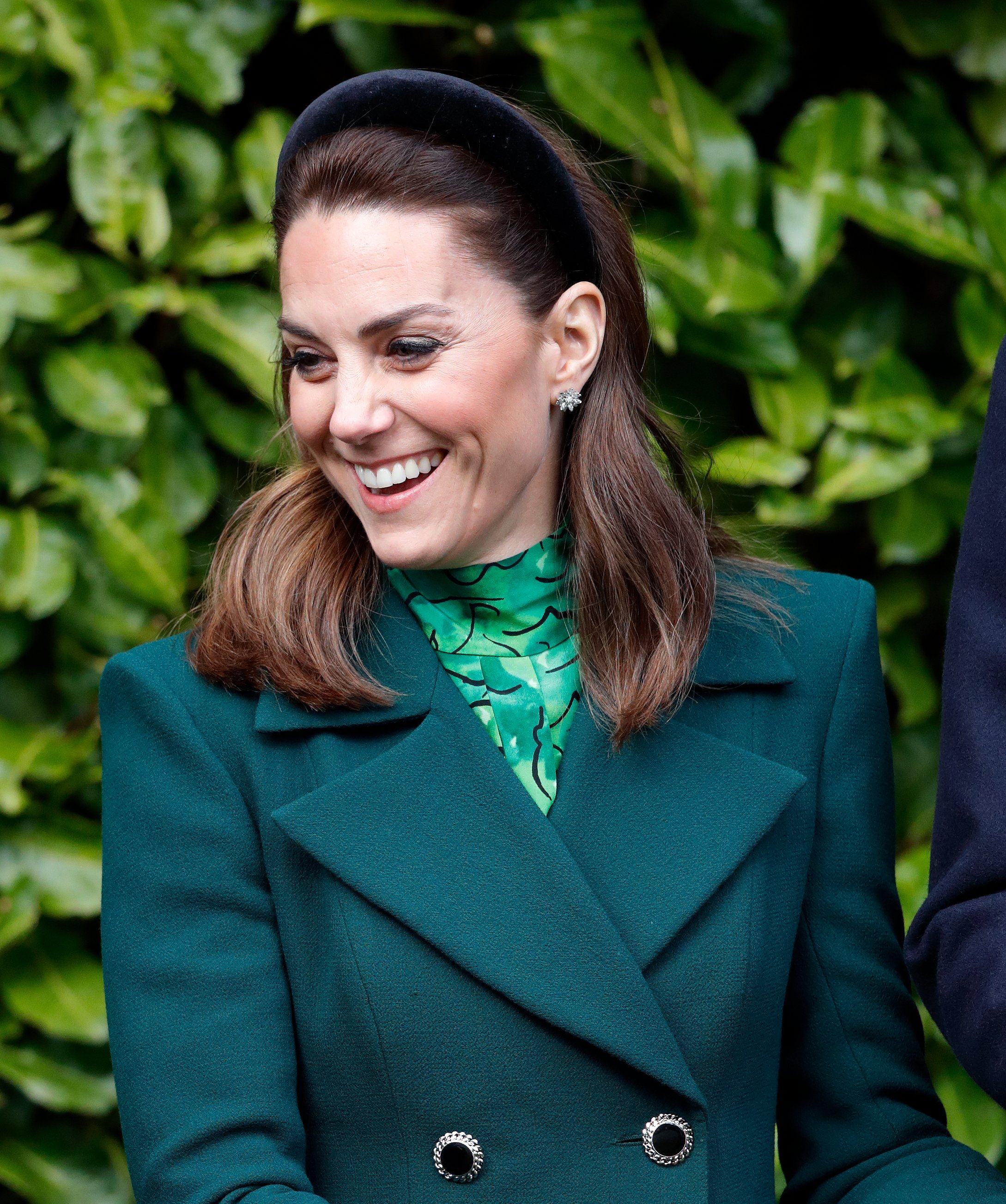 WHY KATE LOVES TO WEAR GREEN
From going spotty in a design by Suzannah while in Galway, to looking gorgeous in a number by Allesandra Rich in Dublin, Kate stuns in green. 
But according to the color specialist Gabriella Winters, green complements Kate's natural eye color which throws off different shades depending on the lighting and added:
"She wears her eye colors often and very successfully. Kate wearing her eye colors make her look effortlessly elegant, glowing and refined."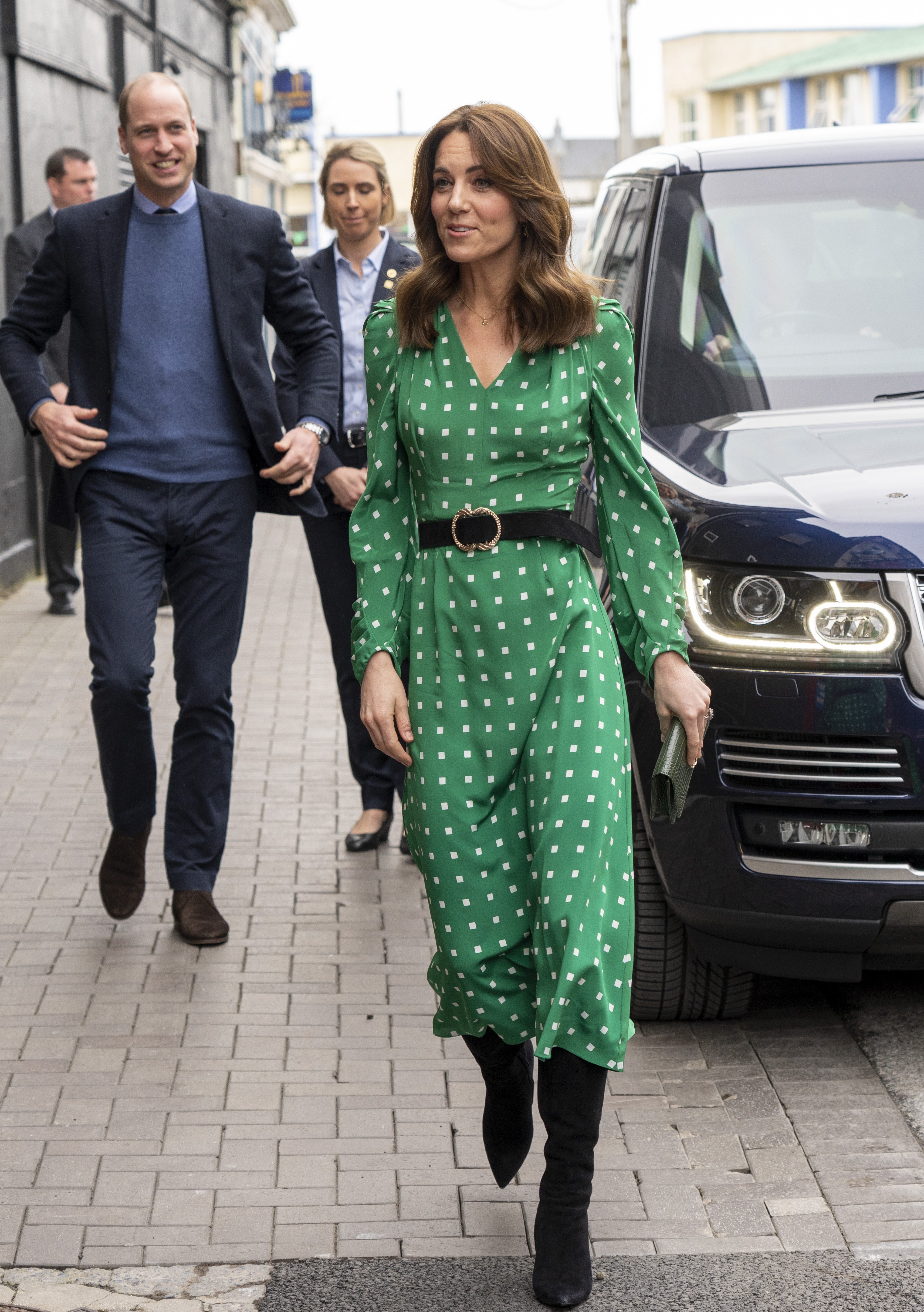 KATE WEARS GREEN OFTEN
The mom of three has an extensive range of green clothing, which she also showed off on various occasions last year.
While in Pakistan in October, Kate looked beautiful in a green sequinned dress at a reception hosted by the British High Commissioner.
The Duchess's green button-down Dolce & Gabbana dress also came in handy at last year's Women's Final at Wimbledon and during their royal visit to Canada.
Having the perfect excuse to wear green at the St Patrick's Day Parade last March, Kate once again looked beautiful in a custom-made design by Alexander McQueen.
HOW KATE CHOOSES HER OUTFITS
But there is also another reported reason behind Kate's choices of outfits, and its a tip she picked up from the reigning monarch, Queen Elizabeth.
Sophie, the Countess of Wessex, explained in the documentary, "The Queen at 90," that the Queen picks colors and outfits that make her stand out from the crowd. After all, people want to be able to say that they saw the Queen. 
WHEN KATE'S LACK OF CLOTHES MADE HEADLINES
While Kate Middleton is admired for her classic and regal fashion sense, she did make headlines back in September 2012 due to her lack of any clothing at all.
While enjoying downtime with Prince William in the south of France, Kate took advantage of the good weather by sunbathing topless.
A French magazine captured some images, and they soon spread to publications in Italy and Ireland. Consequently, the royal family reportedly started legal action against the publication and eventually won copyrights to the pictures in court.
EQUALLY REGAL IN RED
Kate Middleton definitely stood out from the crowd at the Commonwealth Day services earlier this month when she showed up by Prince William's side dressed in an all-red ensemble.
The services took place at Westminster Abbey, and Kate's red coat and matching rose-accented hat had her look every bit a royal as they took their seats along with the rest of the senior members of the royal family.