Phaedra Parks of RHOA Fame Says Teaching Children Is Not Her Ministry during Self-Quarantine in New Post
Onscreen diva Phaedra Parks shared a little of her family's engagements during this period. Although she has some things to attend to during this period, teaching her kids isn't one of them.
The mother of two, Phaedra Parks and her kids, Ayden and Dylan, are avoiding public gatherings, just like many families in America.
Schools have been closed, however, with the homeschooling method she recently adopted, Parks doesn't think she can cope.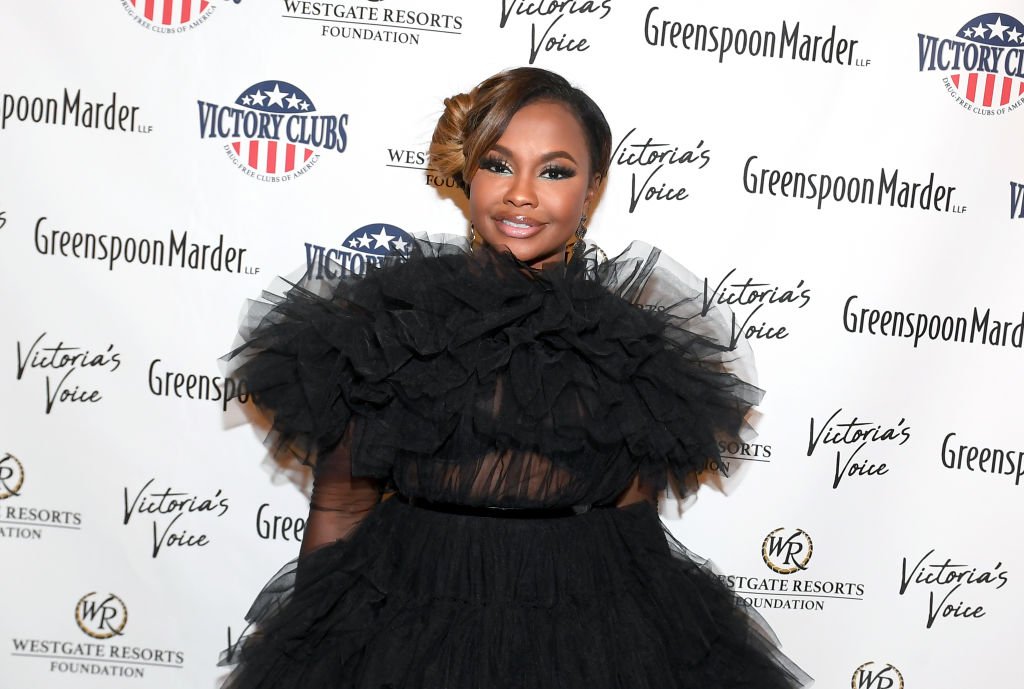 The "RHOA" star who happens to be a lawyer, a writer, and a mediator among other professions explained via her post that she is not cut out to teach kids. A post featuring mommy and the boys seated on a blue cushion was captioned:
"Day one of being #home #school #mom #principal. I #LOVE my sons, but teaching children is NOT my ministry."
She went on to extend her concern for other parents and guardians, by asking God for "patience and grace." Also, Phaedra ended her message with a few words of prayer and told her fans that the prayer would continue in 24hours.
Lots of fans with kids of their own commented that they could easily relate to the scenario. Some other fans couldn't help but notice the cute little boys and how amazing the family looked seated together.
Apart from parenting and not knowing how to teach, the mother of two has been able to build a successful career.
Being a mother comes with its fair share of duties, and even though the TV personality isn't willing to teach her kids, she still manages to dot on her babies. 
A few days ago, the author gave her fans a feel of her handsome young man, Dylan. The Bravo star wrote on the post:
"The only person I know who is fully #prepared and #ready for the pandemic! Where Ms. #Corona at?"
Another Bravo star that is spending quality time bonding with her kid is Porsha Williams. The 38-year-old shared an image of herself and her tot, Pilar Jhena.
Both mother and daughter shared a stare in the photo, and for Porsha, it was the "best time of this self-Quarantine." In terms of spending time with kids, Parks is a very reliable parent who tries to flaunt her affection for the boys'.
In a Christmas photoshoot, both mother and sons dressed to the nines, and she gushed on the grace of being a mother. Apollo Nida, her former husband, whom she shares her kids with, is not as present as the reality TV show star.
Last year, in an interview, Parks stated that one thing that could make the Christmas season special for her children is to have their dad around.
Apart from parenting and not knowing how to teach, the mother of two has been able to build a successful career; a law firm, a mortuary business, and a hygiene brand.