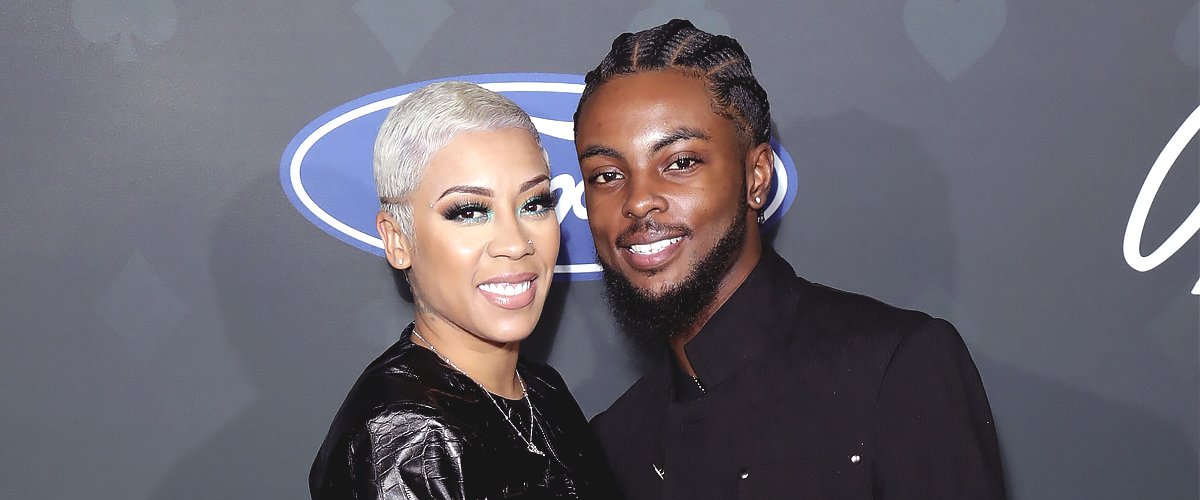 Getty Images
Keyshia Cole Admitted That Her Younger Boyfriend Niko Khale Is More Mature Than Her
Singer and TV personality Keyshia Cole opened up about her younger boyfriend, Niko Khale, and why she thinks he is "more mature" than her despite their age gap.
Keyshia, known for appearing in "Love & Hip Hop: Hollywood" and even having her own talk show "One on One with Keyshia Cole," has been in a relationship with artist Niko Khale since 2018.
"I still don't get how mature he is."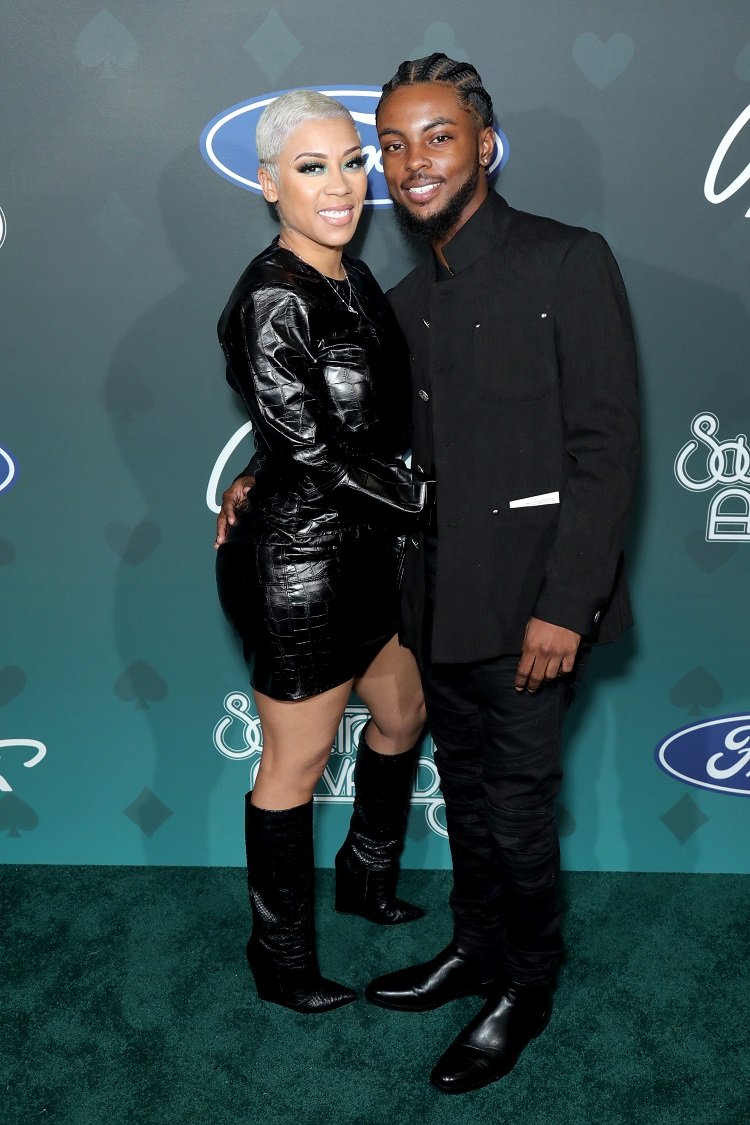 Keyshia Cole and Niko Khale on November 17, 2019 in Las Vegas, Nevada | Photo: Getty Images
KEYSHIA COLE AND NIKO KHALE'S ROMANCE
One of the aspects of their relationship that attracted more attention was the age difference between the two, as Niko is 14 years younger than her.
It didn't seem to be an important factor for the couple, though, especially after Keyshia took to social media in May last year to announce that she was expecting her second child.
Keyshia Cole's baby, Tobias Khale, was born on August 1, 2019. Tobias is Keyshia's second son as she and her estranged-husband, former NBA player Daniel Gibson, welcomed a boy named Daniel Gibson Jr. back on March 2, 2010.
Their romance, unfortunately, didn't work out, and they parted ways in 2014. So far, neither the singer nor the former athlete has announced that they are officially divorced.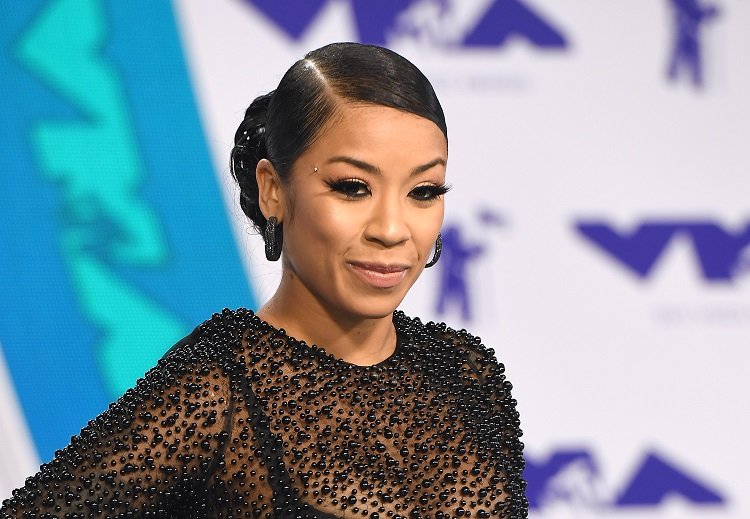 Keyshia Cole on August 27, 2017 in Inglewood, California | Photo: Getty Images
SHE HEARD ABOUT HIM THROUGH INSTAGRAM
The fact that Keyshia is still legally married to Daniel has not stopped her from giving love a second chance. During an episode of Fox Soul, the singer revealed how she and Niko met each other.
It was through Instagram as she noticed that Niko had done a remix of one of her songs but added different lyrics that deeply touched Keyshia.
After that, she looked for more information and more of Niko's songs on iTunes, and "the more I listened, the more I liked it." The R&B singer added:
"I wonder if he really feel the way he say he feel in his lyrics, because if it is, I need to hurry up and get him before somebody else do [sic]."
NIKO IS VERY MATURE
Speaking of Keyshia Cole's new love, she shared some details about him during an interview with Hollywood Unlocked, admitting that he is a very mature person.
Initially, Keyshia pointed out that she didn't know Niko's age right after they met each other because of his intelligence. She added that she would "spill all [her] beans" to him, as well.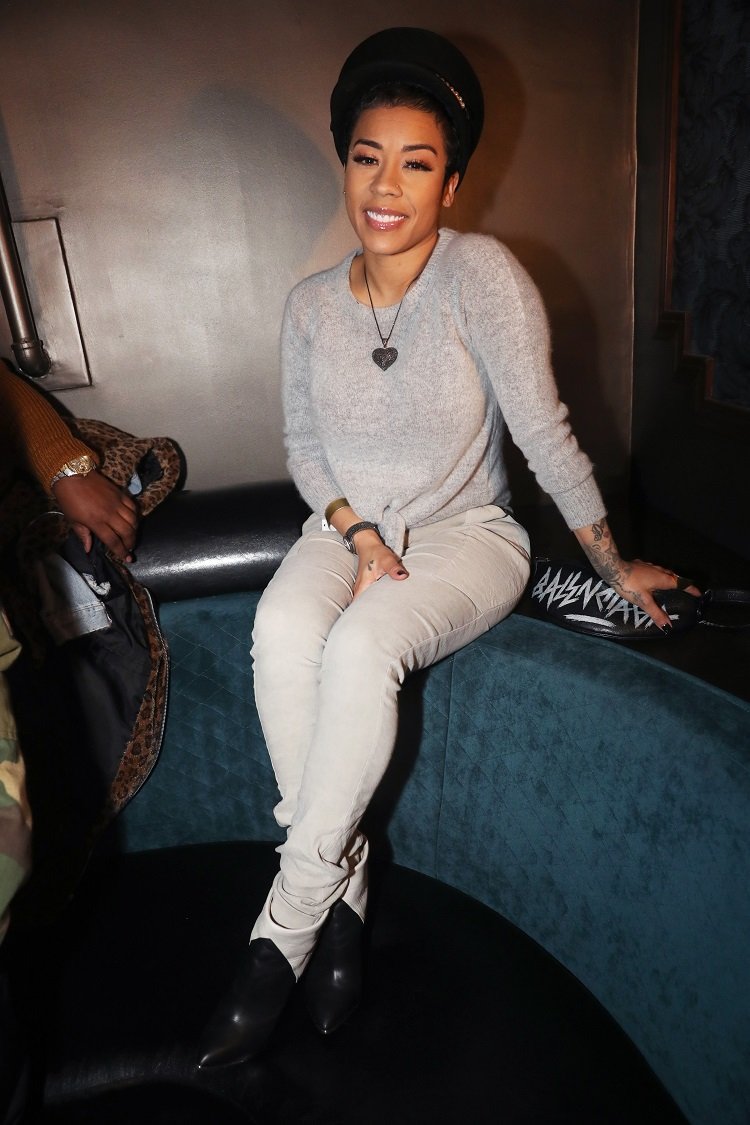 Keyshia Cole on January 24, 2020 in Los Angeles, California | Photo: Getty Images
Joking, the singer revealed that he was like her therapist and that she probably should have paid him for his time during the first couple of months as Niko was very supportive and would even "go to sleep with me on the phone." Keyshia added:
"I still don't get how mature he is. I think that, even in regards to myself, I think he's a little more mature than me, which is really weird, because he is so much younger than I am."
NIKO PREPARED HIMSELF FOR FATHERHOOD
Keyshia Cole's boyfriend and some other aspects of her life were portrayed in her new BET reality show "My New Life." In one of the episodes, Niko introduced himself in front of the cameras.
There, the audience learned that not only was he an up and coming rapper and songwriter, but also a consultant in the ambulatory field for a company called Epic.
Niko also revealed that, even though he was trying to show no fear about fatherhood, the truth was that he didn't know what he was getting into.
For that reason, Niko and some of his friends enlisted for a daddy boot camp program to learn as much as possible about how to take care of a baby before Tobias was born.
Niko's mother also appeared on camera to tell her son that he and Keyshia could count on her if they needed somebody to be with Tobias when they have to fulfill their responsibilities in the music industry.
Nowadays, both Niko Khale and Keyshia Cole are proud parents who love sharing photos of their baby boy on social media, including this one showing Tobias rocking a beautiful blue outfit while playing with his pacifier.
Please fill in your e-mail so we can share with you our top stories!