Keyshia Cole's Baby Son Tobias Khale Has His Pacifier While Rocking a Blue Outfit in Cute New Photo
Refreshing photos of American singer-songwriter, Keyshia Cole's adorable baby boy, Tobias took the Internet by storm.
The account dedicated to the adorable child shared some playtime snaps with the fans and followers. In the pictures, Tobias is wearing a dark blue outfit with his adorable face looking into the camera.
The image of the young tot melted many hearts, and the comment section was filled with adoration. Captioning the post, is a simple statement:
"Keep it classy w the passy."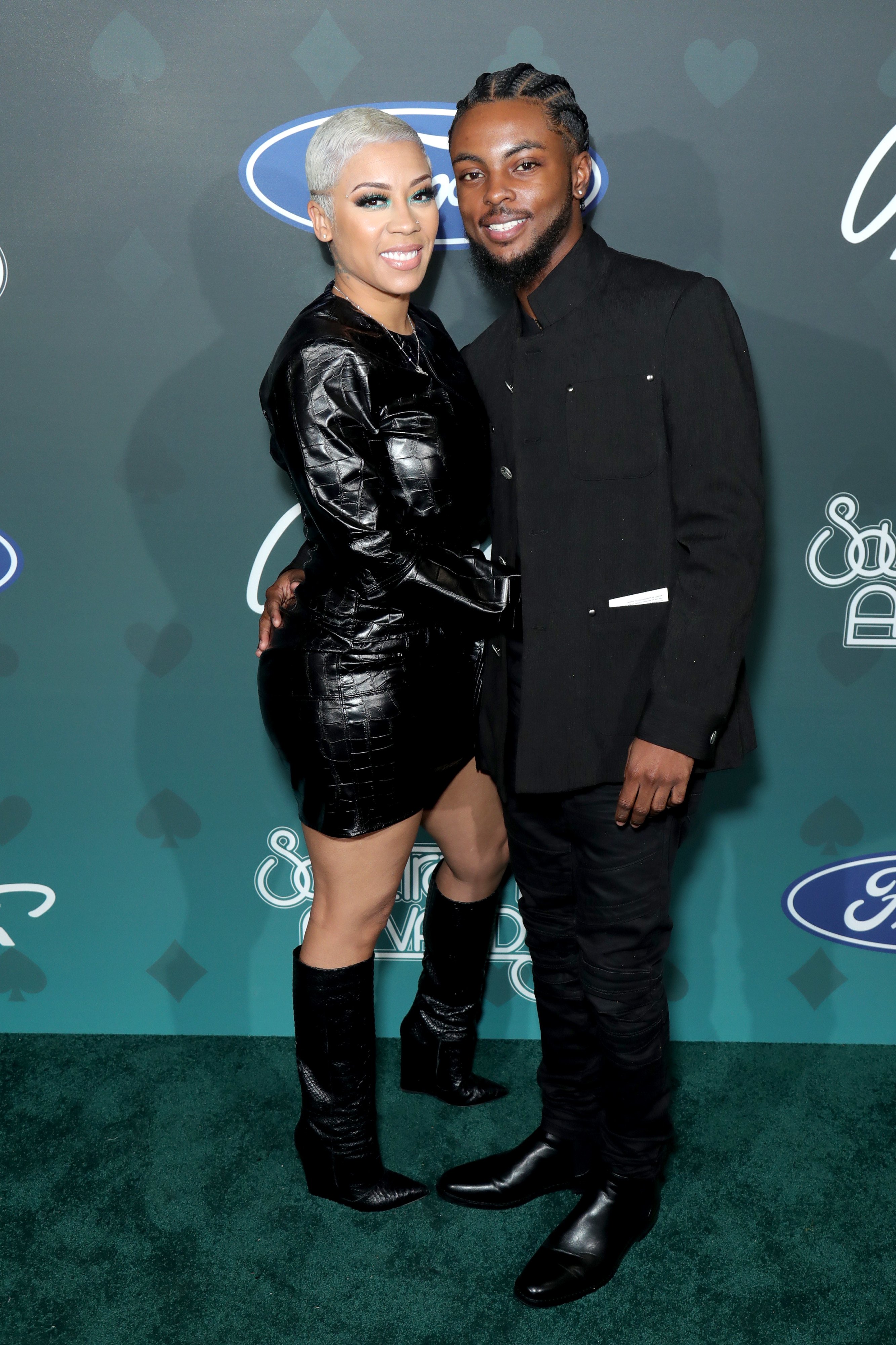 Cole is also reserved when it comes to flaunting her beautiful family. Keyshia shared photos featuring Niko Khale and baby Tobias hanging out together one weekend.
Once again, the toddler melted the hearts of several fans. Cole shared many such photos, and she never fails to express her delight at how fast her baby is growing. Keyshia captioned the post,
"Look at my little Tobias!! Growing so fast! Mommy loves you sooo much!!"
Fans are more than excited to see the boy on Cole's new talk show, "One on One with Keyshia Cole," which premiered on Fox. Keyshia's talk show aims at discussing hot topics like love, social media, and even parenting.
Cole wasted no time in setting Nick straight.
The relationship between Tobias' parents has been under a considerable amount of scrutiny and even some harsh criticism. Some people feel that the 38-year-old should not be with someone more than a decade younger than her.
The duo met on Instagram and connected through music. Niko had remixed Keyshia's hit song "Let it Go," and she had fallen in love with his talent after checking out more of his music.
Cole was previously married to former NBA player Daniel Gibson Sr. with whom she shares her eldest son, Daniel Jr. Cole had an interview with Nick Cannon where they discuessed the criticism surrounding the singer's relationship.
Cannon expressed that he could relate to the backlash the pair were receiving on social media, given the fact that he was once married to Mariah Carey, who is ten years older than he is.
Cole and Khale seemed to find some comfort in what Cannon had to say but lost the amiable air when he made a comment in which he referred to Keyshia as Khale's elder. Cole wasted no time in setting Nick straight, stating that she was not Niko's elder. 
Keeping their minds off the hate on social media, the parents are living a happy life caring for their little bundle of joy and each other.