Angela Simmons from 'Growing up Hip Hop' Pours Her Curves into Tight Black Minidress in Gorgeous Snap
Fashion designer Angela Simmons teased a sultry look in a new post on social media while flaunting her generous curves for the culture!
Reality star, Angela Simmons, has a new post up on Instagram, and the socialite looked stunning in her classy outfit. The one-photo post showed her posing expertly while brandishing her chic ensemble for the camera.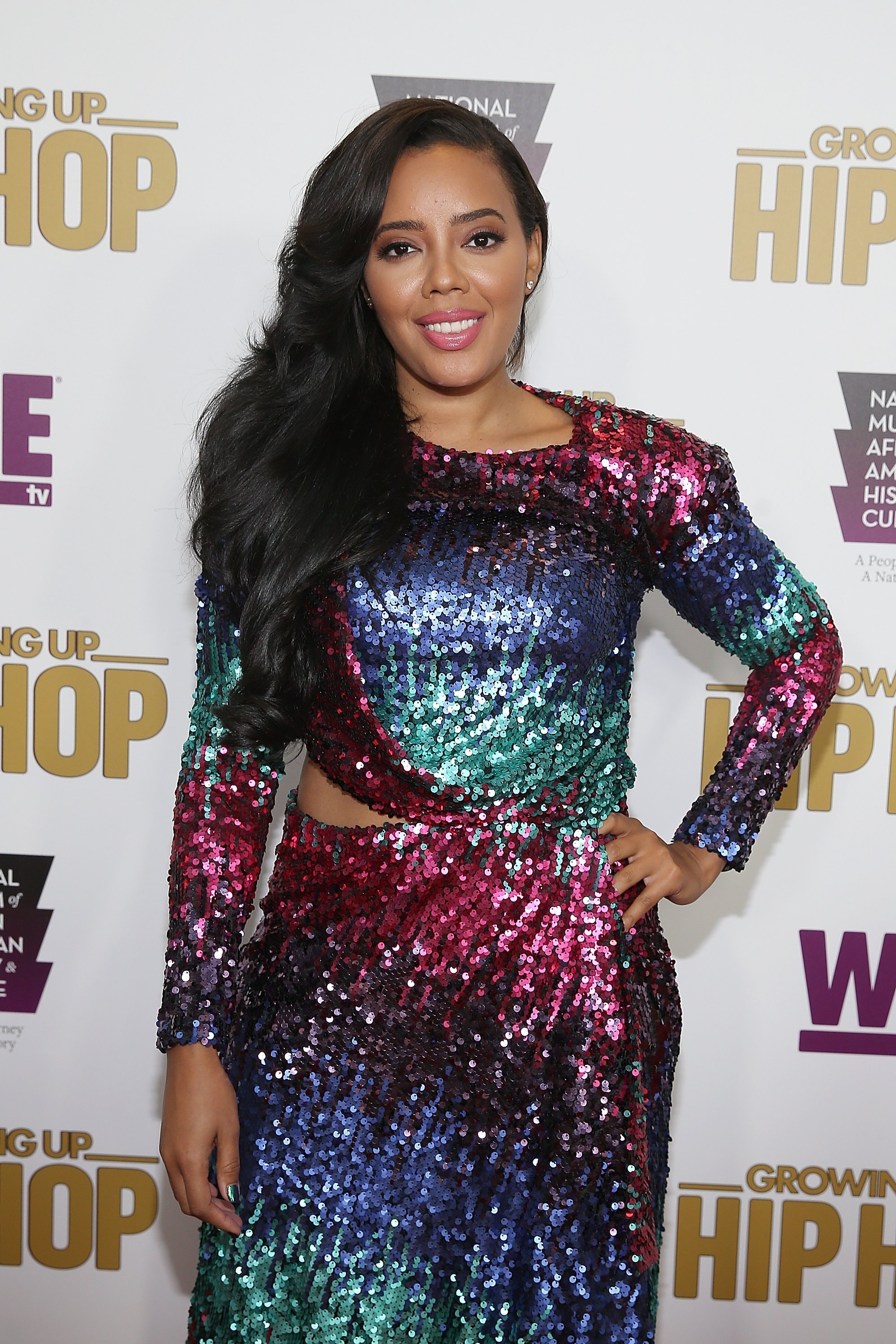 A CLASSY SHOT
The outdoorsy scenery of Simmon's post was the backdrop as she leaned on a light pole while rocking an orange floor-length jacket worn over a skimpy black dress. She informed fans in her caption:
"It could all be so simple @fashionnova FashionNova Partner."
The star designer left nothing to the imagination as she bared her ample cleavage in the plunging black dress. Simmons accessorized with a pair of large hoops and a silver wristwatch. The reality star rocked a camo-print handbag while her look was completed with bright red lipstick.
FANS SHOWED APPROVAL 
The "Run's House" star caught fans' attention on the timeline, and it didn't take long to know she got their approval on her smoldering look. A geeked fan wrote: "Yasss Angie Baby."
It, however, seems like the showbiz star is more tuned to being an ideal mom for her only son.
Another excited follower commented: "Beautiful as ever." As more fans filled the comments with their lovely thoughts, some chose to show that she captivated them with myriads of love-struck and fire emojis while endorsing Simmons's look.
FANS CALL FOR BOW WOW
While some supporters fawned over the "Growing Up HipHop" star, others had a message for her ex-lover Bow Wow. On seeing the scintillating post from Simmons, a fan light-heartedly beckoned on singer, Bow Wow, to "come get his lady!"
It is no secret that Bow Wow and the fashion connoisseur used to be sweethearts in their teenage years, but things went south after a while. In a recent episode of GUHH, the mom-of-one divulged that she was opened to try again with the "Poppy Love" vocalist.
SIMMON'S LOVE LIFE
For a while now, there's been a little hitch in the relationship between Angela and her two friends, Romeo Miller and Bow Wow. Owing to the friendship between the fashionista and her former lover, Romeo seems to be acting up.
In an exclusive chat with E! News, the TV personnel stated that she didn't care about Romeo's reactions, but according to her: "if you feel like it's something you don't like to see, then have that conversation with me."
It, however, seems like the showbiz star is more tuned to being an ideal mom for her only son, Sutton Jr. whose dad passed away tragically. Angela is trying to keep it together for the sake of the little boy.