Porsha Williams from RHOA Shares Sweet Videos of Daughter Pilar in Pink Pajamas Playing with a Length of Fabric
RHOA star, Porsha Williams, gave fans a sneak peek of Baby Pilar Jhena going about her "baby business," and she looked just adorable!
Porsha Williams is known for how much she adores and flaunts her toddler daughter, and she never shies away from giving fans delightful peeks at the little one.
In a new Instagram post, the mom-of-one warmed up the timeline with enchanting videos of Baby PJ while she played with a piece of clothing.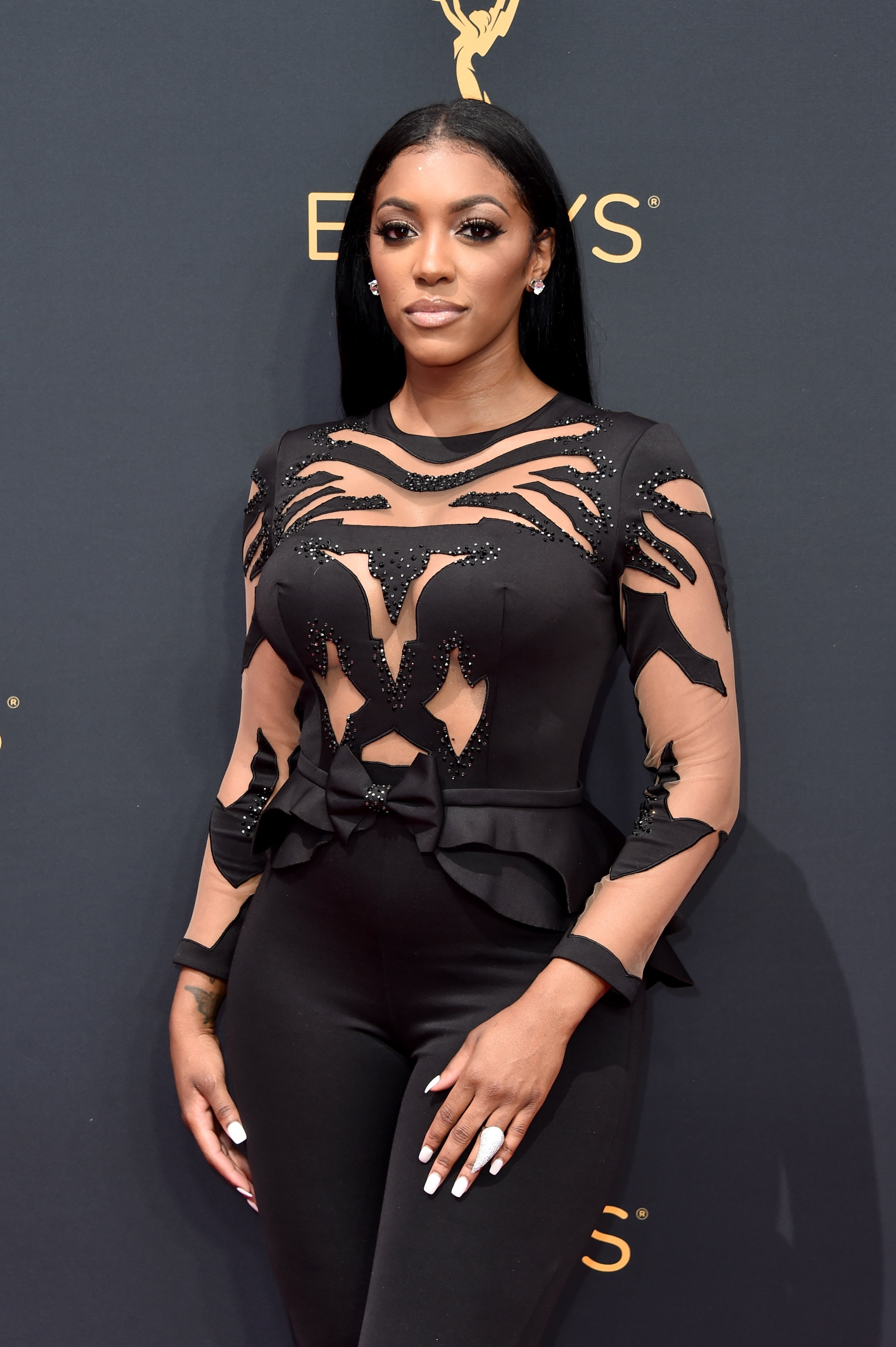 PJ IS A SWEET GIRL
In the two-video post, PJ is seen sitting on a bed in her parent's home while having a go at it with a long fabric that obviously caught her interest. Williams who couldn't hide her amazement wrote:
"All these doggone toys and she loves this."
Porsha might have been surprised by her daughter's object of interest, but baby Pilar was having fun as she rolled on the bed and kept her focus on the fabric in her little hands.
TAKING BABY STEPS!
A few weeks ago, the reality star was filled with excitement after she announced to fans that her baby girl had taken her first steps. Williams shared an Instagram post showing off Pilar Jhena.
Williams could not affirm the fact she trusted her spouse
The socialite informed fans that she and her partner, Dennis McKinley were in the middle of making their own version of the "Flip The Switch" challenge when PJ stole the show and caught them by surprise as she got on her feet.
A STYLISH BABY GIRL
Another of Porsha's posts showed little Pilar flaunting her "big girl" hairstyle, which was adorned with white beads. The little girl looked pretty as she sucked from a sippy cup.
As the little celebrity hits a milestone, fans should bear in mind that she is growing fast! By the 22nd of March, PJ would be one. And there is a high probability that her parents will go all out on her special day.
PORSHA'S RELATIONSHIP STATUS 
The proud momma is evidently enjoying her motherhood status with her mini-me, and PJ is a source of joy for her celebrity mom.
However, Williams might be experiencing prolonged issues in her relationship with her baby daddy. It all started when she was pregnant, and McKinley had cheated on her.
There was a fallout, and after a while, the two reconciled and went for counseling so they could move on. However, there are still hitches.
Once sitting with Andy Cohen, Williams could not affirm the fact she trusted her spouse after Cohen asked her if she trusted Dennis McKinley. She, however, made it known that their relationship was a work in progress.