Jennifer Arnold of 'Little Couple' Fame & Son Will Take Part in 'Knock Knock Joke Challenge' in Recent Video
"The Little Couple" star Jennifer Arnold and her son shared their best knock-knock joke as they joined in the challenge to "help keep our kids fed" as a part of the Feeding America initiative. 
Earlier this week, Jennifer asked fans to join in the knock-knock joke challenge to raise money for the Feeding America organization.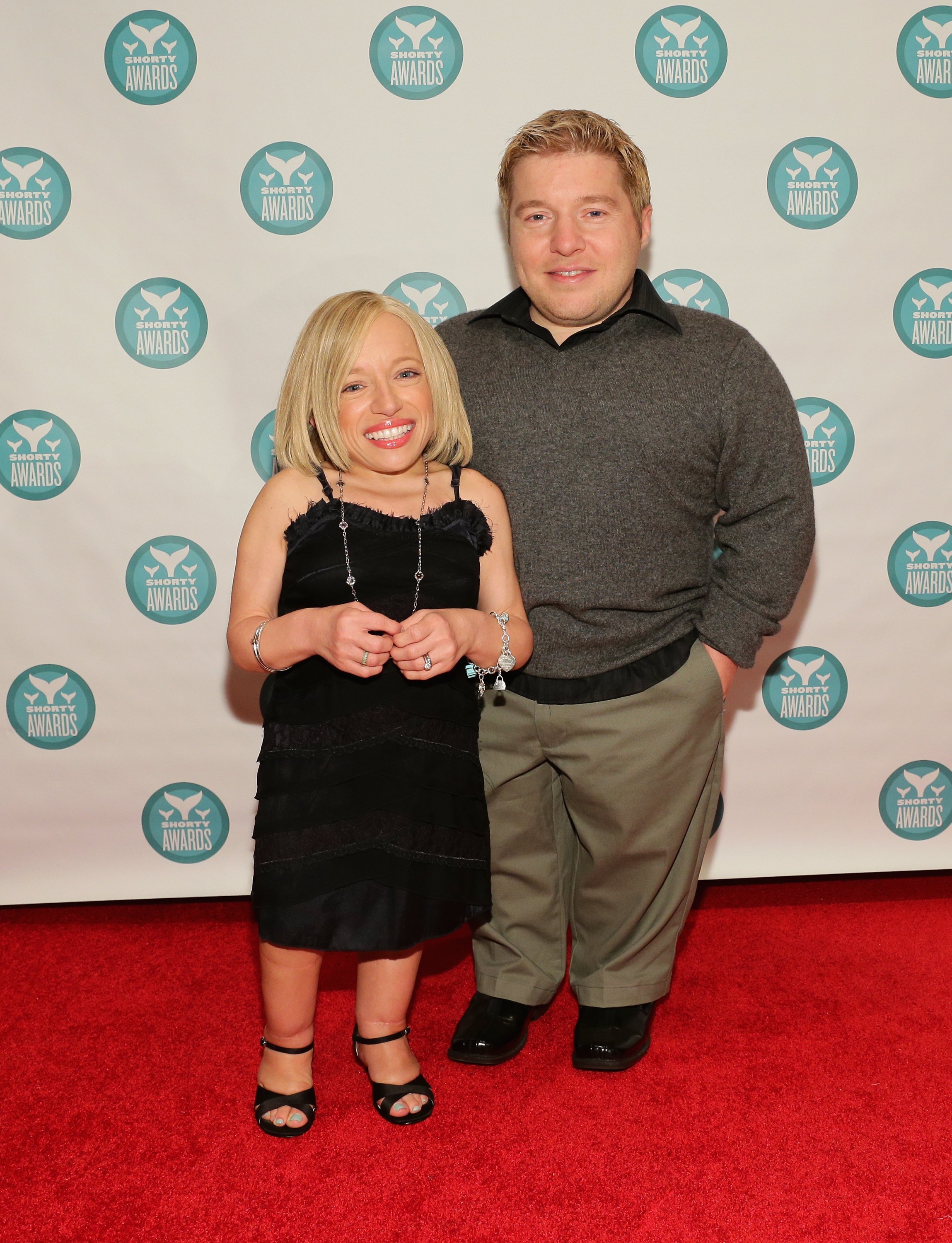 DOING THEIR BIT TO HELP OTHERS
Sharing their best effort in a short video clip, the reality star's son Will kicked things off by saying knock-knock, to which Jennifer asked who's there.
Also flashing the camera a smile, Will said, "interrupting cow," and Jennifer quickly enquired, "Interrupting cow who?" At the ready, Will mooed for the camera while Jennifer smiled and called it her "favorite" joke.
Jennifer and her husband Bill Klein first appeared on television screens when their reality show "The Little Couple" started on TLC in 2009. It gave viewers a unique glimpse into the lives of those with skeletal dysplasia, and their family endured many ups and downs since then.
HOW THE CHILDREN CAME INTO THEIR LIVES
The couple struggled to have biological children and eventually decided on adoption in 2013. Will, who also has a form of dwarfism, joined the family first after Jennifer and Bill traveled to Beijing, China. 
A few months later, the couple traveled to an orphanage in India, where they adopted Zoey, who has a form of dwarfism as well.
Delighted with the new additions to their family, Bill told PEOPLE that he "fell in love immediately" after seeing both their pictures.
NOT AN EASY TRANSITION
But the adjustment wasn't easy for Zoey, who had no exposure to other people with dwarfism and found bonding difficult since the only home she had known up until that point was the orphanage.
Jennifer said that Zoey "wanted nothing to do with [them]" at first, while Will had difficulties with his hearing, which required multiple surgeries to sort out.
In 2017, Bill accepted a new position at Johns Hopkins All Children's Hospital, and it required them to move from Texas to Florida. The move that had the two kids concerned at first, but they've since adjusted to their new life, as Bill said at the time:
"But they've adjusted really, really well. Zoey is in Bollywood dancing, and Will in Cub Scouts, so that's a big thing."
LIVING WITH DWARFISM
"The Little People" returned with a new season in August, and even though they've all grown to love their new home in Florida, a difficult time laid ahead for Jennifer. 
She required hip replacement surgery and felt fearful that it would affect her mobility since there are complications to deal with from her dwarfism as well.  No stranger to operations, the hip replacement was her 35th time on the operating table. 
THE BIRTHDAY CELEBRATION
In February, Jennifer Arnold's son Will celebrated his 10th birthday, and the proud mom didn't hesitate to share the special day with her followers.
Posting a sweet image of Will, it showed her "awesome, amazing, & wonderful young man" smiling broadly as he held up his delicious looking home-made cake with sprinkles in the shape of a heart.