Sofia Vergara and Joe Manganiello's Inspiring Love Story — a Glimpse into the New 'AGT' Judge's Relationship
Sofia Vergara is the latest addition to the "AGT" judging panel, and she has a fairytale love story with Joe Manganiello that shows how some things are just meant to be.
Sofia Vergara continues to grace television screens alongside Howie Mandel, Simon Cowell, Terry Crews, and Heidi Klum in "America's Got Talent" with the comedy "Modern Family" ending after eleven seasons in April.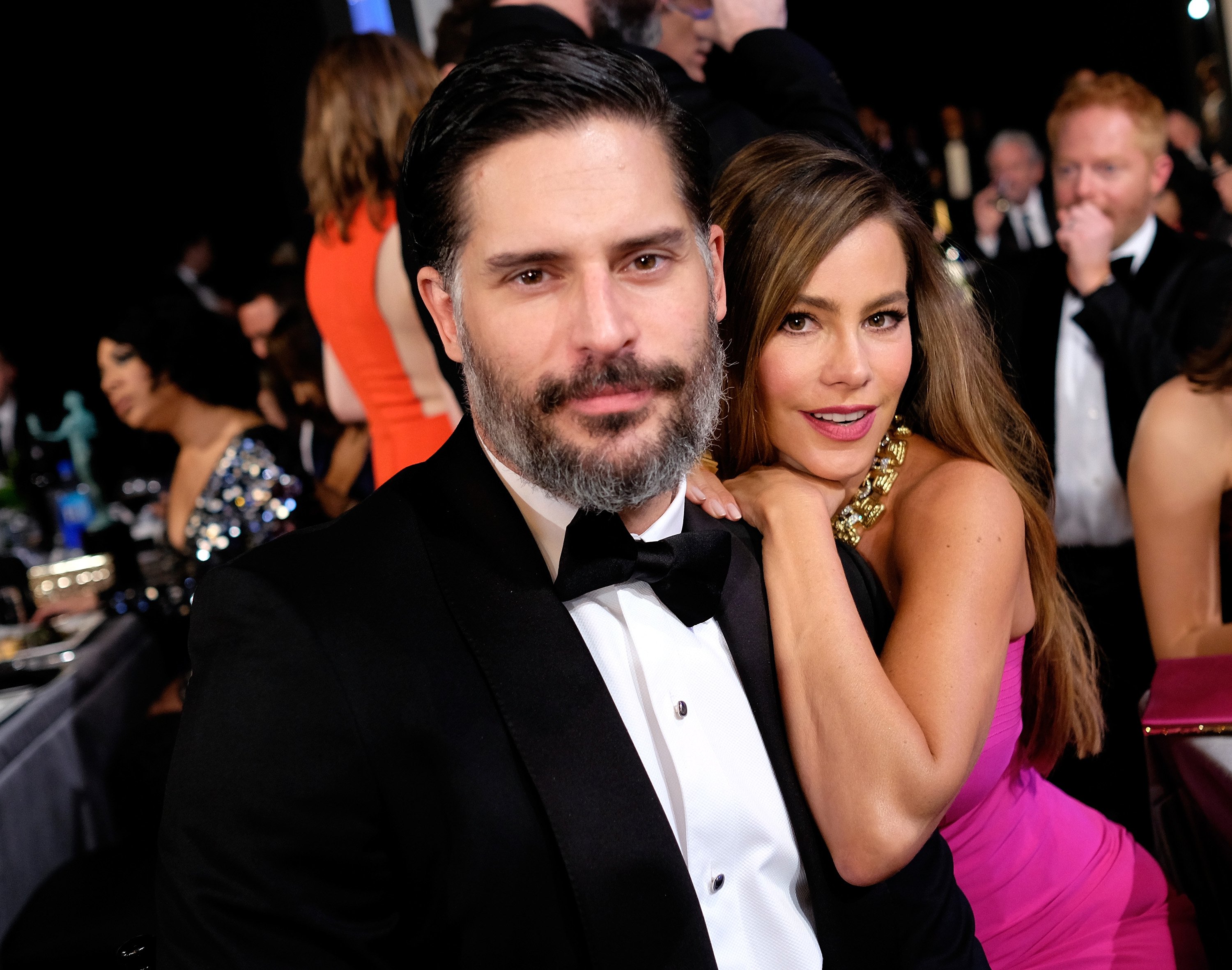 But the Latin beauty's soaring career is just one aspect of her life, as her love story with "True Blood" actor Joe Manganiello tells the endearing tale of love at first sight.
HOW THEY MET
Joe told Jimmy Fallon on his show in 2018 that he "knew right away" that Sofia is the one for him when they first met at a White House Correspondents' Dinner in May 2014. 
The 47-year-old actress was involved with Nick Loeb at the time. Nonetheless, Joe couldn't keep his eyes off Sofia. Shortly after the dinner, Sofia and Nick's relationship ended, and Joe asked her "Modern Family" co-star Jesse Tyler Ferguson for her telephone number.
The pair had their first date on June 15, but Sofia kicked against the initial attraction by telling Joe that he is too young for her, that he's an actor, and every other reason she could come up with to avoid "going there."
THE MOVED IN TOGETHER SHORTLY AFTER
However, Sofia's efforts proved fruitless as they continued spending time together. By August that year, the 47-year-old actress confirmed to Extra that she is enjoying a "special time" in her life amid her budding romance with Joe even though it's still "something very new."
That Thanksgiving, Joe spent quality time with Sofia and her family, and the couple moved in together shortly after - as Sofia shared with Ellen DeGeneres on the day of their big move, that she left Joe at home "packing [her] things."
THE DREAMY PROPOSAL
Over Christmas, Joe and Sofia took a trip to Hawaii at the St. Regis in Kauai. The couple had only dated for six months by then, but Joe had never been more sure that he wanted to spend the rest of his life with the Latin beauty, as he told Haute Living:
"When you know, you know, and we knew right away—like, very quickly."
Wanting to take things to the next level, Joe had planned to propose during their trip. He selected the perfect ring after scouting through "every ring in the world" to find the right one, and he had also prepared a romantic speech in Spanish ahead of time.
As the sun went down and cast a pink hue over the mountains one evening, Joe dropped to one knee and proposed in Spanish. Sofia, of course, said yes, and a source told E! News afterward that "I've never seen two people so truly in love."
A WEDDING TO REMEMBER
On November 22, 2015, a year and a half after they started dating, Joe and Sofia tied the knot at The Breakers resort in Palm Beach, Florida.
Their wedding that featured around 400 guests, seemingly stepped out of the pages of a fairy tale. Orchids, roses, and hydrangeas turned their indoor ceremony into a magical world as Joe and Sofia, who stunned in a Zuhair Murad wedding gown, said, "I will," instead of the customary "I dos" in front a minister. 
The couple also exchanged custom vows, which led to plenty of happy tears and laughter from their guests. For their first dance as a married couple, Joe and Sofia swayed to Frank Sinatra's "The Way You Look Tonight" while Pittbul featured as a surprise performer afterward. 
Instead of traditional wedding gifts, the couple requested that their guests donate to the Children's Hospital Pittsburgh and St. Jude's Children's Hospital, and the love birds then jetted off to Parrot Cay Resort in Turks and Caicos for their honeymoon.
For now, fans of "America's Got Talent" will see Sofia Vergara in the 15th season of the talent competition and on "Modern Family" until its final farewell after five seasons in April.
Also, making her comeback for the third time after previously acting as a judge in 2018 and 2013 is Heidi Klum, who is delighted at welcoming the newest addition to the show, as she called it "the icing on the cake."