Lance Gross of 'House of Payne' Fame Shares Rare Photo of His Late Father Who Taught Him What Cool Is
Lance Gross made sure to remember his late father on social media recently, sharing a picture of him while revealing he "taught him what cool is."
Lance Gross, best known for his roles on "House of Payne," and "Meet The Browns," lost his father Lorin in 2017. Now, three years later, he made sure to remember him by sharing a cool picture that showed Lorin sporting sunglasses while holding up a cigarette. 
During his father's death in 2017, Lance called his father a hero.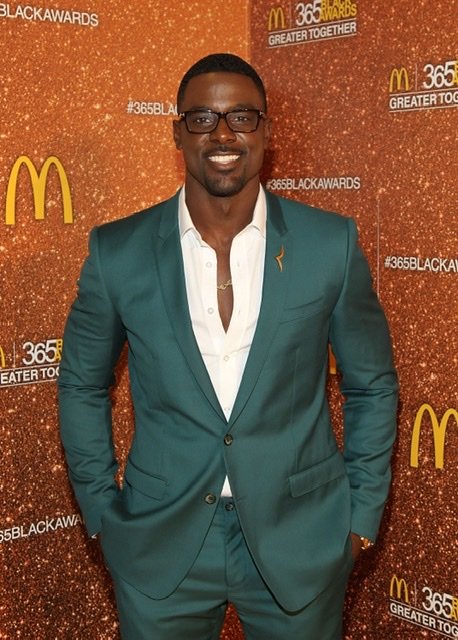 REMEMBERING LORIN GROSS
Remembering his dad's antics through the picture, Lance revealed to his followers that his pops "taught me what cool is." Now that he has a family of his own, the actor tries to be as much of a "cool" dad as his own, as he now enjoys being a dad to two kids. 
Growing up, it's clear through the way Lance speaks about his father that they grew up having a close relationship. During his father's death in 2017, Lance called his father a hero.
"Heroes don't die, they live forever... I can feel you around me. You were always my hero, pop. Not just a father, but someone I always wanted to be."
HIS OWN FAMILY'S HERO
Now, Lance is a hero to his very own family, having married Rebecca Jefferson in 2015 with whom he shares two children. They welcomed their first daughter Berkeley in 2014, before expanding their family when they had their son Lennon in 2018. 
Lance Gross and his family are currently enjoying each other's company while on self-quarantine, amid the growing threats of COVID-19, known as Coronavirus worldwide. With millions of families on lockdown as they hope to stop the spread of the highly-contagious virus, the Gross family is doing the same. 
ENJOYING SELF-QUARANTINE TIME
For them, however, they've decided to do more than just lounge at home, as they joined forces in dressing up in costumes to try and take away their boredom. While Lennon remained in regular clothes, Berkeley dressed up in a princess-inspired blue gown, while Rebecca dressed up in a tulle midi-dress. 
Aside from dressing up, they've also been making the most out of their backyard, playing with a mini basketball set, and of course, making the most out of their kitchen by cooking up delicious meals for the family.