Gloria Govan from BW & LA Sparks Head Coach Derek Fisher Postpone Wedding Amid COVID-19 Fears
Former NBA superstar Derek Fisher and his fiancé Gloria Govan have announced that they will be postponing their wedding due to the coronavirus outbreak. 
According to a recent report from People Magazine, the couple has decided to push the date back after increased health concerns about the virus.
This means that the event that was supposed to take place in April will now hold at a later date. Govan said, "We just felt like it was in everyone's best interest, really."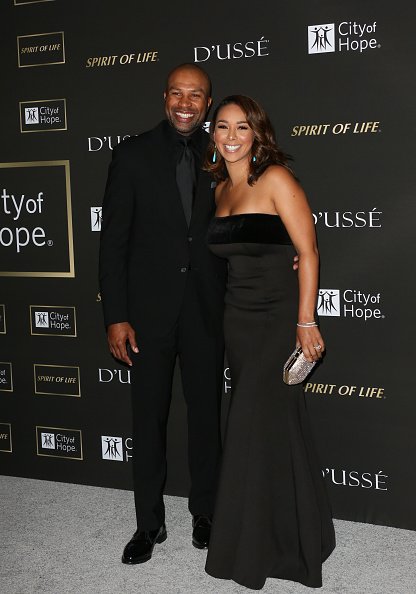 She also added that the couple had some people who would be travelling and family members making long trips to be there. In the best interest of everyone, they decided to keep things on hold. 
Pop Culture Magazine also explained that the wedding is still on, of course. The couple is currently hoping that things calm down so they can tie the knot.
The news medium added that the couple has been planning their wedding for quite a while now. While they're sad about the postponement, they know it's for the best.
For now, it's back to caring for their children and practising safe social distancing in a bid to play their part and flatten this growth curve. 
Derek Fisher was the unsung hero of one of basketball's greatest dynasties.
Not many basketball fans will remember Derek Fisher. Unlike a lot of players, he was never particularly the star of his team or a marquee name.
However, he still played a part in a Los Angeles Lakers team that dominated the NBA for several years.  As SB Nation reported, Fisher got traded to the Lakers in 1996.
The basketball player had gone No.24 overall in the year's draft, and he spent 20 years in the NBA, spanning six teams. 
He won a handful of championships, and his big shots to help the Lakers establish a dynasty that ruled the basketball world for years. Several players get all the accolades while others make meaningful contributions without much fanfare.
Fisher was the perfect example of the latter category of players. Throughout his career, he averaged 8.3 points, 2.1 rebounds, and three assists. 
Like every basketball star, however, he eventually retired and went on to help establish a presence in the basketball world. He currently coaches the Los Angeles Spark in the National Women's Basketball League.