US Weekly: Prince Harry Snapped after He Realized Meghan Would Never Get Fair Treatment in the UK
Rumors surrounding the exit of Prince Harry and Meghan from senior royal duties were recently confirmed. It is claimed that Harry became disillusioned with the unfair treatment of his wife in the UK.
Earlier in January, the Royal Family and indeed the whole world was shocked by the Duke and Duchess of Sussex' announcement that they would be stepping aside from senior royal duties.
The couple swiftly followed that up with the news that they would be splitting their time between North America and the United Kingdom before buying a home in Canada.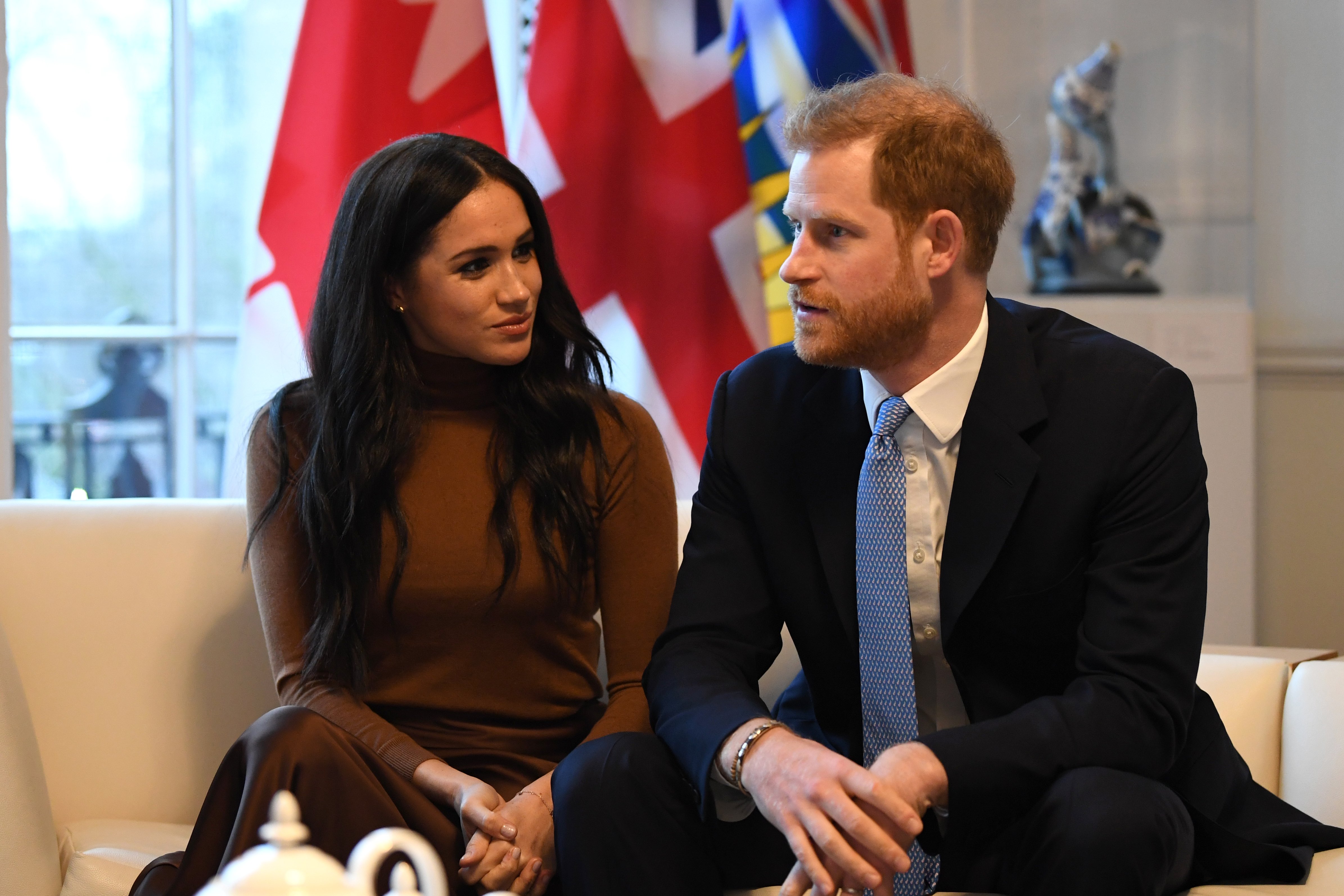 Prince Harry and his wife Meghan made a brief return to the UK earlier this month for their last official royal engagement but have now been reunited with ten-month-old son Archie who they had to leave behind in Canada. 
More information is now coming to light as to the reason behind the shocking decision by the couple. A source recently told Us Weekly:
"When it became clear Meghan was never going to get a fair shake, Harry snapped."
Even though several rumors making the rounds claim that Meghan influenced the decision to step back from royal duties, the source says Harry remains adamant that it was his call.
Prince Harry, 35, is said to have reached his limit with the treatment of Meghan, 38, before deciding to relocate to Canada officially. 
The couple has taken a crucial step into their new quiet life.
A second source also claims that Harry wanted to shield his son Archie from all the negativity and tension back home in England.
Harry and Meghan, who are enjoying their time with their son as they self-isolate amid the Coronavirus outbreak, are delighted with the development of little Archie. An insider exclusively told Closer Weekly:
"He's just started walking, too, and while he's into everything... they feel blessed to have such a well-behaved, happy little boy."
The lovebirds are taking every precaution to protect themselves from the COVID-19 virus, limiting them to just a few staff. Last week the Royal couple also gave out some advice to their fans on how to deal with the crisis.
In a recent development, Smart Works Charity, who have Meghan as Patron has dropped every mention of the actress as either "HRH" or "royal" on their official website.
With this new development, the couple has taken a crucial step into their new quiet life away from the royal spotlights, which includes long walks and yoga sessions.
Before their royal wedding in 2018, Meghan had lived in Canada while working on the popular TV series "Suits." In 2017, Harry also hosted an Invictus Games in Toronto.