Melania Trump and Michelle Obama's Engagement Rings — an In-Depth Comparison
Melania Trump and Michelle Obama are both fashion icons, which is why everything they wear makes headlines. Their respective engagement rings are no different.
Both of them have had two rings throughout their marriages, and the four of them are nothing short of beautiful. Read on to take a closer look at Melania and Michelle's engagement rings over the years.
The FLOTUS got a stunning engagement ring upgrade.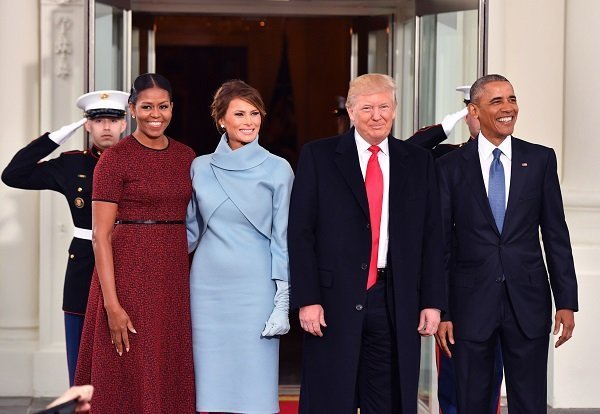 MELANIA TRUMP'S FIRST RING
Before becoming Donald Trump's wife, Melania was a talented model known for her outstanding fashion choices. The current POTUS knew it, so he went above and beyond in terms of her engagement ring.
According to Tobias Kormind, the managing director at 77 Diamonds, Melania received a "15 carat, D Flawless, emerald cut diamond ring" that her husband bought from Graff Diamonds.
The expert confessed that, in today's market, such a piece of jewelry would cost around $3 million. Speaking of its price tag, it has been a matter of conversation for a while as Donald reportedly lied about what he paid for it.
Back in 2005, the real estate mogul told the New York Times that Graff Diamonds gave him a $1 million discount on the ring and that he paid $1.5 million for it. He even said that "only a fool" would turn down that kind of offer.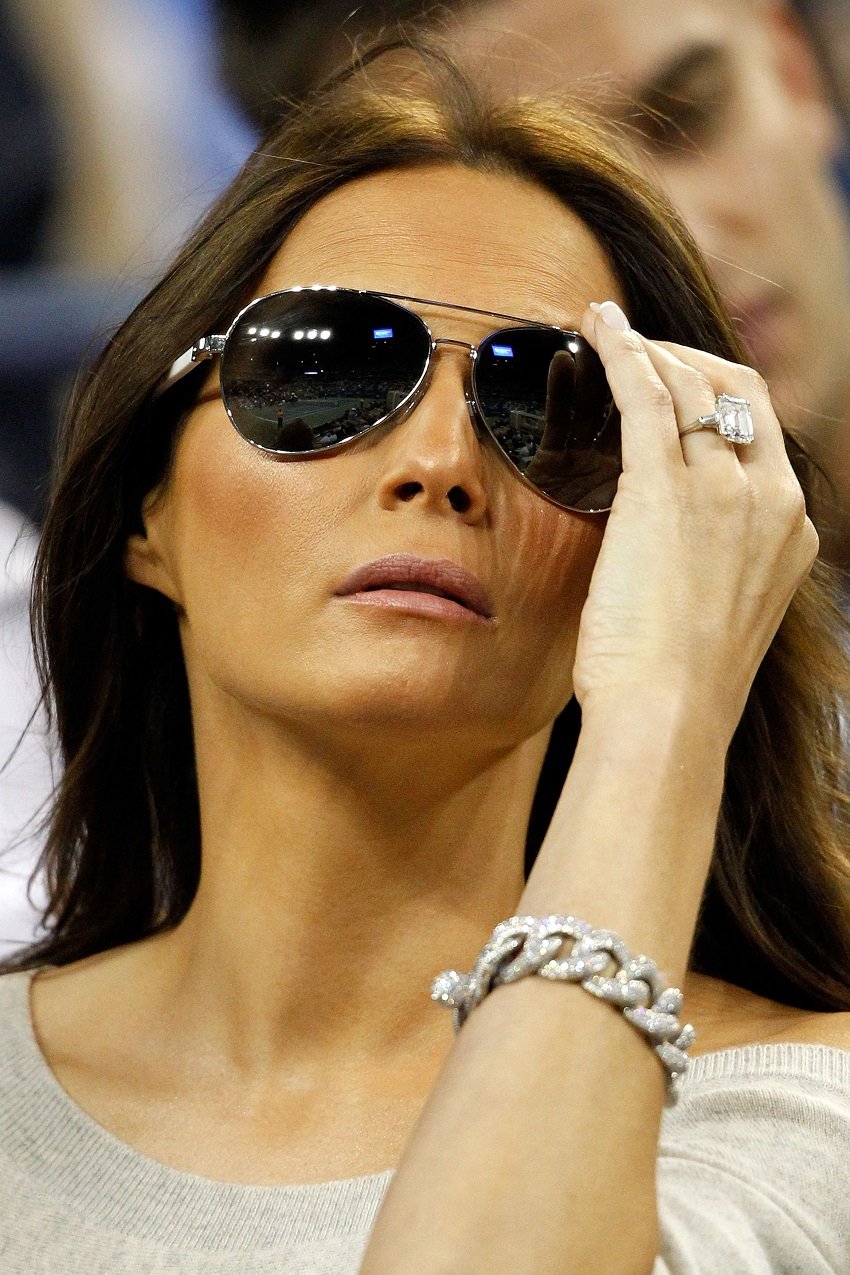 However, the company's chairman Laurence Graff contacted Forbes in January 2018 to point out that they didn't give the Trumps such a discount. Laurence pointed out that it was a pleasure to do business with Donald but that he was given "no favors."  
Nicholas Paine, Graff Diamonds' CFO, added that the company didn't sell items for publicity value, which was the reason that was suggested in the New York Times article from 2005.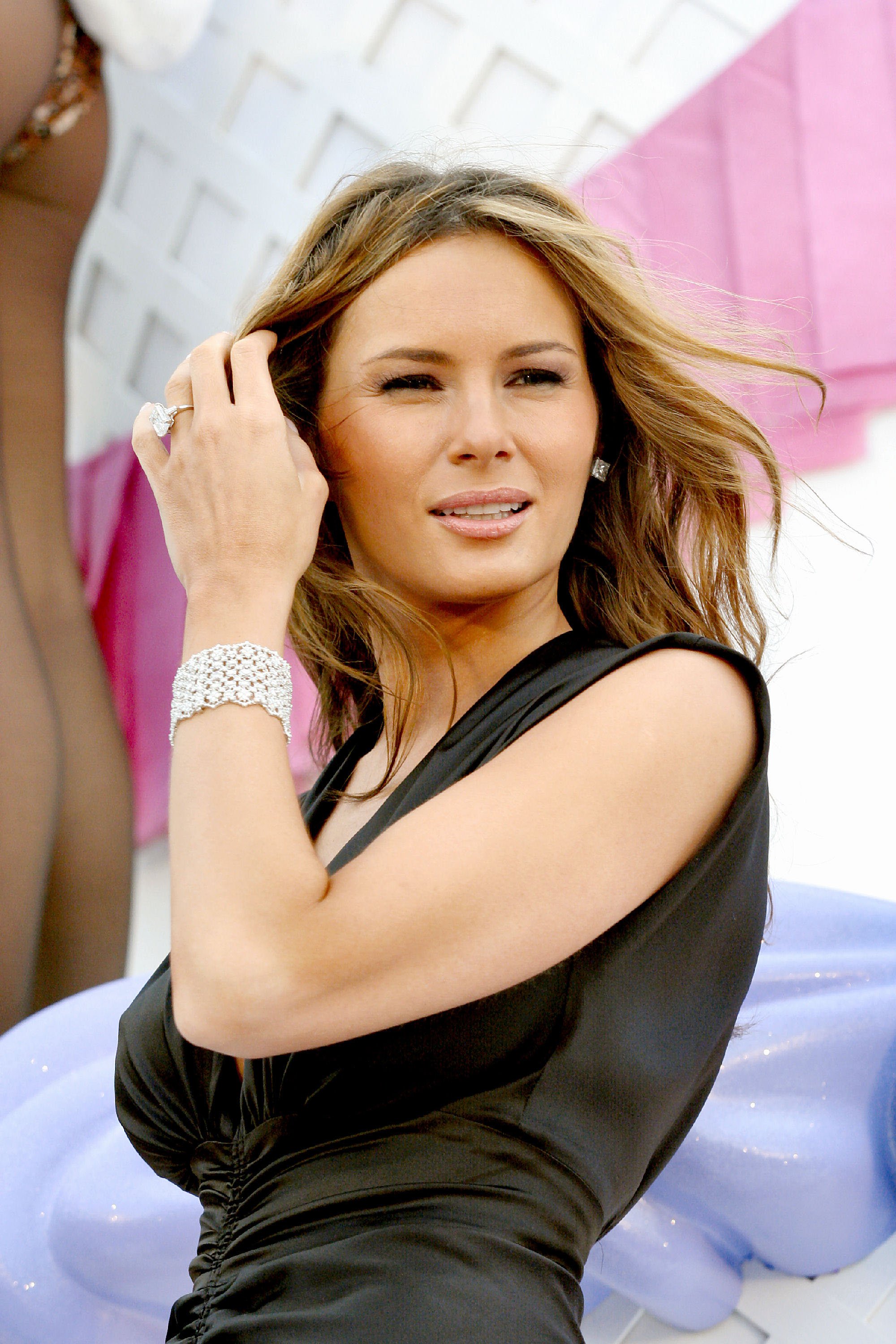 MICHELLE OBAMA'S FIRST RING
Barack and Michelle Obama tied the knot back in October 1992. At that point, the bank account of the former POTUS was incomparable to that of billionaire Donald Trump, which is why Michelle's first engagement ring was not as expensive as Melania's.
According to Kathryn Money, the Vice President of Strategy and Merchandising at Brilliant Earth, Michelle's original ring features a "1-carat round diamond in a classic yellow gold solitaire setting."
Kathryn pointed out that, depending on the quality and other characteristics of the diamond, the cost of the piece of jewelry was between $5,000 and $20,000.
Even though the exact time when Michelle stopped wearing her first ring is unclear, the transition apparently began in 2017, towards the end of Barack's time in the White House.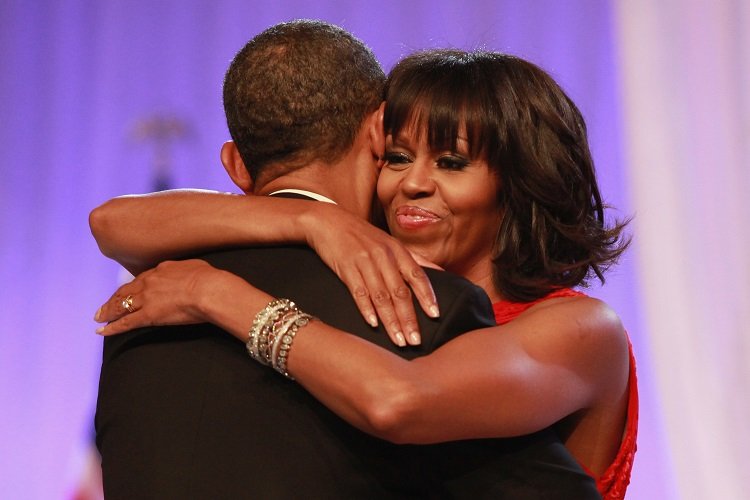 MELANIA TRUMP'S SECOND RING
For Donald and Melania Trump's tenth wedding anniversary, the FLOTUS got a stunning engagement ring upgrade.
As Tobias said, it was a 25-carat diamond that was significantly larger than the first one. Even though Donald bought it from Graff Diamonds, it was not D Flawless, the top diamond quality in existence.
Today, Melania Trump's engagement ring is reportedly worth $3.5 million. As Forbes claimed, the POTUS did not get any special offer for it and paid in full for it.
For the FLOTUS' official White House portrait, she wore her second ring. The pic shows her in a black pussy bow shirt and a blazer with her arms crossed, calling attention to the big piece of jewelry.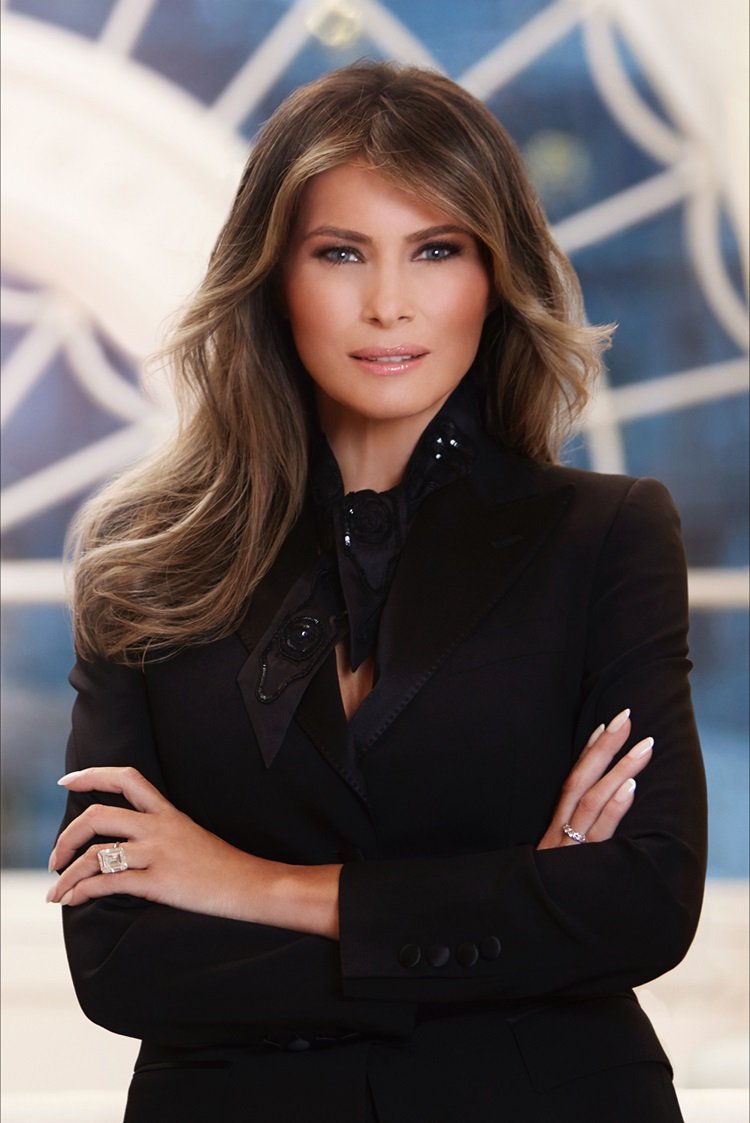 MICHELLE OBAMA'S SECOND RING
Just like Melania Trump, Michelle also got a ring upgrade. It is possible that Barack bought it for their 25th wedding anniversary back in October 2017. About the ring, Kathryn said:
"Her new elegant ring features an approximately 3-carat princess or cushion cut center diamond in a white gold pavé diamond accented setting."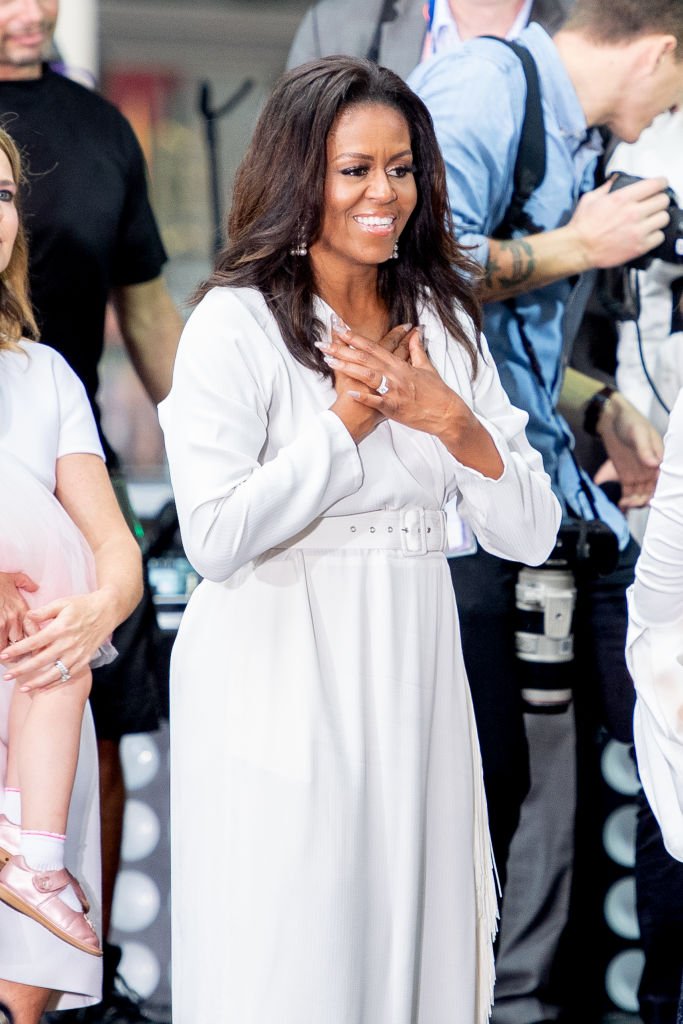 The expert pointed out that, depending on many factors, the cost of Michelle's second ring could be estimated between $30,000 and $50,000.
This is not the first time that we compare Michelle Obama and Melania Trump's fashion styles. Last year, we asked our fashion stylist Anna Ponomarenko to analyze their outfits at three different events!