Kenny Rogers' Ex-Wife Marianne Gordon Tearfully Remembers the Country Music Legend after His Recent Death
Following the tragic demise of the iconic country star, Kenny Rogers, his former wife, Marianne Gordon, honored his memory by sharing sweet words of admiration for him.
Marianne Gordon is devastated following the death of her ex-husband. The fourth wife of Kenny Rogers remembered her former spouse and opened up about the time they spent together
Commemorating Rogers, Gordon recalled that the country legend, whom she married back in 1977, was always focused on her and was sweet to her.
A SWEET-NATURED PERSON
Speaking exclusively with "Closer Weekly," Gordon revealed that opening about him upset her because her memories with him are too sweet.
"It's very upsetting when I start talking about him. For 17 of 21 years, every day, he was so sweet."
Gordon further revealed that she always received Roger's utmost attention. However, when the singer started turning 50, she felt that his attention toward her had faded.
The actress further hinted that Rogers also went through a mid-life crisis at one point in life, and he started to frequently dream about the end of his career.
However, despite all the difficulties, the duo shared many sweet moments during their relationship. Gordon stated that Rogers was a "pleasure to live with" because he had a great sense of humor.
The couple was married for 16 years and they even have a gorgeous 38-year-old son. Sadly, their marriage couldn't stand the test of time and they eventually divorced later in 1993.
Gordon further explained that Rogers was always special to her and that there were so many admirable things about him. After his death, she received several calls from several who were grateful toward Rogers for his nice deeds. "He was such a kind, good person," Gordon added.
EVERYONE'S FAVORITE STAR
Rogers is a beloved name not just among general music lovers, but also among popular Hollywood celebrities. In the months following his demise, many of these stars have paid their heartfelt tribute to the country icon.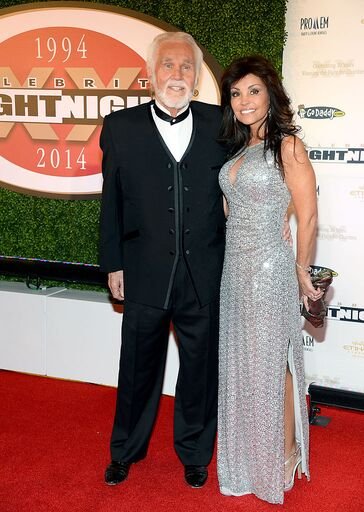 The legendary figure in the country music scene took his last breath at the age of 81. It was deemed that Rogers died of natural causes in the presence of his family.
Rogers was such a powerful and influential person in the music scene that he was once deemed as the person who popularized "country music" among the pop audience. In his six-decades-long career, the country star has delivered several chart-topping hits including "The Gambler," "Lady," "Islands In The Stream," and "Lucille."