Boris Kodjoe from 'Soul Food' Plays Drums While Daughter Sophie Sings in Sweet Video Amid Quarantine
Famous actor, Boris Kodjoe takes to social media to share a quick update that features himself and his look-alike daughter bonding over music amid quarantine. 
Boris Kodjoe is an Austrian-born actor of German and Ghanaian descent. He is also a proud family man with two kids and a lovely wife. Boris Kodjoe recently took to his Instagram page to post heartwarming footage of himself having a musical session with his beautiful daughter.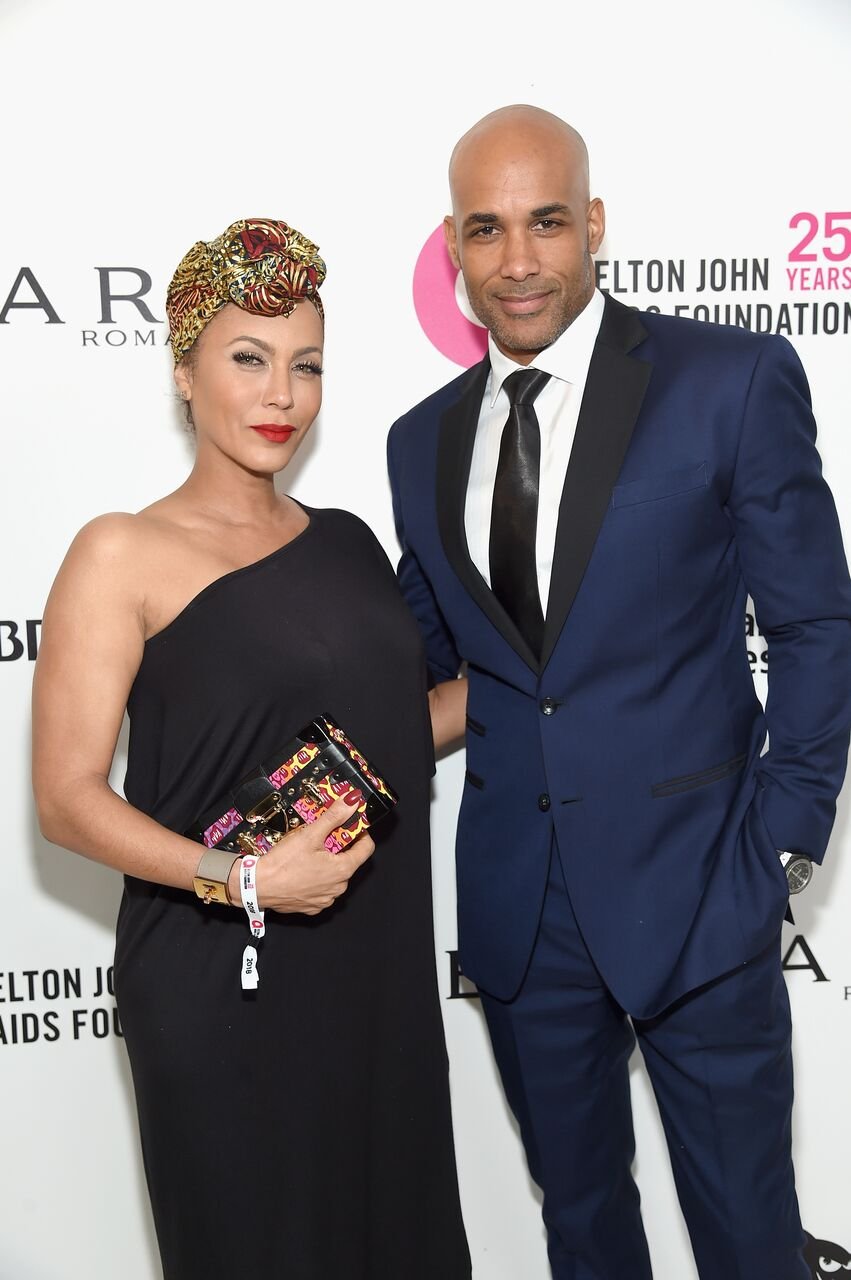 Kodjoe looked as handsome as ever even with the stubble on his chin while his daughter looked gorgeous in joggers and a crochet crop top. 
In the video, Kodjoe could be seen handling the drums while his daughter, Sophie, held the mic as she flaunted her beautiful vocals.  The proud dad wrote in his captions,
"During the #LAlockdown, we jam remotely with #TreyThomas in The #Atl @THEGEEDWUN live on Facebook."
Fans of the "Real Husbands of Hollywood" co-star took to the comments section with praises for him for making the quarantine fun for his daughter. 
"No room for boredom here. Good Job," a pleased fan wrote. Kodjoe's daughter, Sophie, was born with a spinal disorder called the spina bifida. 
As she grew older, Kodjoe and his wife, Nicole Parker, feared her life would be littered with bad news
Spina bifida is a congenital disability in which there is an incomplete closing of the spine and the membranes around the spinal cord during early development in pregnancy.
Initially, Nicole was reportedly distraught, wondering how her little girl would survive and if her condition was in any way her fault. 
As she grew older, Kodjoe and his wife, Nicole Parker, feared her life would be littered with bad news. Kodjoe once shared,
"We have gone through so many different emotional levels with Sophie, we had the fear of her dying to paralysis. All kinds of different monsters attacked us."
Sophie pulled through and is living a healthy, fun life if the recent footage shared by her father is anything to go by. In honor of their daughter, the proud parents founded an organization named Sophie's Voice Foundation. 
Through the foundation, Nicole and her husband have dedicated their resources to educating multicultural societies worldwide on the benefits of families working together to build a healthy lifestyle. 
Nicole and Kodjoe met as co-stars on a TV show called Soul Food. It aired between 2000 to 2004. They married in 2005 after Kodjoe proposed to her near his hometown at Freiburg—a place located on the Kandel mountain.