Melania Trump Once Explained Why Barron Trump Speaks with an Accent like Hers
Barron Trump, who has mostly stayed out of the political spotlight, appears to talk in a strong Slovenian accent. In an interview, his mother Melania Trump explains why.
Alongside his parents President Donald Trump and Melania, then four-year-old Barron showed up in a video on a CNN interview with Larry King, which saw him talking in an accent.
In the clip, young Barron says he likes his suitcase and inquires as to whether he is going to class. Melania then gives a positive reaction, and Donald advises his child he needs to do reading, writing, and arithmetic.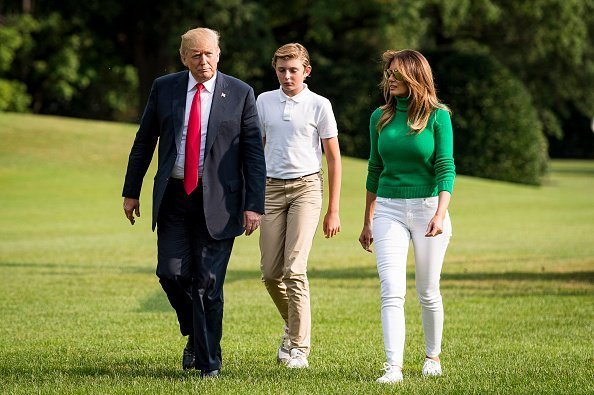 NO PROBLEM ABOUT IT
King noticed the accent of Barron, and Melania affirmed and clarified it. She said, "He does. He spends most of the time with me."
The host then asked Donald about his views on his son having an accent. To which the president replied that he has no issue with it. He even said that it's extraordinary.
During the interview, Melania also gladly added that her son communicates in three languages. With regards to parenting, the First Lady knows what to prioritize.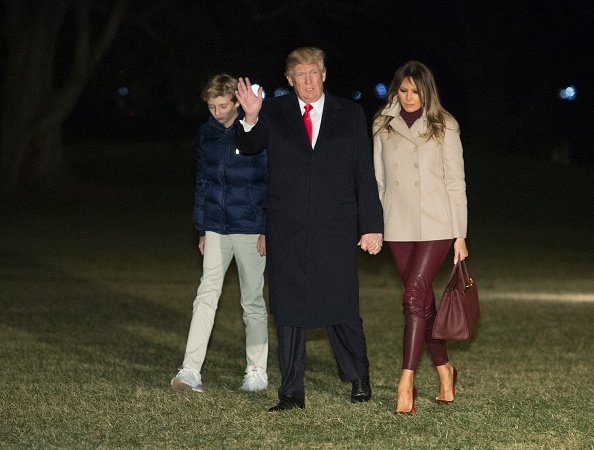 FIRST PRIORITY
She said that Barron starts things out before politics. In fact, she decided to stay at home and be with her child during Donald's campaign.
As reported by Express, it's uncertain if Barron still talks with a Slovenian accent. But according to a book by Slovenian journalist Bojan Pozar, "Melania Trump – The Inside Story: The Potential First Lady," Barron speaks Slovenian with Ines, Melania's sister.
Melania and Donald welcomed Barron into the world in March 2006.
STILL HAS THE ACCENT
"Barron almost certainly speaks Slovenian with Melania's sister Ines, his aunt, who also lives in New York," Pozar wrote. "Ines Knavs was the one who took care of all the paperwork at the Slovenia consulate in New York so that Barron could formally acquire Slovenian citizenship."
Some netizens, on the other hand, are persuaded that Donald and Melania's only child still has a strong Slovenian accent despite the fact that he has been studying at an American school for quite a long time, IBT reported.
Some of them likewise said that the accent of Barron originates from his mom, who doesn't have an American accent.
Melania and Donald welcomed Barron into the world in March 2006. The former model chose his middle name, while Donald chose his first name.
The relationship of Melania and Barron seems to be very close. In spite of the fact that Melania doesn't speak much about him, she does share information during interviews every once in a while. 
Melania once said that she spends more time with Barron than her husband. Worried about Barron's adjustment to life in the White House, Melania chose not to move into the White House directly after Donald became president.