Inside First Lady Melania Trump & Barron's Close Mother-Son Relationship
Here's what we know about Melania Trump's relationship with her 13-year-old son Barron Trump.
Melania, 49, and President Donald Trump, 73, welcomed their only child, Barron, into the world on March 20, 2006. The First Lady picked his middle name, while her husband picked his first name.
"I am a full-time mom; that is my first job. The most important job ever. I started my business when he started school."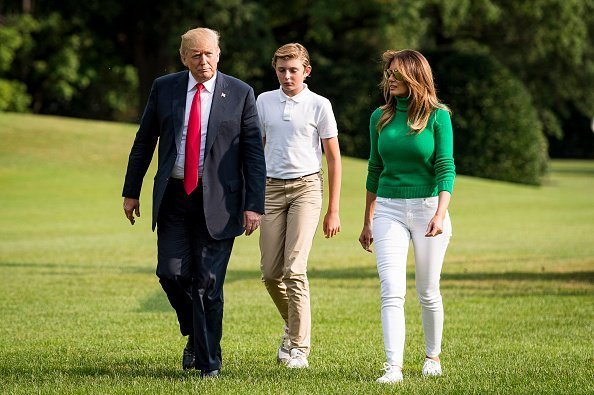 Melania and Barron's relationship appears to be extremely close. Although Melania doesn't talk much about her son, she does share information during interviews from time to time. The former model once said that she spends more time with Barron than her husband.
"I like to spend as much time as possible with him because children need your attention, they need to see that you are involved, and they really want their mommy there," she told Mommy Helper in 2011.
Concerned about Barron's adjustment to life in the White House, Melania decided not to move into the White House immediately after Donald became president.
Rather, she stayed behind in their home at Trump Tower and waited to move until Barron completed the school year.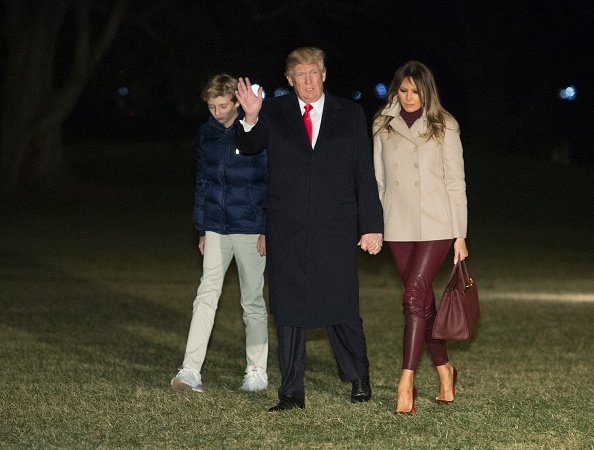 During a discussion at a town hall in Virginia, the First Lady opened up about her son and how she would like to teach a great value system.
"I teach him what is right, what is wrong," Melania shared. "He doesn't have a social media yet–he's not interested in it. He's all into sport."
Melania, who started modeling at five years of age and began doing commercial work at sixteen, is finding a way to permit Barron for a bit more independence now that he's older.
For instance, she abandoned him at Mar-a-Lago, Donald's Florida club, to spend part of the occasions at the White House. 
Melania then traveled with her husband to Iraq to visit U.S. troops stationed abroad. But before she left, she spent some time with Barron at the club. 
Melania didn't appear to mind her husband's take on parenting. In 2012, she revealed in an interview with Parenting that she didn't expect Donald to be involved. She also said that she took over caring for Barron. 
"He didn't change diapers and I am completely fine with that," she said. "It is not important to me. It's all about what works for you. It's very important to know the person you're with. And we know our roles."
In 2013, Melania said in an interview that she's a full-time mother and that she declines to hire a babysitter. 
"I like to be hands-on. I think it's very important," she told PEOPLE four years ago.
That same year, in an interview with Parenting, she stated:
"I am a full time mom; that is my first job. The most important job ever. I started my business when he started school."
"I cook him breakfast. Bring him to school. Pick him up. Prepare his lunch. I spend the afternoon with him. Sometimes I have obligations, but I also think children need to see a parent do what her passion is. It is a good example for a child."
Before becoming First Lady, Melania worked as a model as well as ran her own line of jewelry and line of cosmetics.
Her life can be defined as "rags to riches." Before moving to the US, Melania's family survive on factory work in Slovenia.
In 1996, Melania moved to the US. Two years later, she met Donald through her manager. Melania initially didn't respond to the businessman's advances. However, the two began dating, and in 2014, Donald proposed the night of the Met Gala. They got married a year later. 
As the first lady, Melania often wears fashionable two-piece skirt suits and dons her hair a lighter color these days. 
Even though Melania is nearing 50, her age-defying style makes this very hard to accept. She has consistently looked great in front of the camera.
As of now, Melania is busy with her campaign called Be Best, which centers around the prosperity of youth while supporting against cyberbullying and drug use.