Derek Hough Shares Sweet Video of Him & Girlfriend Hayley Erbert Dancing Passionately inside the House
"Dancing With The Stars" alum Derek Hough and his girlfriend Hayley Erbert danced up an impressive storm as they got "some practice in around the house" on Monday.
Nothing blue about the start of Derek and Hayley's week, as they kicked it off with everything Monday. In a post the 33-year-old dancer shared on social media, he showed off his dancing moves with longtime girlfriend, Hayley Erbert.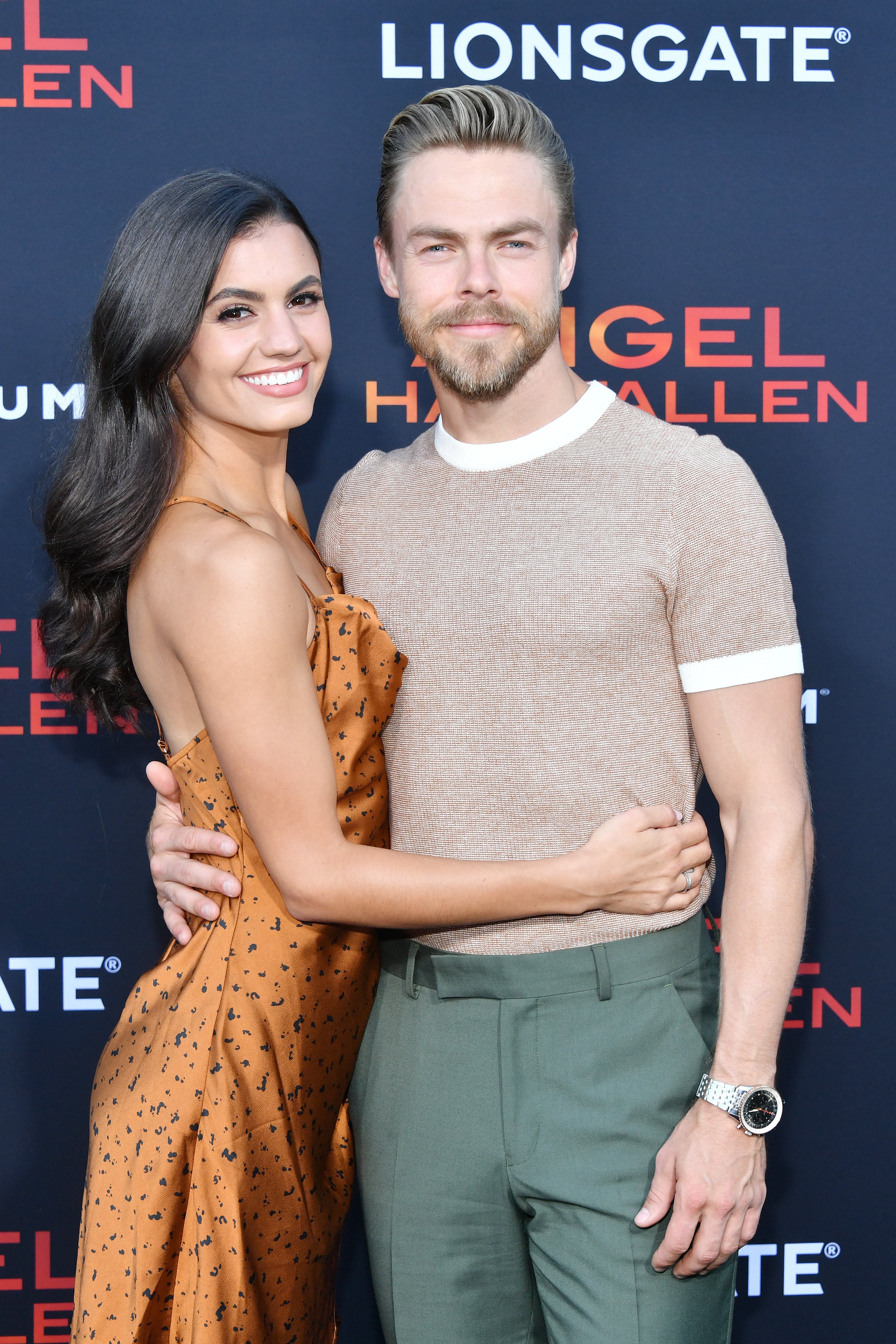 TO THE BEAT OF THEIR OWN DRUM
To the beat of Mark Kingswood singing "Dancing On A Monday," Derek led Hayley all through the house in a series of impressive Latin dance moves, proving themselves a dynamic dance duo.
"Dancing on a Monday???? Getting some practice in around the house," Derek captioned the high energy dance clip.
HOW THEY MET
The couple does have plenty of practice under the belt, as they first danced together back in 2015 when they competed separately on "Dancing With The Stars," eventually snagging a dance together.
The pair started dating shortly after, according to Entertainment Tonight, and have been an item ever since, even though they are yet to take their relationship to the next level.
Derek officially left the reality dance competition show after its 23rd season in 2016, and he walked straight into a new position as a judge on another reality dance show called "World of Dance" alongside Ne-Yo and Jennifer Lopez.
HAYLEY IS ALSO A PROFESSIONAL DANCER
The 24-year-old beauty, who reportedly earned second place 2013 Miss Teen USA pageant, is better known for her exquisite dancing. 
During the 10th season of "So You Think You Can Dance," Hayley landed in the top six, and she then became one of the troupe dancers on "Dancing With The Stars" since its 21st season while also featuring on the show's "A Night to Remember" tour.
THEY CAN DO ALMOST ANYTHING TOGETHER
After returning from the tour, she and Derek, who is the brother of the famed choreographer Julianne Hough, got spotted in Sherman Oaks, California, enjoying the sunny weather and proved that they could do most things in tandem.
Although they are only meant for one person, the couple both got comfortable on an e-bike. Hayley precariously sat in front of Derek on the bicycle, propping herself up by holding onto the fork of the handlebars while Derek led the way.
However, Hayley is not the only special lady in Derek Hough's life that he takes for a spin on the dance floor. The six-times "Dancing With The Stars" champion also dances with his mom.
Taking his mother, Mari Anne Hough for a spin in their living room, it's plain to see that the dancing gene runs in the family as she mirrored his moves with ease in between the occasional giggle as the pair had lots of fun.