Chris Brown Is Missing Baby Son Aeko as They Remain Separated Amid Quarantine
Chris Brown pined for his look-alike son who's currently in Germany while he's in Los Angeles. He shared images revealing their uncanny resemblance. 
Chris Brown has been unable to see his son, Aeko due to the imposed travel ban so he took to social media to express how much he misses him. The singer who lives in Los Angeles revealed in two photos how much he looked like his second child as he pined for him.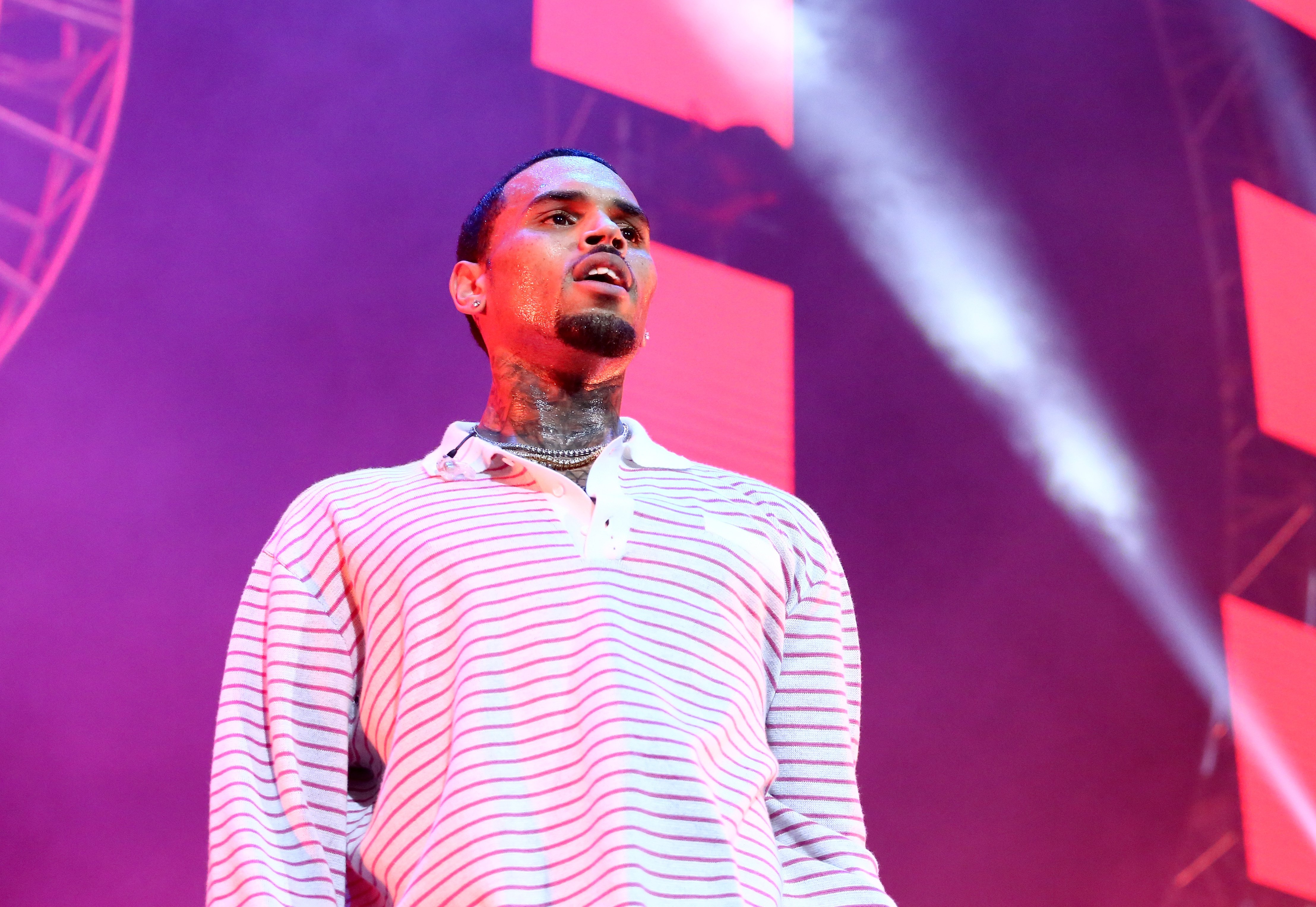 Aeko currently lives with his mother, Ammika Harris in Germany. Due to the threat of the Coronavirus, President Trump imposed a travel ban which has kept Chris away from his son.
Chris shared two images on his Instagram, one of Aeko and one of himself when hew was a baby. Their resemblance is uncanny, prompting the singer to caption the post,
"MISSING MY MINI ME."
Along with the photos, Chris shared a clip of Aeko smiling, no doubt sent by Ammika to Chris while they're oceans away. The parents have been communicating through FaceTime so the 30-year-old performer could be part of his son's life even at a distance.
As Chris pines for his son while on quarantine, he manages to keep himself occupied by making TikTok videos.
A source for Hollywood Life revealed it hasn't been easy for Chris because of the uncertainty of when he will get to see his son again. It may be at least a month before he could see him considering the travel ban Trump imposed on Germany and the closing of borders in Europe.
The source says Ammika sends Chris photos and videos of Aeko all day though it could never make up for his physical presence.
As Chris pines for his son while on quarantine, he manages to keep himself occupied by making TikTok videos. The singer collaborated with Tyga and YouTuber Austin McBroom for one video where he dances to MC Hammer's "U Can't Touch This" on his basketball court.
In a second video, Tyga introduces him and a series of clips show him in his basketball court, his home arcade, and on top of one of his many cars.
Clearly, Chris isn't sitting around waiting for the time. He's trying to get creative while confined in his home. This is while he delights in the joy of hearing about his son and watching him in videos from Germany.