Kyrie Irving of Brooklyn Nets Donates $323K & Helps to Provide 250K Meals Amid COVID-19 Pandemic
Six times Nba All-Star, Kyrie Irving recently took to social media to declare his donation of $323,000 to "Feeding America" a few days after his birthday.
With the recent uptick in the number of confirmed cases of the coronavirus in New York, the city is currently the most affected area and has been on lockdown ever since.
Brooklyn Nets player, Kyrie Irving recently announced on social media that he would be contributing money for the provision of food for residents in the "city that never sleeps."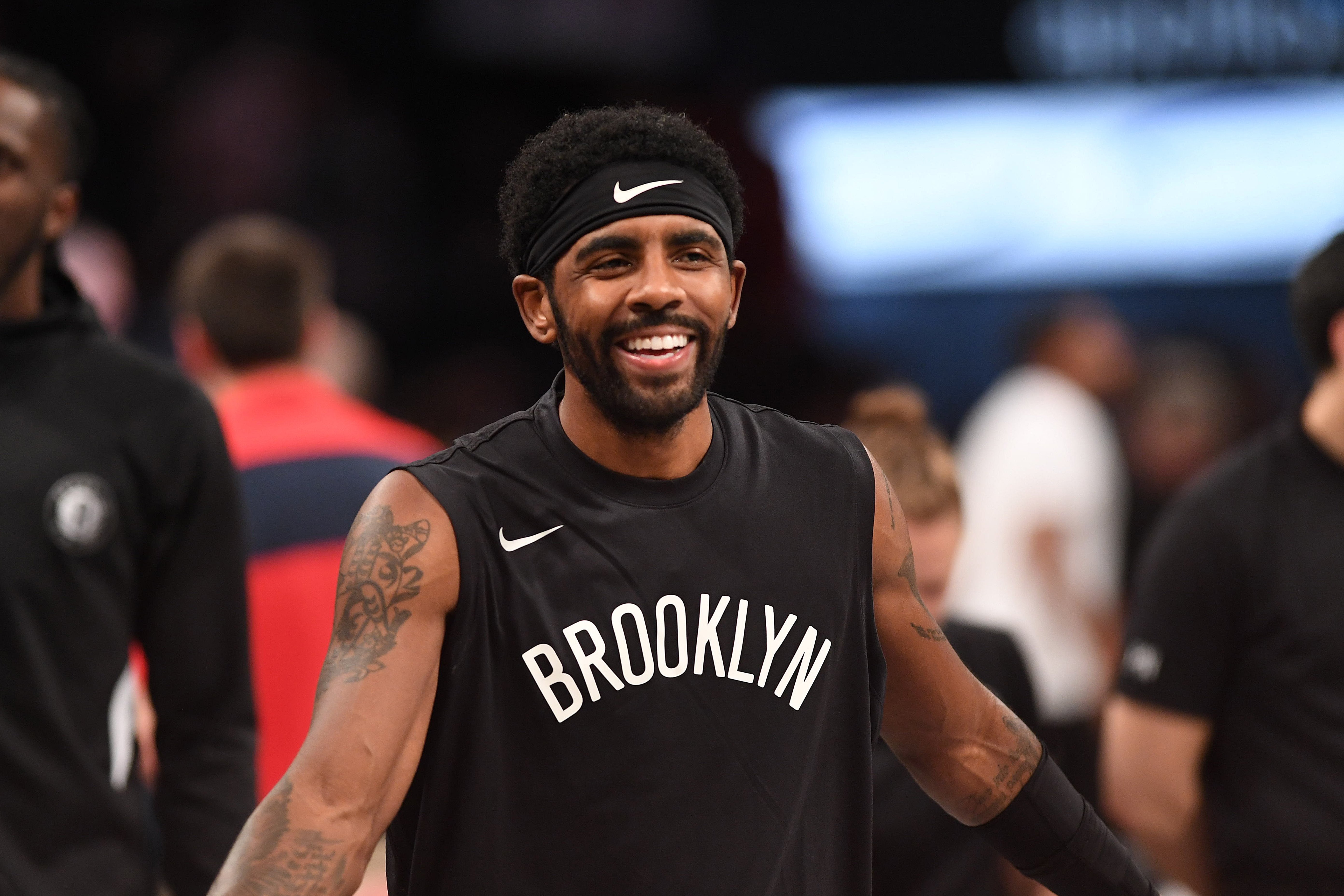 Irving announced in an Instagram post that he'd be partnering with Feeding America and Lineage Logistics to "launch the Share A Meal campaign."
The six-times Nba All-star explained that the purpose of the campaign is to "help marginalized communities get the food resources they require during this time."
Kyrie made the announcement not long after his birthday celebration on Monday, March 23. He revealed that the campaign in partnership with "City Harvest" would be responsible for supplying 250,000 meals to New York homes in need of food during this current coronavirus pandemic.
The amount donated by Kyrie was reportedly a subtle eulogy to the late Nba legend Kobe Bryant.
Irving added that he would be donating the amount of $323,000 while his partner on the campaign, Lineage Logistics, would be contributing $200,000 to the success of the campaign.
The Brooklyn Nets point guard also appreciated the efforts of health workers and encouraged everyone to rise to the challenge of changing the world we live in. He wrote,
"Together, we can change the world one small gesture at a time."
The amount donated by Kyrie was reportedly a subtle eulogy to the late Nba legend Kobe Bryant. The addition of the first three digits of Irving's contribution (3+2+3) is equal to the same number on Bryant's popular No.8 Lakers Jersey.
The first three digits of the number were also revealed to be the same as Kyrie's birth date, March 23. Irving, who has missed a portion of the season due to a shoulder injury, has not been confirmed as to whether he'd be playing this season's playoffs.
Despite his hitch chemistry with his fellow Nets teammates, Kyrie has had a quite eventful season as he shoots 39.4 percent from behind the three-point line.