Alicia Keys Talks about Inner Turmoil She Experienced When She Found out about 2nd Pregnancy
Alicia Keys revealed in her new memoir that she struggled when she learned about her second pregnancy which came at the "worst time." But she found the answer through her music.
Alicia Keys was shocked when she learned she was pregnant with her second child because she admits, it came at the "worst time ever." The singer revealed this in her new memoir, an excerpt of which she shared with People.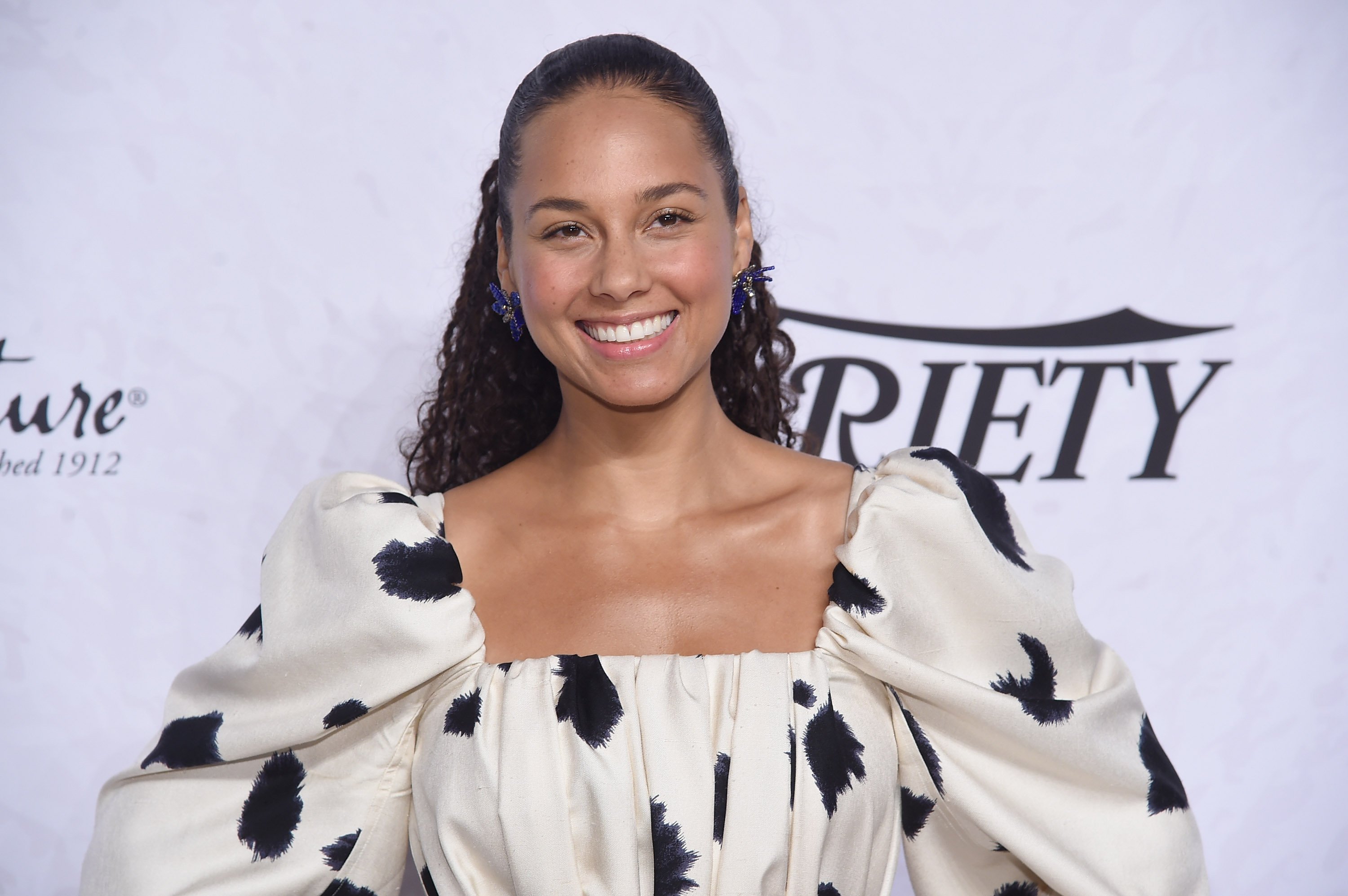 Alicia is a mother to two boys she shares with her husband, Swizz Beatz. Her eldest, Egypt, was born in 2010. Four years later, she found out she was pregnant with her second son, Genesis. She was four months on the way at the time.
In an excerpt from her new autobiography, "More Myself," Alicia candidly recalled how she felt upon learning she was with child. She was wrapping up her sixth album, "Here" and thought the timing wasn't right.
"How could I take away the potential for this beautiful child, this light that could touch others in ways I couldn't dream of?"
I can NOT believe this is happening! My sister, mentor & the QUEEN herself helped me share my journey! Thank you @Oprah for letting me share my truth as the 1st release of your new book imprint & for challenging me to become MORE MYSELF. 🙏🏽 https://t.co/OtTdrYYt9W @flatironbooks pic.twitter.com/e5GtMoW88N

— Alicia Keys (@aliciakeys) March 13, 2019
HER THOUGHTS AT THE TIME
"I wasn't ready for this, which is what I told the doctor," Alicia recounted in her book. She told her physician that it was "the worst time ever" because she was working on her album and Swizz had just begun business school at Harvard. She also worried because she'd been drinking a lot.
"I left her office feeling so torn," the 39-year old confessed. At the time, Alicia said her priority was her music.
"The music I was creating felt more important and urgent than just about everything," she admitted. Choosing to have the baby would mean delaying her plans for her career.  
AN EPIPHANY
But in the midst of her personal struggle, Alicia came to a realization through one of her songs.  She recalled listening to her song, "More Than We Know" inside her studio one evening, the song which she co-wrote with Swizz. She teared up because it was as if the lyrics spoke to her. It was about doing more than one can ever imagine.
"How could I take away the potential for this beautiful child, this light that could touch others in ways I couldn't dream of?" she asked herself. And from then she knew that the song was telling her to keep the pregnancy.
HER MOTHER'S OWN STRUGGLE 
Ironically, Alicia's mother, Teresa Augello had that same dilemma when she was pregnant with the singer. Alicia also reveals this in her book.
Teresa considered having an abortion because she only had a brief relationship with Alicia's father and was facing a life of raising her child alone. Alicia acknowledged that her mother "chose me" in spite of her fears. This has tied them to each other even more. 
HER BOOK'S RELEASE
Alicia's book is set to be released at the end of the month. It boasts of being part of Oprah Winfrey's book imprint. She was scheduled to launch her book tour on March 31, the day of the book's release, but postponed it due to social distancing measures.
And while she's home on quarantine, Alicia offered to continue connecting with her fans. She released her cellphone number and promised to send them voice notes and sing them songs if they text.
What a beautiful soul this mother has.