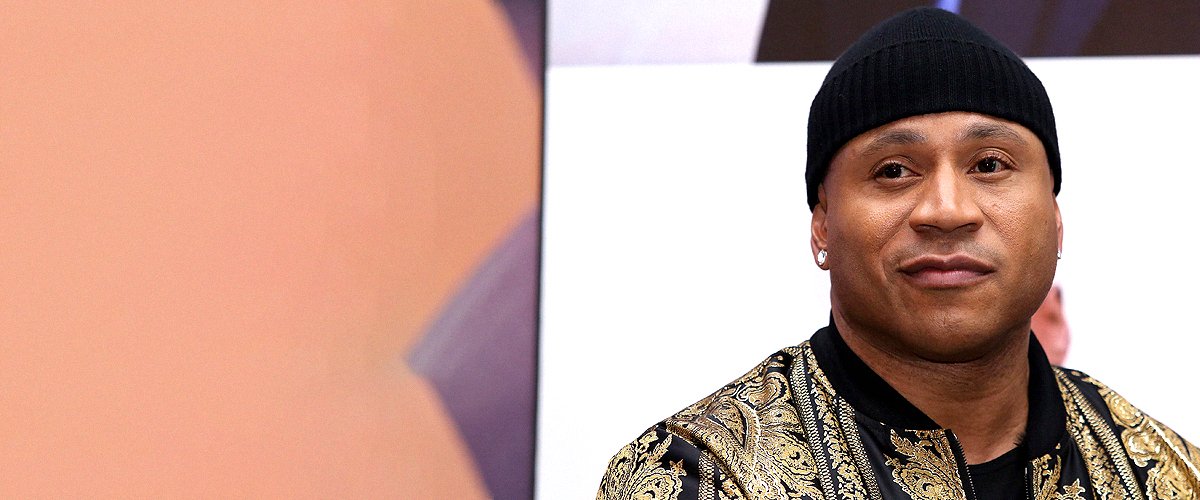 Getty Images
LL Cool J Once Opened up about His Grandfather Being a Father Figure to Him
In a 2013 interview with Oprah Winfrey, music legend LL Cool J took fans and the media mogul through a personal journey as he talked about his mentors, including his grandfather being his father figure.
To many fans, LL Cool J is a record-breaking hitmaker and ladies' man. But beneath all of that good looks, swag, and attention from the ladies, he is a down to earth, family-oriented man.
While making an appearance on Oprah's "Next Chapter" in 2013, the rapper spoke about his heroes growing up and how they helped shape him up as a man.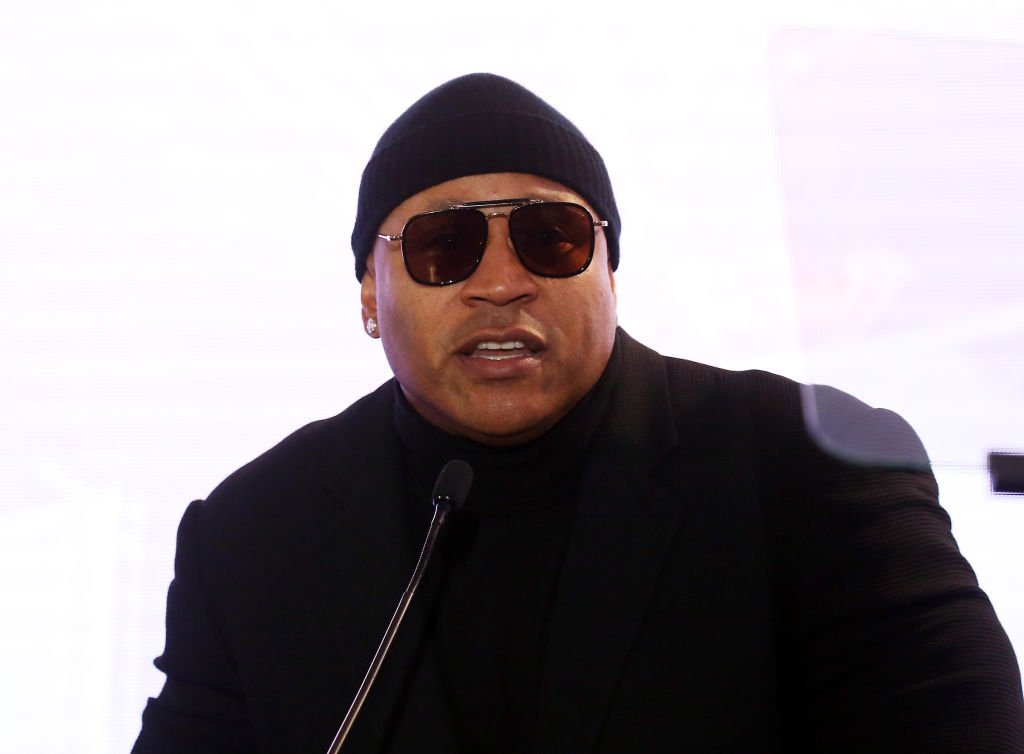 LL Cool J speaks onstage at the Hollywood Chamber of Commerce 2019 State of The Entertainment Industry Conference held at Lowes Hollywood Hotel | Photo: Getty Images
LL Cool J told the media mogul that as a child growing up in Queens, New York, he regularly thought of his childhood heroes, including Michael Jackson, Bruce Lee, and Lionel Richie.
He explained how he would envision their lives, taking the best parts of them and putting it together to create a path for himself.
But the Hollywood star reserved the best comment for his granddad, who he described as his "true north." When Oprah asked him if his grandfather was his father figure, the actor replied saying,
"Yes. My grandfather was a great guy."
In 2016, during an episode of "Finding Your Roots," host Henry Louis Gates Jr. revealed to the perennial Grammy host that the woman who he had always known as his maternal grandmother is not biologically related to him.
During the episode, it was learned that LL Cool J's mother, Ondrea Smith had always been suspicious of the genetic link between her and the woman who raised her, Ellen Hightower.
And her suspicions were confirmed by the "Finding Your Roots" team after some gene tests were carried out. Reacting to the news, LL had this to say:
"I mean it's sad, but at the same time, it's… she was my grandmother. Biologically she wasn't, but spiritually she absolutely will always be."
LL Cool J seems to not only have a special bond with his grandfather but also shares a great love for the women in his life — one of them being his mom Ondrea Smith.
LL COOL J'S CHILDHOOD & STRONG BOND WITH MOM
The "NCIS: Los Angeles" star was born James Todd Smith and took his last name from his mom, Ondrea Smith.
While LL Cool J, who plays Sam Hanna, takes down criminals on the CBS show which is about to enter its 11th season, the actor is a loving and caring son.
But it isn't the mere fact that he gets his last name from his mother, Ondrea, that makes them so close. James Todd Smith was raised by his mom, who he described as a strong woman, and most of his values as a man were instilled in him while growing up.
She has also been very supportive of his music career right from when he was a child, even using her tax refund to buy him a Korg drum machine.
Along with the $2000 worth of music equipment he got from his grandfather, that was very instrumental in creating some of the demos which he sent out to record companies before getting his big break.
One of the first things LL Cool J did after getting his big break was to buy his mom a house, and the pair have maintained an excellent mother-son relationship through the years.
The two were all smiles and giggles as they took fans back through the memory lane, and Ondrea shared some pretty "embarrassing" secrets from her son's upbringing.
Bringing the interview to an end, Ondrea Smith said the thing she loves most about her son is how good a family man he is and how he tries to be there for all his children.
LL COOL J'S WIFE AND KIDS
LL Cool J met his wife Simone Smith in 1997 when they were teenagers. The two struck it off immediately and dated for about eight years before tying the knot in 1995.
The couple shares four children and will be celebrating their 25th wedding anniversary this year. They have managed to keep a close-knit family, and they always find a way to be there for their children.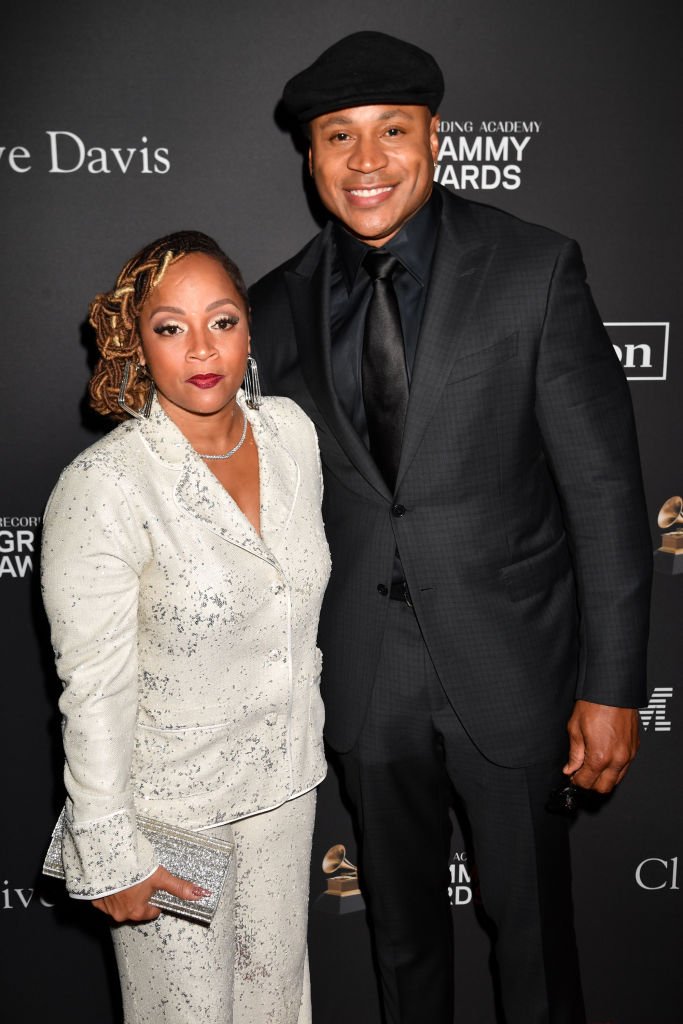 Simone Smith (L) and LL Cool J attend The Recording Academy And Clive Davis' 2019 Pre-GRAMMY Gala at The Beverly Hilton Hotel | Photo: Getty Images
"Definitely putting God first. We both definitely come from a spiritual background, and there's a lot of compromises. Picking your battles [and] respecting each other."
While the couple has not had to deal with any controversies in their marriage, they have had some major battles to overcome.
In 2004, LL Cool J's wife, Simone Smith, discovered a knot on her shin. Shortly after the discovery, she was diagnosed with chondrosarcoma, a rare bone cancer, and it was already at stage 3.
Simone had to undergo a 15-hour invasive surgery that involved removing her tibia bone and replacing it with her fibula from her left leg.
After the surgery, it took Simone two years to recover, and she had to learn how to walk again, but LL had her back through it all, even offering up his fibular for her surgery.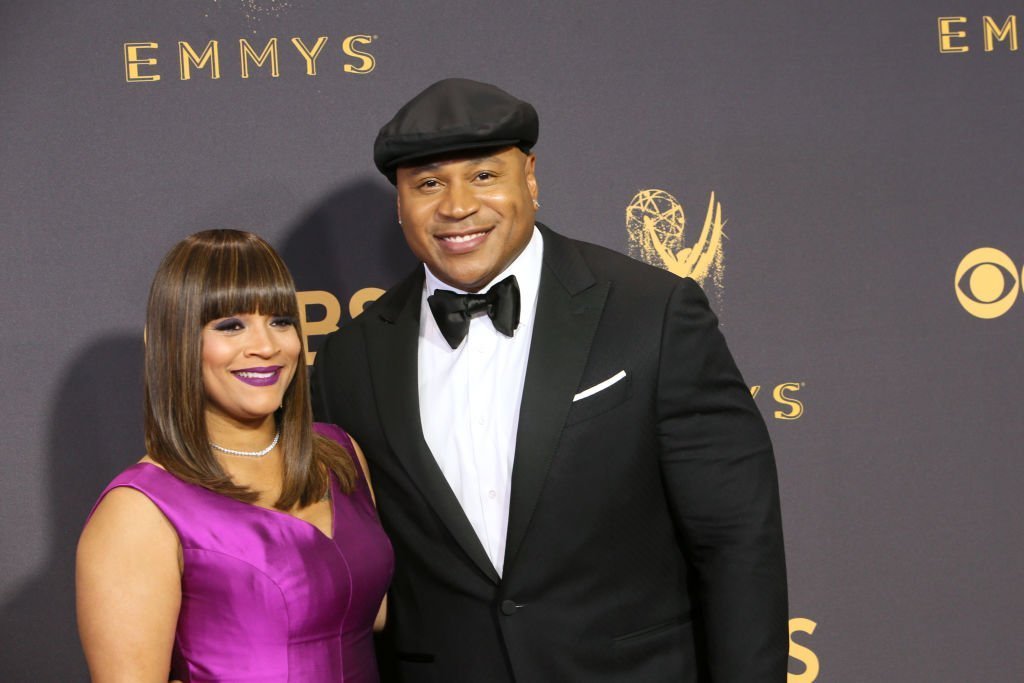 Simone Smith and actor LL Cool J attend the 69th Annual Primetime Emmy Awards - Arrivals at Microsoft Theater | Photo: Getty Images
Simone has been free of cancer for 14 years, and things have been smooth sailing ever since for the couple and their four kids — son Najee, 29, and their three daughters Italia, 28, Samaria, 23, and Nina, 18.
LL Cool J's children are all grown now, but they have the unwavering support of their father, and he always reminds them that they can do anything they set out to as long as they believe in themselves.
Please fill in your e-mail so we can share with you our top stories!