Jill Martin from 'Today' Creates Roundup Video Thanking Healthcare Workers Amid Coronavirus Spread
TV star, Jill Martin has a strong message out on the internet for medical teams who are putting in their efforts to combat the Coronavirus, thereby risking their lives. 
Acclaimed Host, Jill Martin is contributing her quota to the fight against COVID-19 by not just staying indoors but by sending out words of hope and encouragement to medics.
On a TODAY coverage of her video, Martin was elated while she praised and showed appreciation for those in the medical line in their bid to save humanity.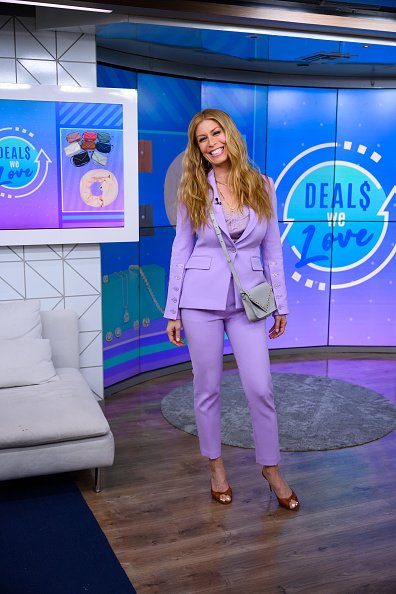 JILL'S INITIATIVE. 
In the video, the Emmy Awards star sported a superhero-like look from make-shift clothing materials. Standing in what looked like a part of her home, Martin held up a thank-you note while informing fans of a task she had at hand.
The "Today" show host wore a blanket in the form of a cape while her hands were wrapped in shiny wraps to form arm shields like the ones in hero movies. She had an "X" designed headgear as let out fans should join her in the challenge of thanking doctors and nurses.
NOT ALL HEROES WEAR CAPES
Martin made it known in the clip that people interested in the task should get hero-like costumes or make one while sharing a video of them appreciating medical practitioners.
The lengthy video went onto show some compilation of fans who obliged. Kids dressed up in several superhero costumes as they declared their love and admiration for doctors and nurses. The heartwarming clips could bring tears to anyone's eyes as the value of life was measured. 
OTHER CELEBRITIES SHOW APPRECIATION 
Another famous face who recognized the immense contribution of healthcare workers was the POTUS senior advisor, Ivanka Trump. 
Just like her dad, Ivanka has been sending out words of hope to the public on the on-going health crisis. The business mogul took to her Twitter page, where she shared an emotional message praising health workers.
God bless the doctors, nurses, healthcare workers & first responders whose tireless dedication and sacrifice protect our collective health + safety.

Practice social distancing & save lives! Follow all CDC guidelines and please, please stay home if you are able! ❤️ #TogetherApart pic.twitter.com/MoDweBsgkq

— Ivanka Trump (@IvankaTrump) March 18, 2020
In her tweet, she added a photo of medical personnel in scrubs and protective outfits. The health workers held up signs which portrayed a simple message about "staying home." 
Kate Middleton and Prince Williams also played their part as they paid a visit to health workers on duty at a London NHS 111 center.
The Duke and Duchess of Cambridge were filled in on updates of how patients were faring and the statistics of the infected fellows.