Alicia Keys Admits Dad's Absence Left a Hole in Her Life & Opens up about Struggle to Find Herself in New Memoir
In her upcoming memoir, singer Alicia Keys talked about the effect her father's absence had on her and how she struggled to find herself.
Alicia Keys opened up about her struggles in an upcoming memoir. In the book "More Myself," Keys wrote about how she struggled with the absence of her father, stating that it left a hole in her life.
Alicia revealed that at some point, she realized she had been pretending to be what she wasn't. The singer stated that one way she had pretended was by putting on a tom-boy persona.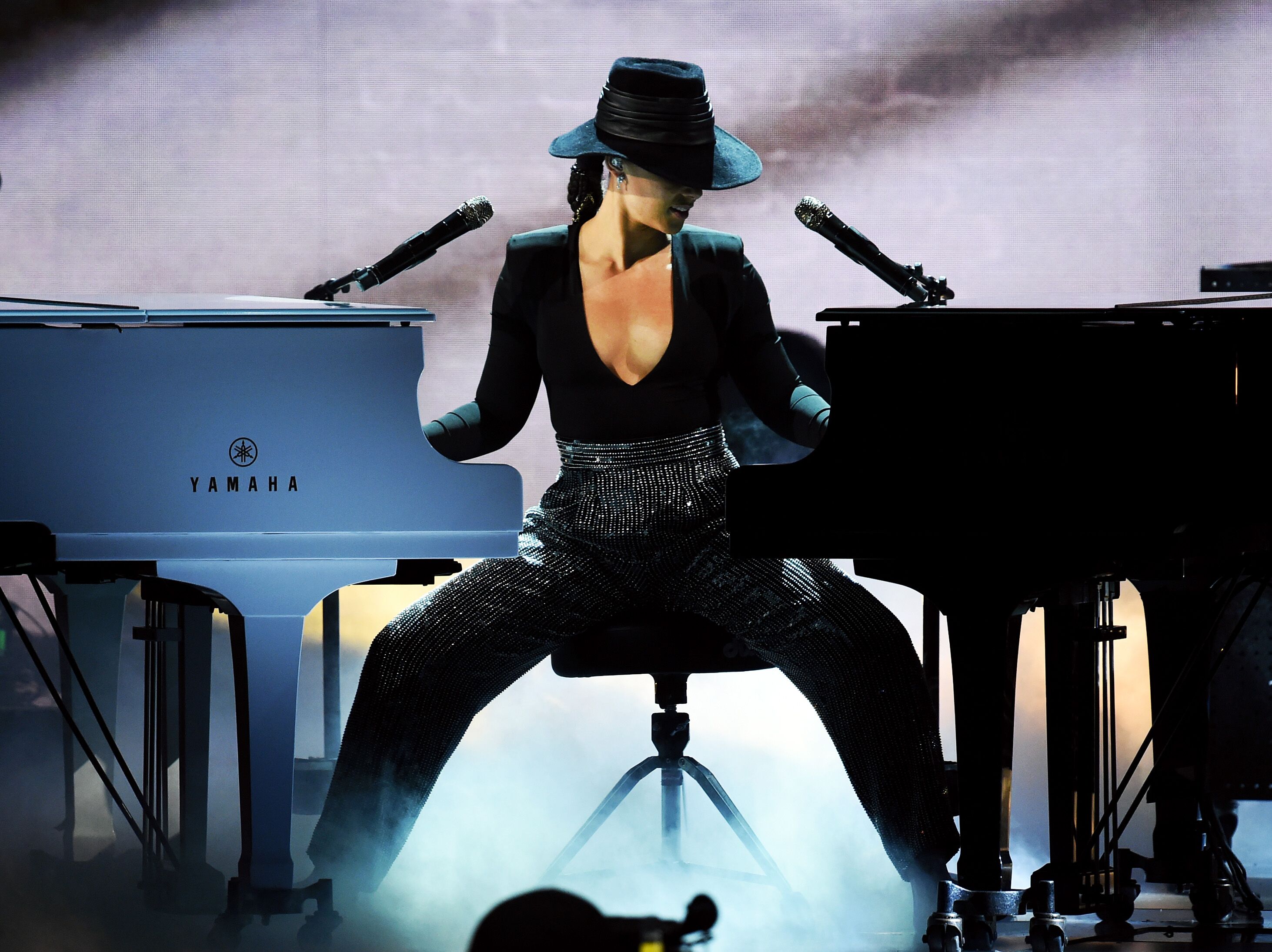 The "No One" crooner explained that this persona had been a coping mechanism for the absence of her father. Alicia was born to an Italian-Scottish mother and an absentee African-American father.
Speaking about her father's absence, Keys explained that she understood that he had been good-intentioned toward her, but his absence affected her in ways she was still discovering.
In an interview with People, the singer discussed the topics she wrote on in the book. The award-winning Grammy artist stated the fact that for a while, she wasn't living an authentic life.
Alicia Keys explained that she had pretended to have a perfect life, which became oppressive for her. She said:
"... but when I really looked at myself, I realized that my whole life, I've kind of been putting on a mask."
The mother of two also explained that she had struggled with her identity. But Keys' mother was always there to help her answer the potential questions she may have had about her biracial identity.
The New York Times Bestseller explained that her mother had understood that she'd would be forced to identify with a race. Thus, she raised Alicia as a black girl.
Keys also spoke about how she had been an exceptional student but got into her fair share of trouble as a teenager. She confessed that she had once used a fake ID to sneak into a club called Tunnel.
Speaking on her experience in the entertainment industry, Alicia opened up about how she had felt exploited during her first photoshoot. She described how the photographer had directed her to reveal more skin while he took her photos. Keys said:
"Open up your shirt a little, he says……… I swallow my misgivings, tuck my thumb between the denim and my skin, and obey.'"
Keys said that even after she had been in the industry for five years, she felt a sense of emptiness and had been close to having an emotional breakdown. In response to her feelings, she took a year off work and took a trip to Egypt.
Earlier this month, Alicia Keys described her book as being both an autobiography and a narrative documentary. She revealed the release date of the publication as of November 15, adding that it comes approved by Oprah.
In 2015, Oprah disclosed that she was starting a new imprint with Flatiron Books called "An Oprah Book"
According to her, the imprint would focus on publishing non-fiction stories. Three years after her announcement, Keys' book is set to be the imprint's first title.