Jennifer Lopez Didn't Realize Her Responsibility in Playing the Role of Selena
More than two decades after starring as the late Tejano singer in the 1997 biographical drama "Selena," Jennnifer Lopez recalled how huge the movie was for her life and her career.
Over two decades ago, Jennifer Lopez, then 26 years old, was a relatively unknown performer when she was asked to play the role of star Selena Quintanilla-Pérez in the 1997 biography movie.
The up-and-coming actress who had never met Selena before she had the chance to play her, never had a clue that the role would go on to have such a significant influence on her life and career. The movie earned the young actress her first Golden Globe nomination.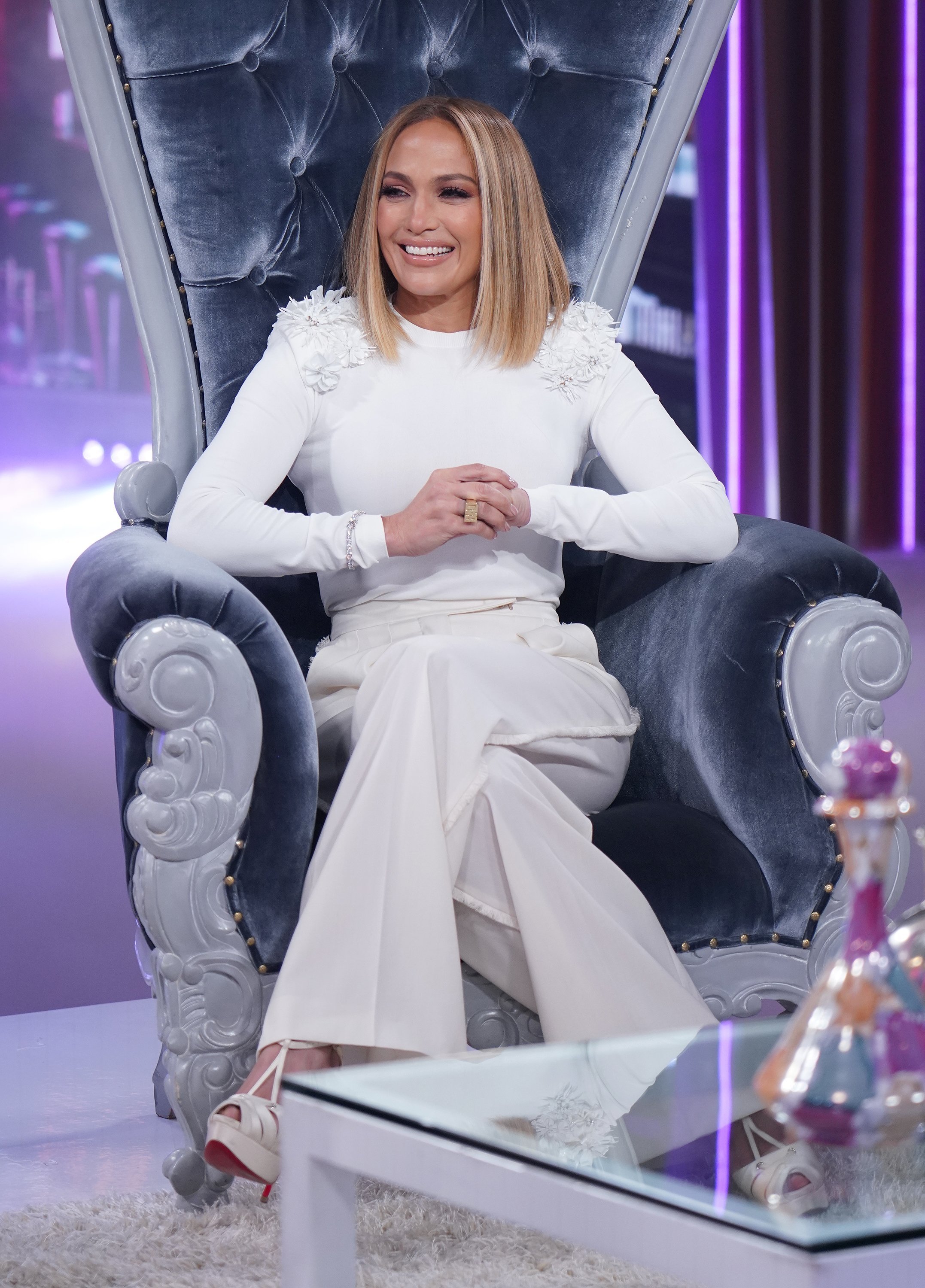 Jennifer Lopez, 50, spoke about her role in the movie during an interview on Apple Music's Beats 1 radio show, describing it as a "beautiful time in her life," that taught her so much about life. She continued:
"I was young, I was 26 when I played Selena. I didn't realize, at the time, the responsibility that I had, all I wanted to do was do her memory and that moment justice."
In the movie, Lopez had to lip-sync over Selena's songs because, at that time, she was just a performer and did not have much experience singing. 
The singer explained in a flashback video on Entertainment Tonight that this posed some challenges as she struggled with holding the mic to her mouth while performing Selena's songs.
Jennifer Lopez admits that she had to soak up every aspect of Selena's life to be able to embody the role entirely, even spending time with the late singer's family and sleeping on her bed at home. 
Despite the success of the film, Jennifer Lopez still received some backlash from a group of fans who believed that she was not the right fit for the role.
REMEMBERING A STAR
Grammy award-winning singer Selena was killed in a shooting at the Corpus Christi motel, Texas. The iconic star was aged 23 at the time of her death and had just won the coveted Grammy award the previous year.
Her death stunned her fans and sent ripples all over Texas, all the way down the Mexican border, prompting non-stop coverage on TV and radio stations.
During her short life, the amiable singer made history by lifting the Texas-based folk music known as Tejano to mainstream heights it had never experienced before. 
She was able to land seven No. 1 singles on Billboard's Hot Latin Tracks (now known as Hot Latin Songs). Selena was a huge inspiration to many singers, and recently Jennifer Lopez paid tribute to the music icon as she celebrated 23 years since her breakout movie role in "Selena."
The "Maid in Manhattan" star shared a video which featured scenes from the 1997 movie, footage of Selena before her death and clips of past interviews of J.Lo discussing the late music star. Jennifer captioned the video, writing:
"Join me today in #CelebratingSelena. I can't believe it's been 23 years since this incredible movie came out and 25 years since her passing."
JENNIFER LOPEZ CAREER
J.Lo has had a successful hybrid career in music, movie, fashion, television, and fragrance. She is worth an estimated $400 million, earning approximately $40 million every year.
But the "Jenny from the Block" crooner started from humble beginnings and clawed her way to the top through a lot of hard work and dedication. 
In 1991, Jennifer got her first major career break when she was cast as a "Fly Girl" dancer in "Living Color." J.Lo decided to pursue an acting career in 1993 and ended her stint on "Living Color."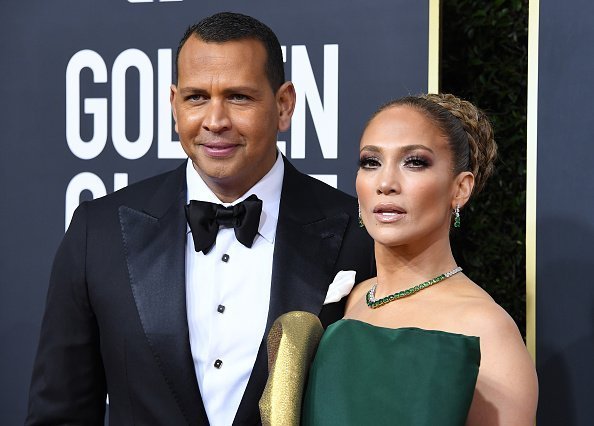 Fortuitously, the actress got her first leading role in the 1997 biopic film, "Selena," which earned her a Golden Globe nomination. She also became the first Latin actress to make more than US$1 million for a movie.
Seemingly inspired by her role in "Selena," J.lo launched her music career with her first studio album "On the 6" (1999), which started a Latin pop movement in the US music industry.
She followed up with her second album "J.Lo," which was simultaneously released with her 2001 hit movie "Wedding Planner." With the two releases, Jennifer became the first woman to have a number one album and movie all in the same week.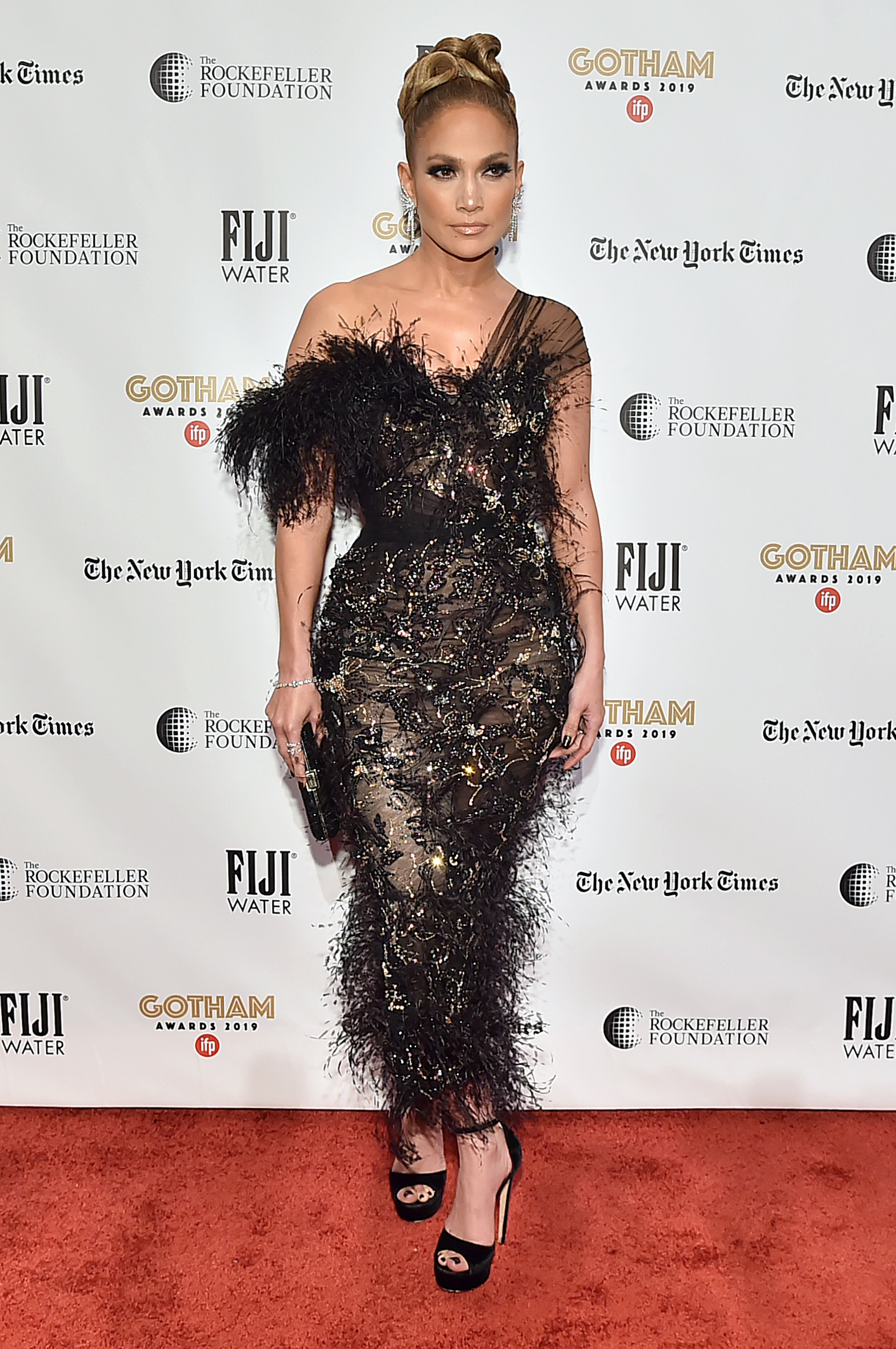 Other Jennifer Lopez movies include "Anaconda," "Out of Sight," "Maid in Manhattan," "Shall We Dance?," "Monster-in-Law," etc.
In 2019, Jennifer Lopez's "Hustlers'" role as a stripper earned her, her second Golden Globe nomination and a Screen Actors Guild Award nomination.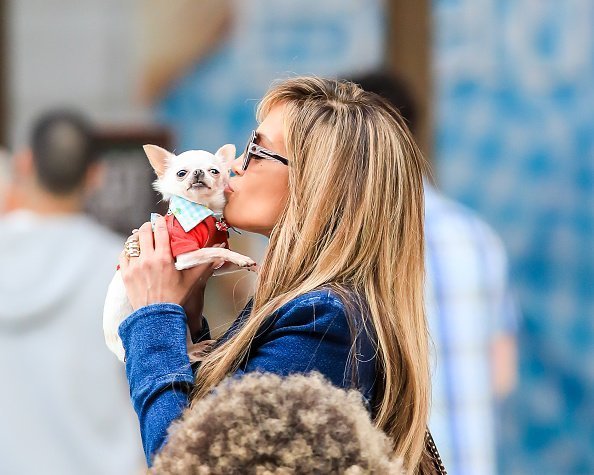 The movie generated a lot of Oscar buzz, and when asked on CBS This Morning  by co-host Tony Dokoupil if she could get an Oscar with her role in Hustlers, Jennifer replied:
"I mean, I hope so, I hope so."
J.Lo, who received a landmark star on the Hollywood Walk of Fame for her contributions to the music industry, was also ranked by Forbes as the most powerful celebrity in the world in 2012.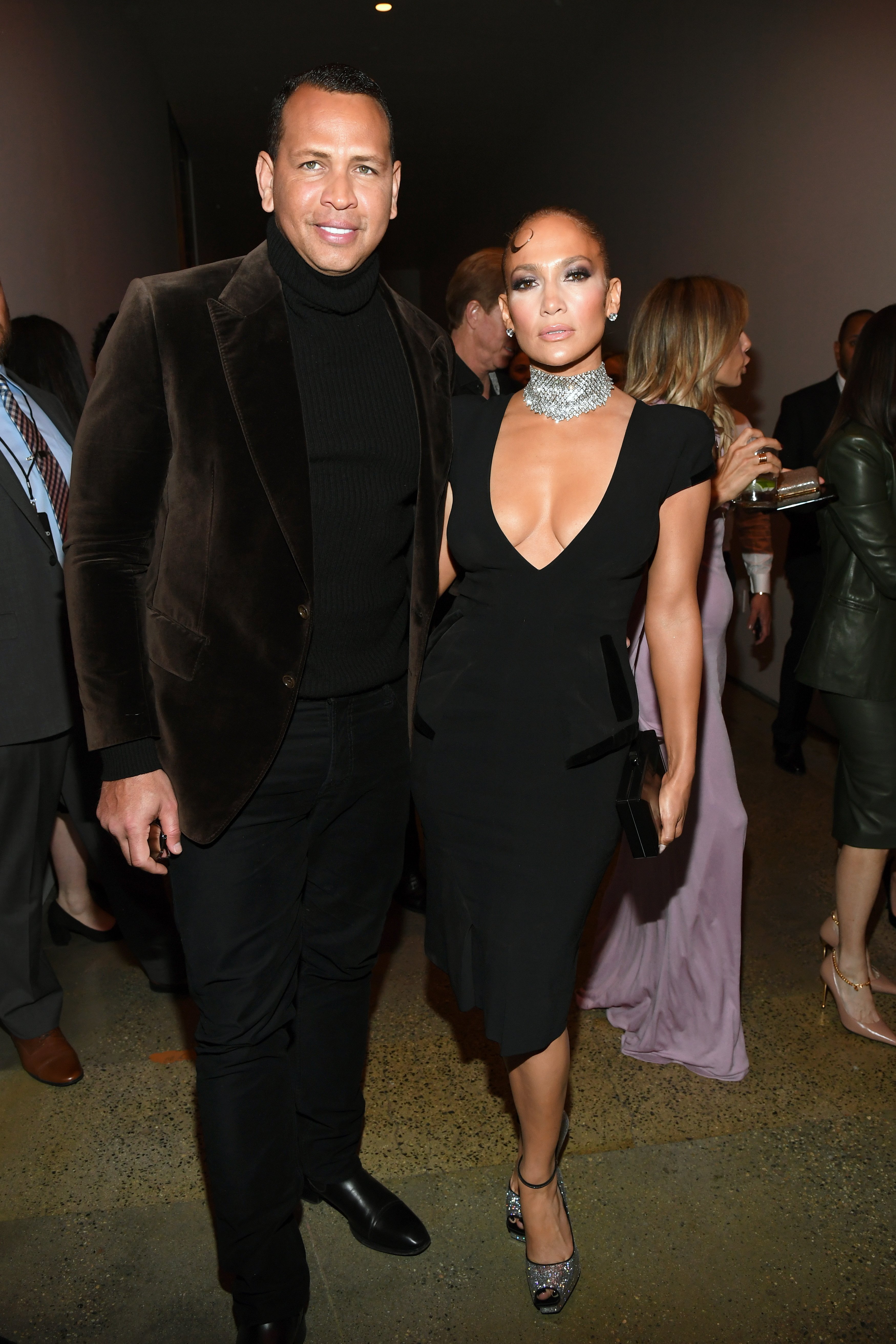 JENNIFER LOPEZ'S PERSONAL LIFE
J.Lo has had something of a real journey when it comes to her personal life. The whole world took notice when Jennifer Lopez was engaged for the fifth time to her boyfriend, Alex Rodriguez.
Since J.Lo and Alex started dating, they have quickly become one of Hollywood's cutest couples, and fans of the lovebirds are hoping that the mother-of-two will be fourth time lucky when they eventually walk down the aisle.
Before her recent engagement to Alex, the music icon had been previously engaged four times, with three of those leading to marriages.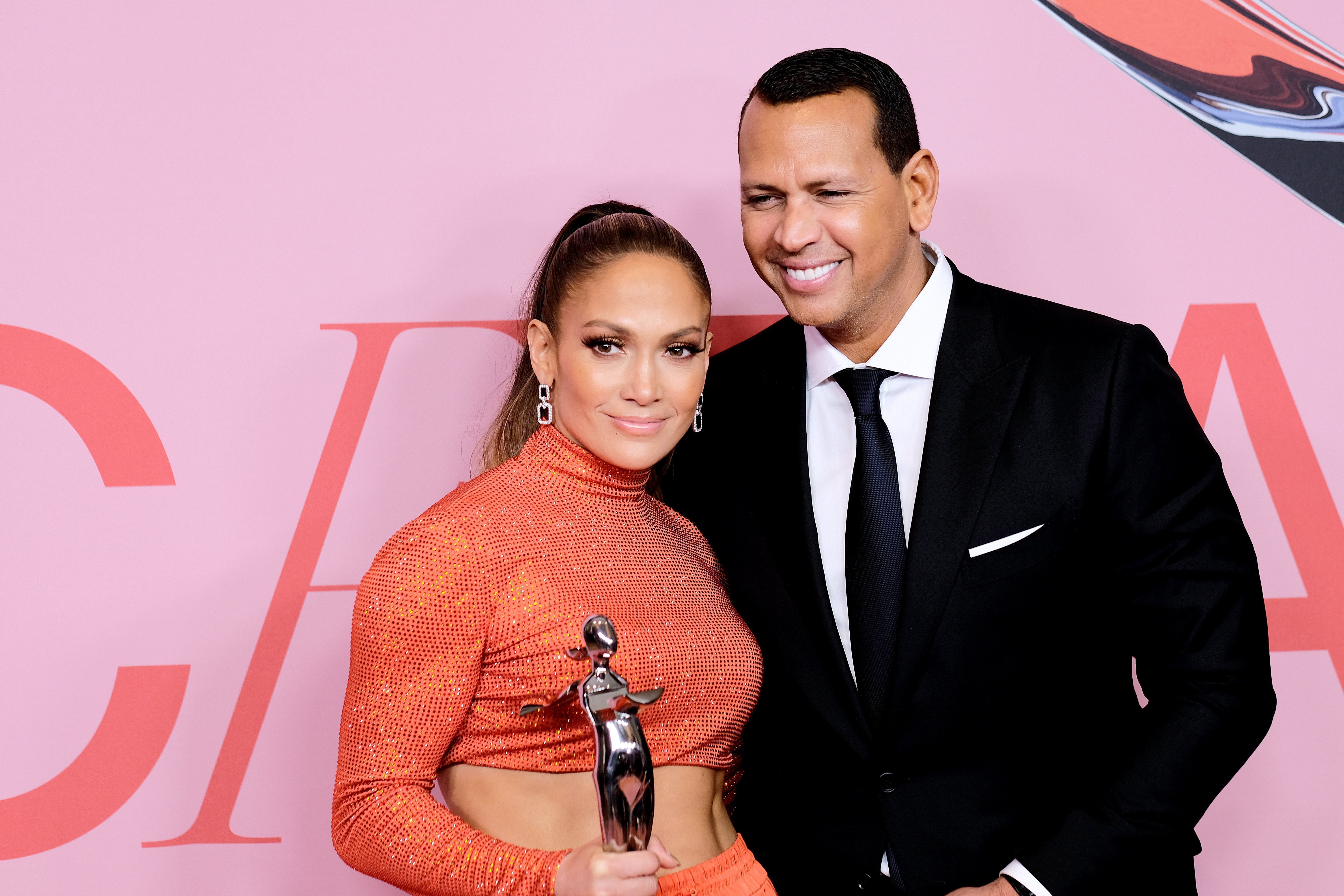 Her first marriage to restaurateur Ojani Noa ended a year later. In 2001, J.Lo then married her backup dancer Cris Judd, but the marriage also failed to live up to expectation and crashed after a year.
She famously also had a whirlwind romance with actor Ben Affleck that resulted in an engagement, but the two never got married. In a recent interview, Ben revealed he still talks to Jennifer and expressed his deep admiration for her.
Her longest marriage was to musician Marc Anthony. The duo got married in 2003 and announced their separation in 2011, eventually finalizing their divorce in 2015.
Jennifer Lopez's kids Max and Emme, with her ex-husband Marc Anthony, are the only kids she has to date.