Tori Roloff Melts Hearts with Photos of 4-Month-Old Baby Lilah in a Black Floral Dress & Bow
Star mom, Tori Roloff, warmed up the timeline after she posted beguiling images of her baby daughter, Lilah, who smiled contagiously.
Reality star, Tori Roloff, is one of Hollywood's moms who continuously flaunt their affection on social media to the delight of fans. 
Her recent Instagram upload was no different after the loving mom-of-two shared an appealing photo of Baby Lilah.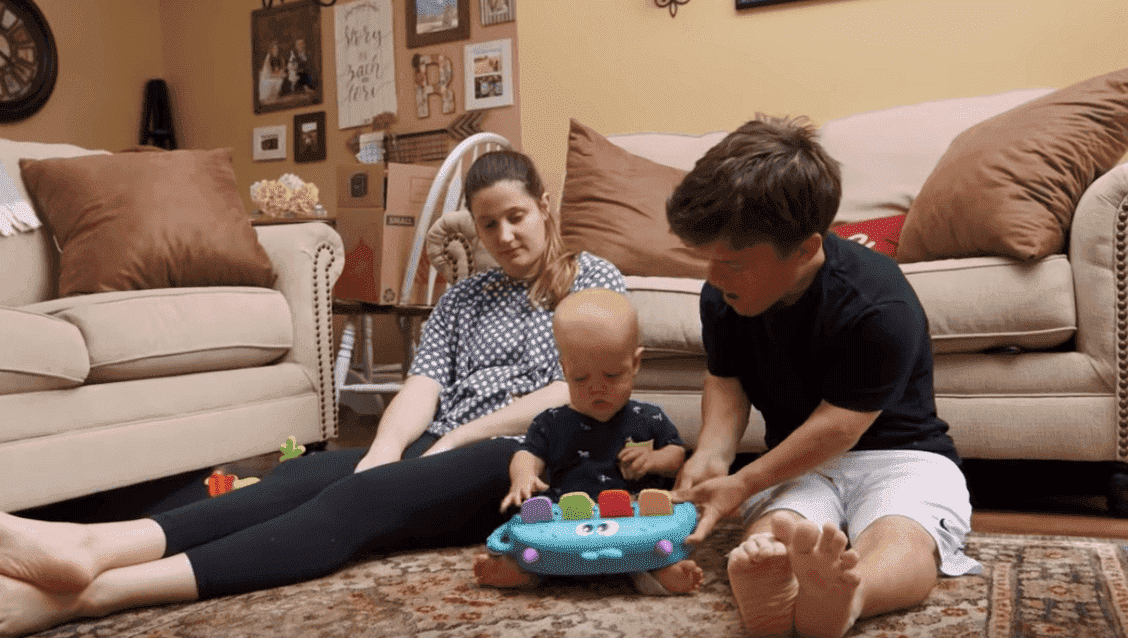 ADORABLE LILAH
The 4-month-old baby girl looked charming in her little floral dress, which was spiced up with a dainty headband and cute baby Moccasins. Lilah completed her snapshots with captivating toothless smiles.
In her caption, Tori informed moms of a giveaway she was doing in collaboration with Snuggle Me, where she'll be giving out three baby products to three winners.
ALL ABOUT LILAH
 After coming across the reality star's baby's photos on the timeline, fans took to the comment section to give their undiluted admiration to the toddler. A follower fawned over the little star: "She is just so precious, I look forward to every pic or video … "
Tori Roloff once made it known that the young chap was taking his time to adjust concerning his "big bro" status.
Another fan gushed: " Her little Moccasins are adorable" Among fans, grandpa Matt Roloff also popped in and exclaimed: "What a sweet pea!!" Other fans got busy with putting up entries for Tori's giveaway.
A NEW ADDITION 
Fans would notice that baby Lilah is growing faster, and in no time, she'll be running around the house with big brother Jack. Taking it back a bit, Lilah Ray was born a few months before her parents rang in the new year.
As the latest addition to the Roloff family, the baby girl was celebrated on Instagram by her parents and the extended family. Speaking with PEOPLE, the celebrity expressed her joy over her baby daughter. Tori and Zach Roloff first announced that they were expecting in May 2019.
SWEET MOMENTS
With Lilah Ray Roloff in the picture, the doting mom kept fans buzzed up with winsome pics of the baby girl and her moments with the family.
When it comes to Jackson and his relationship with his baby sister, Tori Roloff once made it known that the young chap was taking his time to adjust concerning his "big bro" status.
The little one arrived just in time for Christmas, and she had her first Christmas with pictures showing her going hunting for a Christmas tree with the family and getting all decked up for the season!