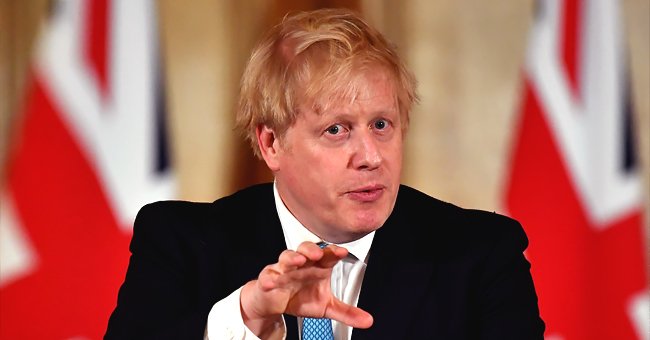 Getty Images
UK Prime Minister Boris Johnson Tests Positive for Coronavirus
Boris Johnson is the latest member of the UK ruling class to test positive for Coronavirus, and he is confident of beating the virus amid other assurances.
With the world's government doing all they can to combat the spread of the Coronavirus, UK's prime minister, Boris Johnson, has tested positive for the virus. The PM shared the news in a 2 minutes 11 seconds video clip on Twitter.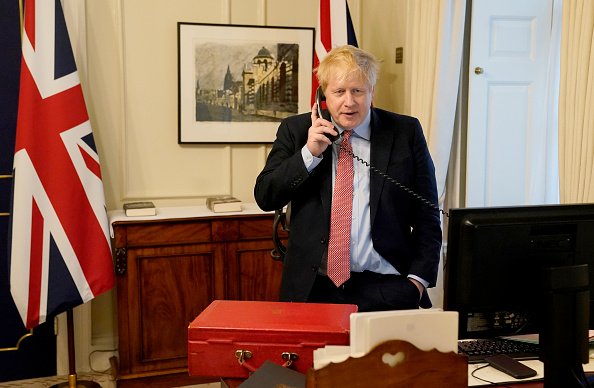 Prime Minister Boris Johnson on the telephone to Queen Elizabeth II for her Weekly Audience during the COVID-19 pandemic at 10 Downing Street on March 25, 2020 | Photo: Getty Images
In it, Johnson addressed the people of the UK, saying he wants to bring them up to date with his health status. He said,
"I've developed mild symptoms of the Coronavirus, that is to say, the temperature, and a persistent cough."
The PM noted that on the advice of the Chief Medical Officer, he took a test, which came out positive. He is self-isolating and working from his home.
Johnson assured the citizens and residents of the UK that he would keep heading the government's effort to fight the Coronavirus, thanks to technological advancements.
The PM went on to thank the NHS and everyone working to curb the virus.
Johnson also assured the people of the UK that they would overcome the virus by effectively complying with safety measures. He ended the message by asking everyone to stay home and safe.
The PM's diagnosis is coming within two days of BBC reporting that Prince Charles tested positive for Coronavirus. The Prince of Wales and his wife, Duchess Camilla have been self-isolating at Balmoral Castle, but remain in good health.
Please fill in your e-mail so we can share with you our top stories!