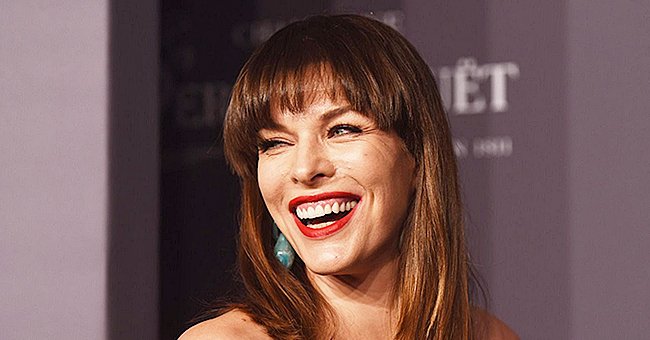 Getty Images
Milla Jovovich Shares Video of Baby Daughter Osian Melting Hearts with Her Grins and Giggles
"Resident Evil" star, Milla Jovovich, shared pictures and video of her baby daughter, Osian, on Instagram, melting hearts with her cute grins and irresistible giggles.
The famous actress, Milla Jovovich, posted pictures of her baby on Instagram in slides. The first slide showed her blonde haired baby girl, in a black and white baby onesie. The second slide is endearing, showing the baby smiling happily at the camera. She captioned it:
"Baby Osian and Dash to the rescue so we can smile all day!"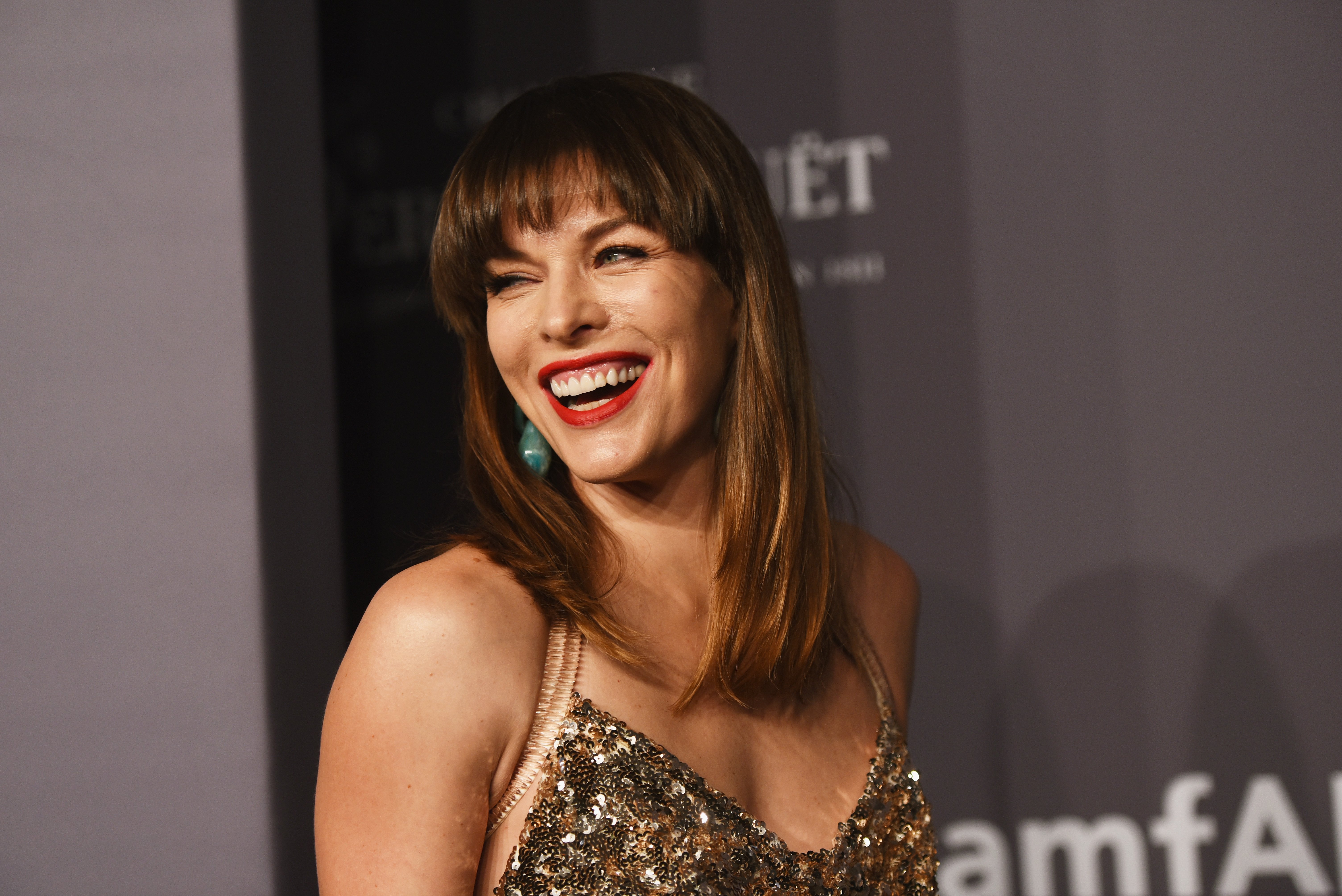 Milla Jovovich attends the amfAR New York Gala at Cipriana Wall Street in New York City on February 6, 2019. | Photo: Getty Images
Many fans commented on how cute the baby is and how beautiful her smile is: One said: "My goodness! How precious." The movie star also wrote that she hoped everyone is doing well and staying safe during this period, sending lots of love to her fans.
There was also a picture of Dash sitting in a tree, in the third slide. Dash who is four years older than baby Osian is the second child of the actress.
The two met while working on the popular movie, "Resident Evil," in 2002.
Osian was born on February 2, 2020. Milla announced her baby's pregnancy last year August by sharing a snap of her with her baby bump in a beautiful black dress.
She revealed that she was concerned about the pregnancy after undergoing an emergency abortion due to preterm labor, two years earlier.
The "Two Moon Junction" star explained when announcing the birth of her newborn that Osian is a welsh boy name, and it is pronounced "Oshin."
Osian is the third child and daughter of the actress with her husband, Paul W.S Anderson, whom she got married to in August 2009.
The two met while working on the popular movie, "Resident Evil," in 2002. Anderson wrote and directed the film, while Milla starred in it. The actress gave birth to their first child, Ever Gabo, in November 2007.
Their second child, Dashiel Eden, who is also a girl, was born on April 1, 2015. After the birth of her second child, the actress shared in a blog post on "Romy and the Bunnies," that her favorite part about being a mother is hearing her daughter's laughter.
Milla, who gained a lot of weight during her first pregnancy, revealed that she set an exercise goal of twelve thousand steps a day, and also eat healthy, which helped immensely with her weight issue during her second pregnancy.
Please fill in your e-mail so we can share with you our top stories!