Erica Dixon of LHHATL Shares Adorable Picture of Her Twins Showing Their Tiny Teeth
"Love & Hip Hop Atlanta" star Erica Dixon shared an adorable photo of her twin daughters, Eryss and Embrii, leaving many of her fans drooling. 
Erica Dixon's lovely angels, Eryss and Embrii, now have teeth and were proud to show it to the world in a new picture posted on their Instagram page, by their proud mother. 
In the photo, the twins sat beside each other on a white overlay, and smiled happily, with their new growing teeth very much visible as they did so.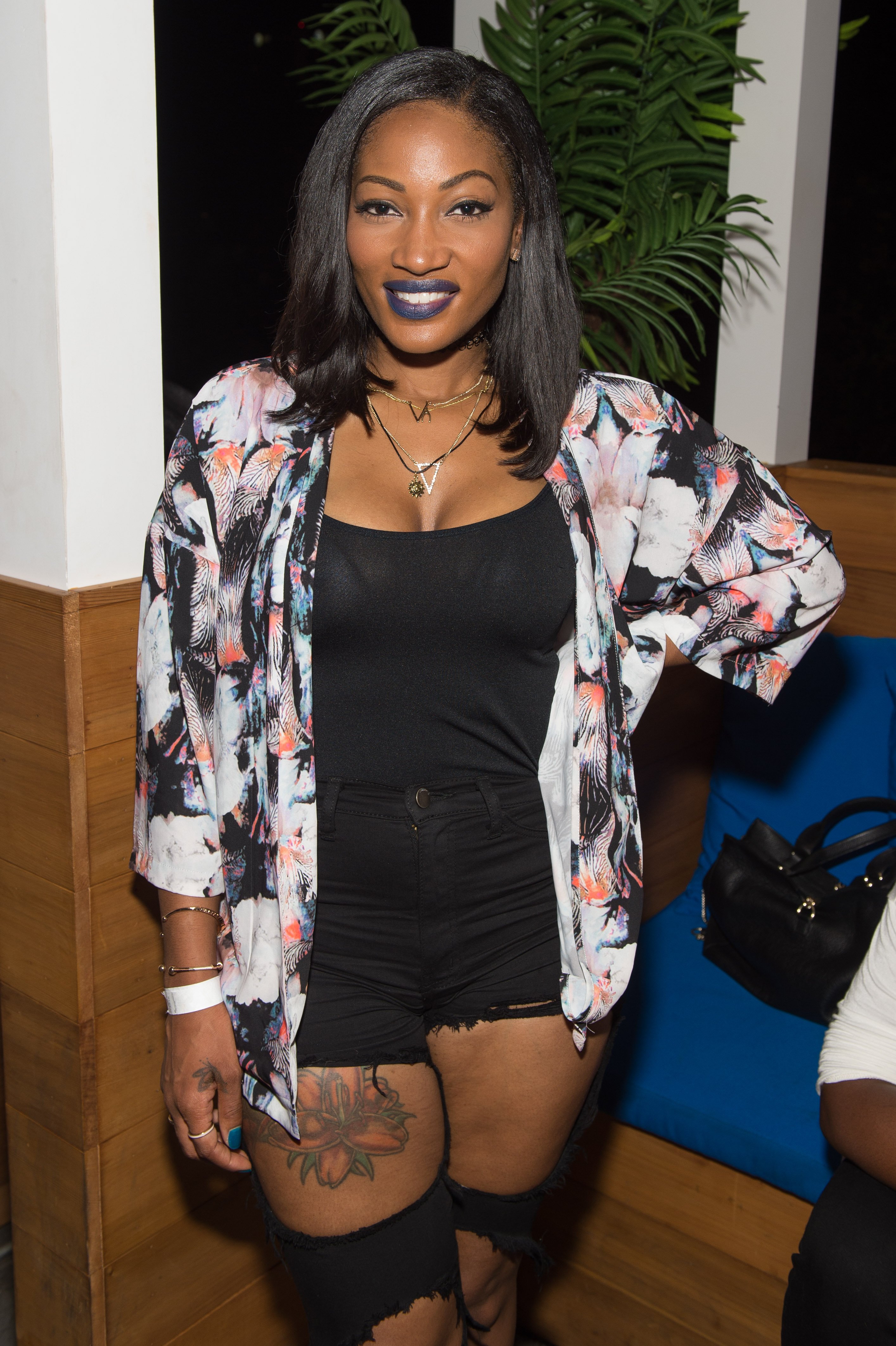 The sisters wore jeans pinafores over their white onesies and matched their cute look with white baby shoes and socks. The beautiful babies looked to be delighted with growing their first teeth too. 
In her caption to the post, proud mom, Erica Dixon revealed the pleasant milestone of her twins' first teeth by writing: 
"We have teeth!!" 
Fans of Erica and her adorable twins were enthralled by the picture and took to the comment section to share their love for the girls. One fan said that Eryss and Embrii are the most beautiful twins she had ever seen. 
Another fan said that the twins looked so cute, while a third fan thanked Erica for posting the picture, adding that her twins were so beautiful to see. 
The sisterly love exhibited by Emani attracted positive reactions from Erica's fans.
Erica Dixon is a mother of three daughters. Apart from her cute twins, she is also the mother of Emani Richardson, the child she shares with rapper, Lil Scrappy. 
Emani has so much love for her twin sisters, and spends time with them, something which her mom is happy about, and also talked about in a post on Instagram, writing: 
"I love the way she loves them. The phone calls when she's away still tickle me… asking, are her babies ok." 
That post was accompanied by a charming picture that showed Emani carrying one of her twin sisters, who was sleeping and kissing her sweetly on the head.
The sisterly love exhibited by Emani attracted positive reactions from Erica's fans, with one of them calling it "true love."
Emani continues to grow so fast and is now 14-years old. Only last year, she attended her eighth-grade formal dance, wearing a beautiful feathered gown, lovely makeup, and rocking a ponytail hairstyle. 
The photo, which Erica Dixon shared on her Instagram page, showed how much Emani is growing, and also showed the striking resemblance between mother and daughter.