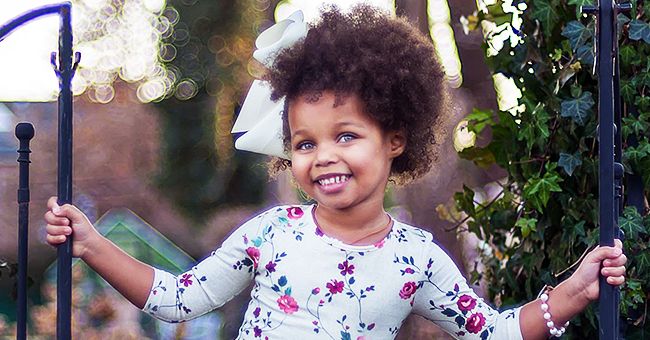 facebook.com/sherrieneely.
Grandfather and Granddaughter Start Daily Dance-offs While Keeping Their Distance Amid Quarantine

Marvin Neely and his granddaughter Kira began having dance-offs to cope with missing each other in the midst of coronavirus fears.
In the clip posted by Kira's mom Sherrie Neely to Facebook recently, Marvin and Kira are seen dancing to the Jackson Five song "ABC."
The adorable video shows the pair taking turns breaking out dance moves. They observe each other's performance from over the road.
EXCEPTIONAL DANCE MOVES
"Kira loves her 'Papa' so much and they've now started daily 'dance offs' since the virus is keeping them separated," Sherrie captioned the video.
Sherrie added that she's never seen her father, who's turning 81 years old in May, dance. However, the older man is truly putting forth incredible energy and has some exceptional moves.
As of this writing, the video has already been viewed more than 634,000 times. It also amassed over 20,000 likes and 18,000 shares.
SOCIAL MEDIA RESPONSES
"With all the horrible events happening every day these are the memories this little one will have her whole life," one person commented. Another user said thanks to Marvin and Kira for putting a smile on her face.
Someone else commented that their video is the sweetest ever. Meanwhile, another person said that she admires the beautiful connection they have.
Marvin and Kira kick a soccer ball across the street to one another in addition to their dance-offs
ALWAYS BEEN CLOSE
As reported by Today, when Kira was a baby, her grandparents moved into the house across the street in her Nashville, Tennessee, neighborhood.
The 6-year-old has consistently been close to her "Papa" and "Grandmama," according to Sherrie. So it has been hard for Kira to stay socially distant from them due to the coronavirus pandemic.
Earlier this month, Kira had begun staying away from her grandparents. The kindergartner has been off of school since March 12.
In an interview with E! News, Sherrie said that having to social distance herself and her daughter from her parents has made her appreciative to have her parents near to them. The doting mother is likewise thankful to be able to "continue to have fun and make memories."
As reported by Today, Marvin and Kira kick a soccer ball across the street to one another in addition to their dance-offs. The latter additionally makes chalk drawings in her driveway for her grandparents to view from a distance.
Please fill in your e-mail so we can share with you our top stories!