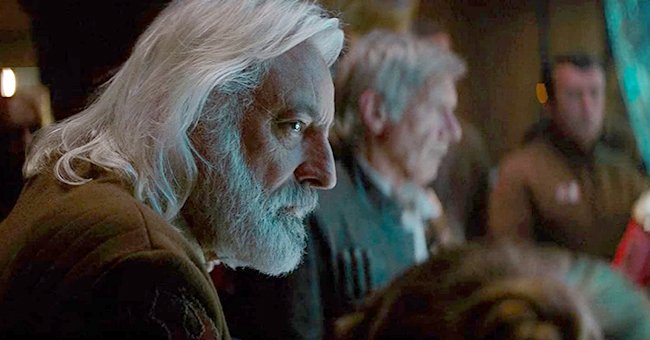 Twitter/walescomiccon
TMZ: Andrew Jack of 'Star Wars' Fame Dies at 76 after Testing Positive for Coronavirus

"Star Wars" actor and famed dialect coach Andrew Jack reportedly developed complications after contracting the coronavirus and passed away on Tuesday morning.
According to reports by TMZ, the 76-year-old actor died while in a Surrey hospital just outside London after developing complications due to COVID-19.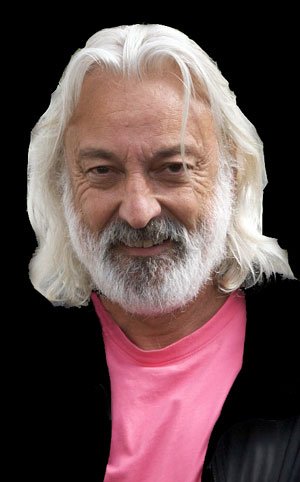 A portrait picture of actor and dialect coach Andrew Jack taken in 2011. | Source: Wikimedia Commons
Andrew's rep, Jill McCullough, confirmed the news to the outlet and added that his wife, Paula, couldn't be with him when he passed due to being in isolation in Australia.
Due to the pandemic, there might not be a way for the family to hold a proper funeral at this time.
Although best known for his acting in various installments of the "Star Wars" franchise, including "The Last Jedi" and "The Force Awakens," Andrew is the dialect coach that invented "Elvish" and the accents of "Middle Earth" in "Lord of the Rings."
Right up until production got halted amid the coronavirus pandemic, Andrew worked as the dialect coach on the upcoming "Batman" film featuring Robert Pattinson.
After news of Andrew's passing, his co-star on "Star Wars," Greg Grunberg said that he is "one of the kindest people [he] ever worked with," and described him as being a "talented, beloved gentleman."
Having worked with A-list actors including Pierce Brosnan, Robert Downey, Jr., and Cate Blanchett over the years, Andrew became an expert in his field and a leading dialect coach in the British and American film industries.
Also upcoming is Andrew's last appearance as an actor in a feature film. Currently, in the post-production phase, the 76-year-old stars as Doctor Thompson in "Rising Wolf."
Impressively, Andrew worked as a dialect coach on 114 different productions since the 1980s. Even though his 14 acting credits pale in comparison, they made a memorable impact nonetheless.
The entertainment industry lost another legend due to the coronavirus pandemic on March 25, when Mark Blum passed away at the age of 69.
Mark, known for his roles in "Desperately Seeking Susan" and "Crocodile Dundee," got diagnosed with COVID-19 a week before he passed away at a New York Presbyterian Hospital. According to his wife Janet, Mark had pre-existing asthma.
Following his death, Madonna, who starred with Mark in "Desperately Seeking Susan," reacted to the "really tragic" news and sent her condolences to his family.
Other celebrities reached out as well. Cynthia called Mark "one of the loveliest humans ever," while Rosanna Arquette said that she felt "deeply sad" at the passing of such a "kind man."
Please fill in your e-mail so we can share with you our top stories!