Kandi Burruss Impressed as 4-Month-Old Daughter Blaze Holds Milk Bottle by Herself to Drink
Kandi Burruss' mini-me is upstaging her mom in the field of captivating her fans with adorable images. A recent post featured the 4-month-old drinking from her bottle.
The self-isolation being observed during this period has made families bond and grow more. For the reality TV star's husband, Todd Tucker, it's time to show off his daughter's super skill at just 4-months-old.
Mr. Tucker uploaded an image of the youngster sitting comfortably in a rocking chair, as she drank to her fill while holding her bottle.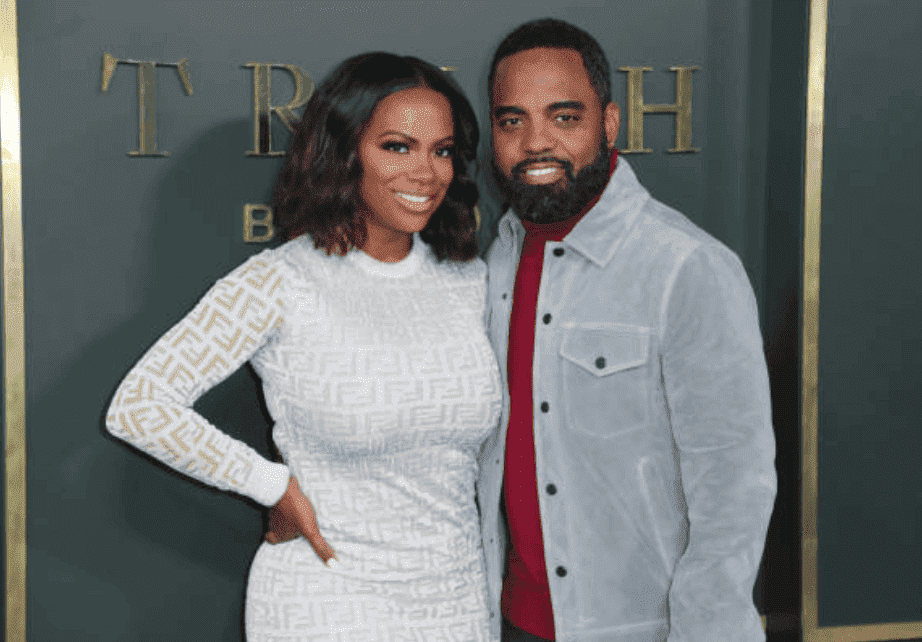 The little princess had a colorful bib pinned to her blue onesie, and the doting dad gushed on the post by writing, "@blazetucker was like I got this for daddy."
Emojis and sweet words made its way to the comment section after fans saw the awesomeness of the cuddly little toddler. One fan jokingly implied that baby Tucker is quite grown and should have a bigger sippy cup to drink from.
Just like daddy and his fans, Kandi cannot get a hold of herself when she gushes on her little one. When the "RHOA" star isn't all about her baby, then she's sharing core family experiences with her fans, amid the coronavirus pandemic.
The singer and actress also reveals essential details concerning herself via interviews.
In a recent workout post that featured their 4-year-old son, Ace Tucker, Kandi's daughter, Riley Burruss, and her uncle, Patrick Dallas, and Todd's daughter Kaela. the pack all seemed to be enjoying their routine in a driveway, while baby Blaze viewed the whole session from her chair. The post was captioned,
"@kandi's fam working out!! ?️‍♀️."
The 4-month-old doesn't only engage in sitting and staring around the house but participates in fun family vacations. Before the Quarantine episode, Blaze visited a Jamaican pool.
Apart from spending time with the family, the singer and actress also reveals essential details concerning herself via interviews.
In an attempt to clarify whether or not she starred in Fox's "The Masked Singer" show, she jokingly explained that she is not part of the series but may have lots of singers who sound like her in the entertainment industry.
For her feature on the "Real Housewives of Atlanta," Kandi spoke about the beef between fellow cast members, NeNe Leakes and Kenya Moore. Kandi revealed that she is over all the drama on the show.
For Mrs. Burruss, it's nothing but being petty, and as much as she called out NeNe for her inappropriate behaviors, she still joked about it via an Instagram post.