Kandi Burruss from RHOA Shares Adorable New Photos with Her Son Ace & Baby Daughter Blaze Who Share Similarities with Her
Kandi Burruss shared pictures of her children on social media, gushing over how grown they are and how much they look alike.
Having children is a delight and a blessing. Being able to watch them grow is a privilege that one enjoys and cherishes for a lifetime. Irrespective of the countless sleepless nights, it is adorable to see children develop.
Kandi Burruss is having the time of her life as she has been gushing over her new baby, Blaze Tucker. She posted a cute picture of herself and her last two children sitting on the edge of a swimming pool.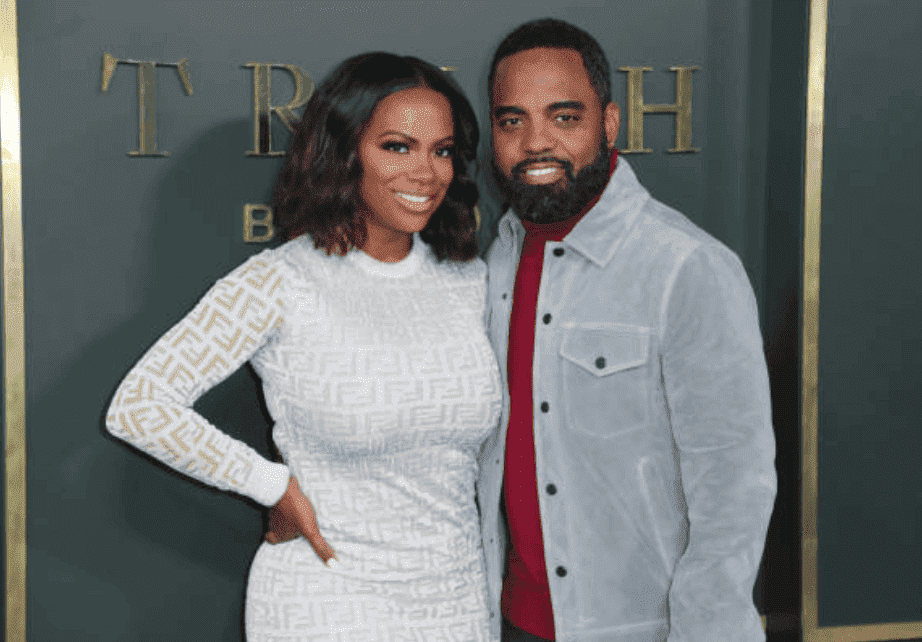 The toddlers were gorgeously dressed with Ace wearing a black "Star Wars" hoodie with black washed jeans. Blaze, on the other hand, was beautifully dressed wearing a pink ensemble, which consisted of pink sweaters and trousers.
The next picture in the series of two, showed the mother and the little Tuckers smiling for a selfie with Little Blaze looking on to something else. Kandi captioned the post saying:
"It seems like just yesterday when @acetucker was small like @blazetucker. Time flies!."
The mother marveled at the striking resemblance between her children, wondering how time had gone by with the two of them growing up so fast.
Fans and lovers of the Tuckers took to the comments section, with many heart-shaped emojis. They could not help but be in awe of how the children looked so much like their mother.
Kandi was sad because what was supposed to be twins turned out to be just one embryo as the other one fell through.
Some fans even went as far as calling Blaze, Kandi's twin, who just came a few years later. Ace was not left out as some fans swooned over how handsome he had become.
In a similar post on Blaze's account, there's a picture of her looking all cute and dolled up in a white onesie and a big bow on her head while she looked snuggled up in her baby seat. The post was captioned:
"They keep putting this bow on my head like I'm a present..."
Replying to the caption, Kandi expressed that Blaze was indeed a present and a gift from God to her. And her fans could not help but agree to state that she was indeed a miracle.
Kandi and her husband Todd Tucker welcomed Blaze last year November, via surrogacy. At the time of the pregnancy, Kandi was sad because what was supposed to be twins turned out to be just one embryo as the other one fell through.
Not one to count her loss, Kandi decided to be thankful for the bundle of joy that was coming their way instead of counting her losses.
Kandi and Todd are parents to four children. Kacia from Todd's past relationship, Riley from Kandi's previous relationship, preschooler Ace, who is the first child the couple has together and Baby Blaze.