Kandi Burruss' Daughter Blaze Is a Chic Baby in Versace Outfit & Pink Headband in New Photo
Kandi Burruss' daughter, Blaze Tucker, is every inch the chic little girl in a beautiful Versace outfit, as seen on her latest Instagram post.
Kandi Burruss is the proud mother of a little girl, Blaze Tucker, and loves to show her off. So much so that the TV star has an Instagram account dedicated to her daughter.
In the latest post on the account, the toddler looked radiant and chic in a white Versace outfit. It has the words "I love Versace" boldly written on it.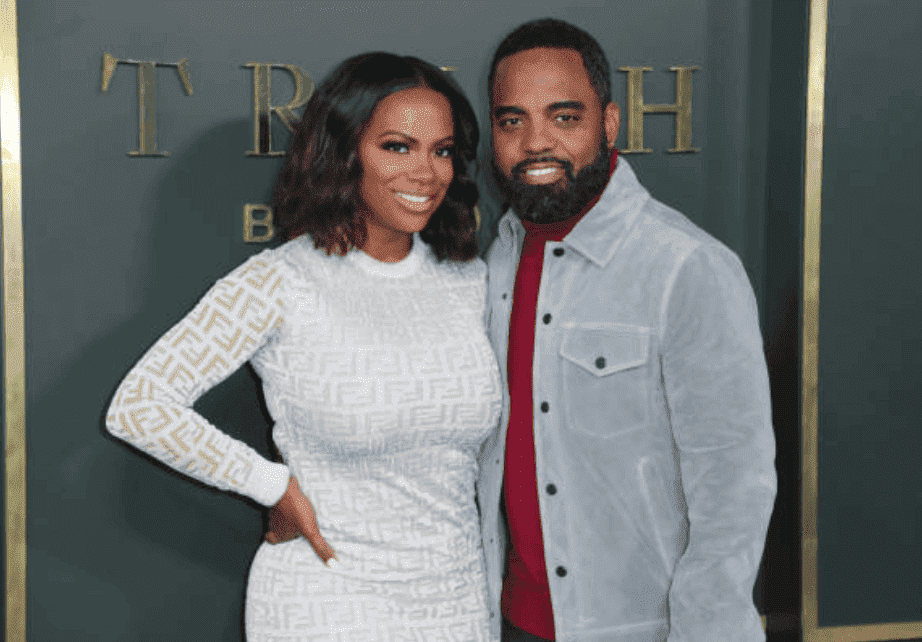 ALL SMILES TODAY
Blaze had a pink headband holding her hair back, and she reclined on a comfy seat covered with a pink wool shawl. The little girl wore a beautiful smile, and the photo got captioned,
"I'm all smiles today. [smiling face emoji]."
The post melted the baby's followers' hearts, and her mother commented with a heart-shaped emoji. One person gushed about the little girl writing, "You're so pretty, Blaze."
PRECIOUS LITTLE DARLING
Another wrote that Burruss' daughter is so "Precious," adding hug emojis. One person noted that the little girl's smile is so beautiful, while others left several heart-shaped emojis.
The baby girl is the "Real Housewives of Atlanta" star's second child with her husband
The baby girl is the "Real Housewives of Atlanta" star's second child with her husband, Todd Tucker. They welcomed her in November 2019 via surrogacy, and the TV star has been open about the experience.
SURROGACY GUILT
Burruss felt guilty for using a surrogate after her family members frowned at it. But she had complications after having her son Ace that made it impossible for her to carry another pregnancy.
The former Xscape singer dealt with the guilt with the support of her husband, and she's now happily enjoying spending time with her daughter. In December, she celebrated Blaze's one-month milestone.
NOTHING BUT LOVE AND LIGHT
The mom-of-three shared a photo of her little girl sound asleep, wrapped in a purple blanket, and wearing a floral headband. In the caption, she gushed on how fast her baby grew.
The TV star described her daughter as her second blessing, whom she gets to shower with love. Baby Blaze is also her mother's look-alike, and fans have taken notice.
The little girl stole her mother's face, and she is the perfect example of Burruss as a young child. The RHOA star also has a 17-year-old daughter, Riley.
Burruss loves being a mom, and she is grateful for her children. She is also thankful for her surrogate and the doctor that helped her have little Blaze in her life and sends them nothing but love and light.