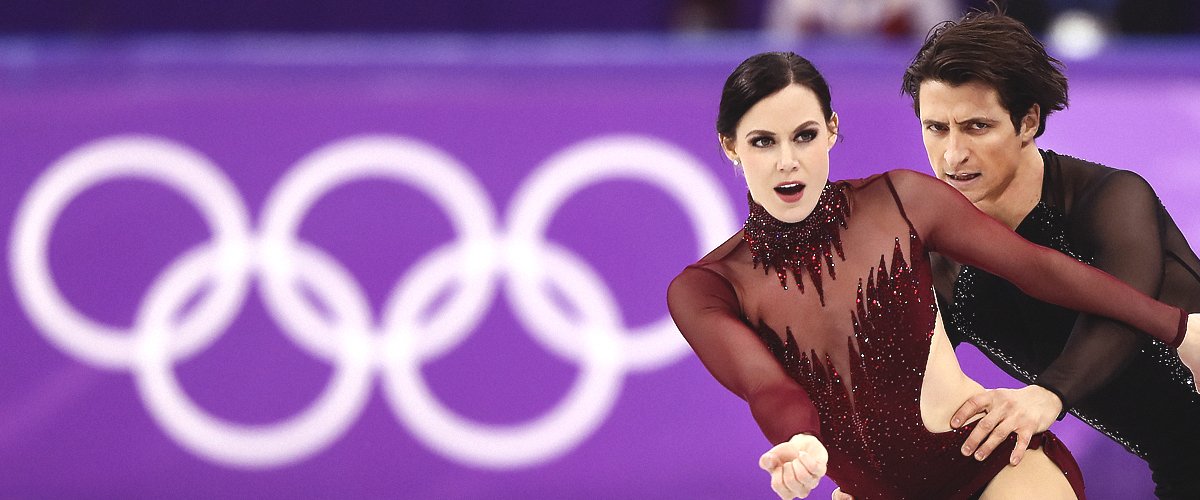 Getty Images
Tessa Virtue and Scott Moir Once Told All about Their Relationship to Ellen DeGeneres
The relationship between figure skaters Tessa Virtue and Scott Moir has always been a mystery -- romance or just work, the fans are still baffled.
Canadian Olympic figure skater Tessa Virtue finally opened up about her romantic entanglement with her partner of 20 years Scott Moir on the "Ellen DeGeneres Show" in 2018.
For years the couple had been garnering gold medals and accolades for their flawless, passionate routines, and romantic fans always speculated about their true feelings for one another.
Virtue and Moir's passionate romance on ice has made them the most decorated Olympic figure skaters of all time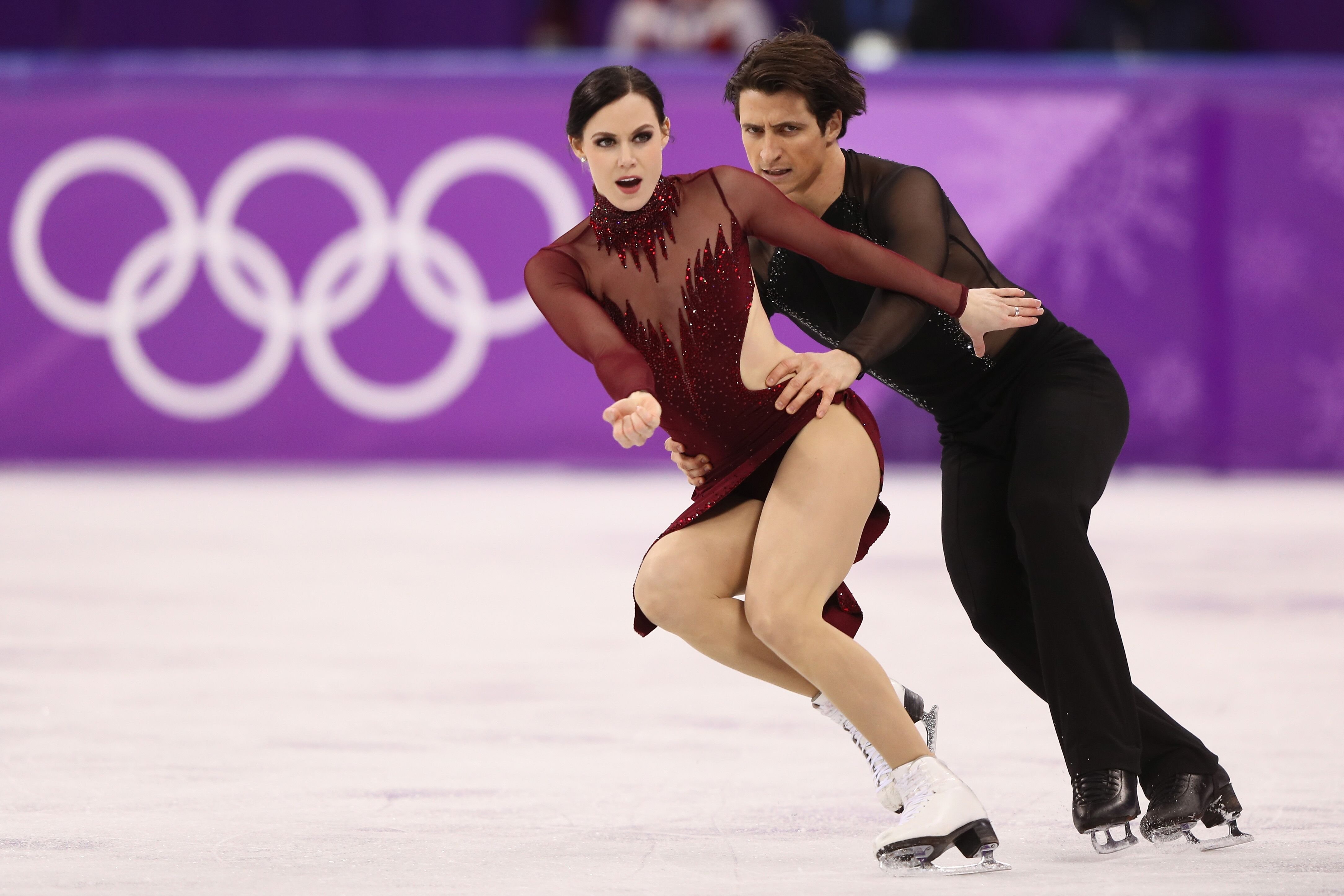 Tessa Virtue and Scott Moir competing at the Figure Skating Ice Dance Free Dance in PyeongChang at the 2018 Winter Olympic Games | Source: Getty Images
THE PERFECT ROMANCE
Since they first glided onto the ice, the pair captured the hearts of audiences everywhere with their obvious chemistry -- a chemistry everyone was sure was a pale reflection of their private lives.
After all, Moir and Virtue on ice made Romeo and Juliet, Heathcliff and Kathy, and every other legendary couple in history look like indifferent lovers.
SPILLING THE TEA TO ELLEN
The purported romance between the Olympic champions was firmly entrenched in the collective imagination of every ice skating fan on the planet. Virtue and Moir were constantly assailed by questions and speculation about their private life until they finally decided to tell all to talk show host Ellen DeGeneres.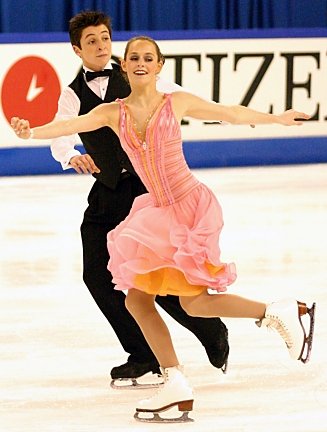 Tessa Virtue and Scott Moir at the 2005 Junior World Championships | Source: Wikimedia
VIRTUE & MOIR ADMIT DATING
After having denied ever having had romantic feelings for each other for years, Moir admitted to Ellen that he and Virtue had dated. He revealed:
"I remember when we were skating, we'd just hold hands and avoid eye contact. In order to advance our partnership, we had to put our hot and heavy relationship on the side. Which means I broke up with Tessa."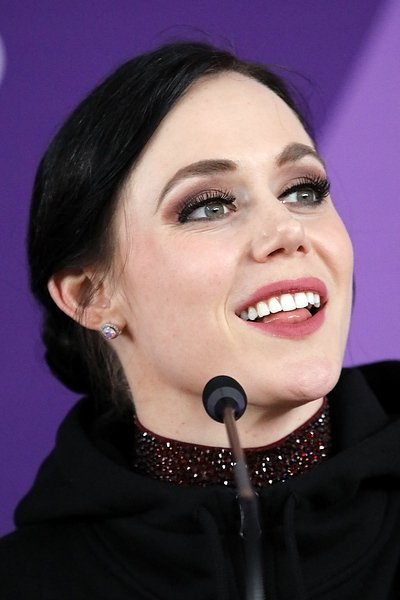 Tessa Virtue during the press conference at the 2018 Winter Olympics in PyeongChang | Source: Wikimedia
Of course, at the time they were 8 and 10, and they overcame their broken hearts by burying themselves into their skating careers. Virtue explained their on-ice chemistry:
"We always say that's a big compliment because what we portray on the ice is really important to us and we love getting into character, we love telling a story."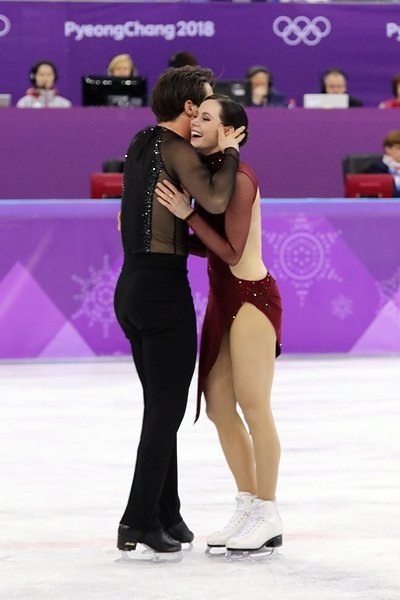 Tessa Virtue and Scott Moir during their free dance at 2018 Winter Olympics | Source: Wikimedia
THE LOVE BETWEEN THEM
Both admit that their bond is unbreakable, and after 20 years of partnership, there is a great deal of complicity and love between them -- just not what people think. Virtue revealed:
"We've spent 20 years working hard on this partnership... and mostly in those moments when the music ended in Pyeongchang I just looked at Scott and I was so grateful to live the past 20 years by his side."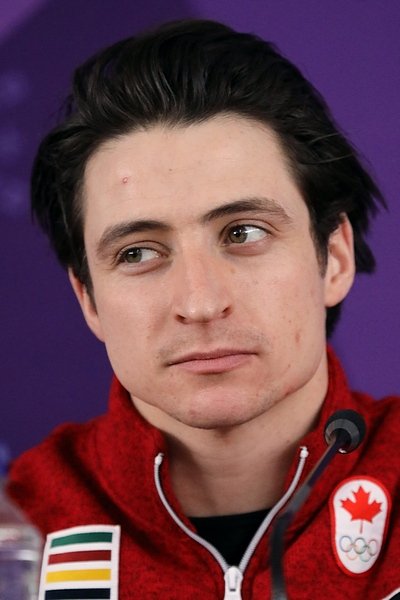 Scott Moir during the press conference at the 2018 Winter Olympics in PyeongChang | Source: Wikimedia
SCOTT MOIR ANNOUNCED ENGAGEMENT
Fans refused to let go of the imaginary romance, even when Moir announced he was engaged to figure skater Jackie Mascarin at their induction into the Canadian Hall of Fame in 2019. Moir said:
"My Aunt Carol, she's pretty good at picking partners, I will say that. This one [Virtue] seemed to last a little longer and the first one she gave me [Mascarin] is now my fiancée, so that works out, right?"
MATCHMAKING AUNTIE
Moir's aunt, Carol Moir, who is a skating coach, paired her nephew with Jackie Mascarin in 1996, and they competed together for a single season. In 1997, she matched Moir to Virtue and created one of the most legendary skating partnerships in history.
Virtue was 8, and Moir was 10, and for the next 20 years, they were to make ice-skating history, first as juniors, then as seniors in National and International competitions, and eventually, in the Olympics where they represented Canada three times.
Virtue and Moir's dazzling partnership has made them 2010 and 2018 Olympic champions and earned them the 2014 Olympic silver medal.
They were crowned World champions three times -- in 2010, 2012, 2017 -- and are three-time Four Continents champions, as well as 8-time Canadian National champions
Virtue and Moir's passionate romance on ice has made them the most decorated Olympic figure skaters of all time, and maybe fans can forgive them for not being truly in love...
Please fill in your e-mail so we can share with you our top stories!